Carrie comes downstairs to kiss her stepson goodnight. She asks him if he needs anything first.. and he indicates that he wants the bedroom window closed. It's just a ruse she realizes after she turns around to find him jerking off under the covers while he stares at her butt.
She only realizes this when she leans in to kiss him goodnight and practically falls on his hard dick. At first she's shocked.. but then she feels responsible since she is dressed in lingerie that she intended to surprise her hubby in… and she offers to help him get it out of his system so that he can sleep soundly.
Carrie rubs her tits on his cock and puts his cock in her mouth.. and then since he was actually enamoured by her butt she turns around to let him slide his cock between her buttcheeks. He seems to be enjoying this immensely but then she takes her hand and reaches around to grab his cock and without turning around squirts his cum all over her ass!
She then lovingly cleans him up and gives him a maternal kiss goodnight. One very happy stepson.
BBW HANDJOBS, BIG BUTTS, LINGERIE, BIG TITS, BLOW JOBS, MILF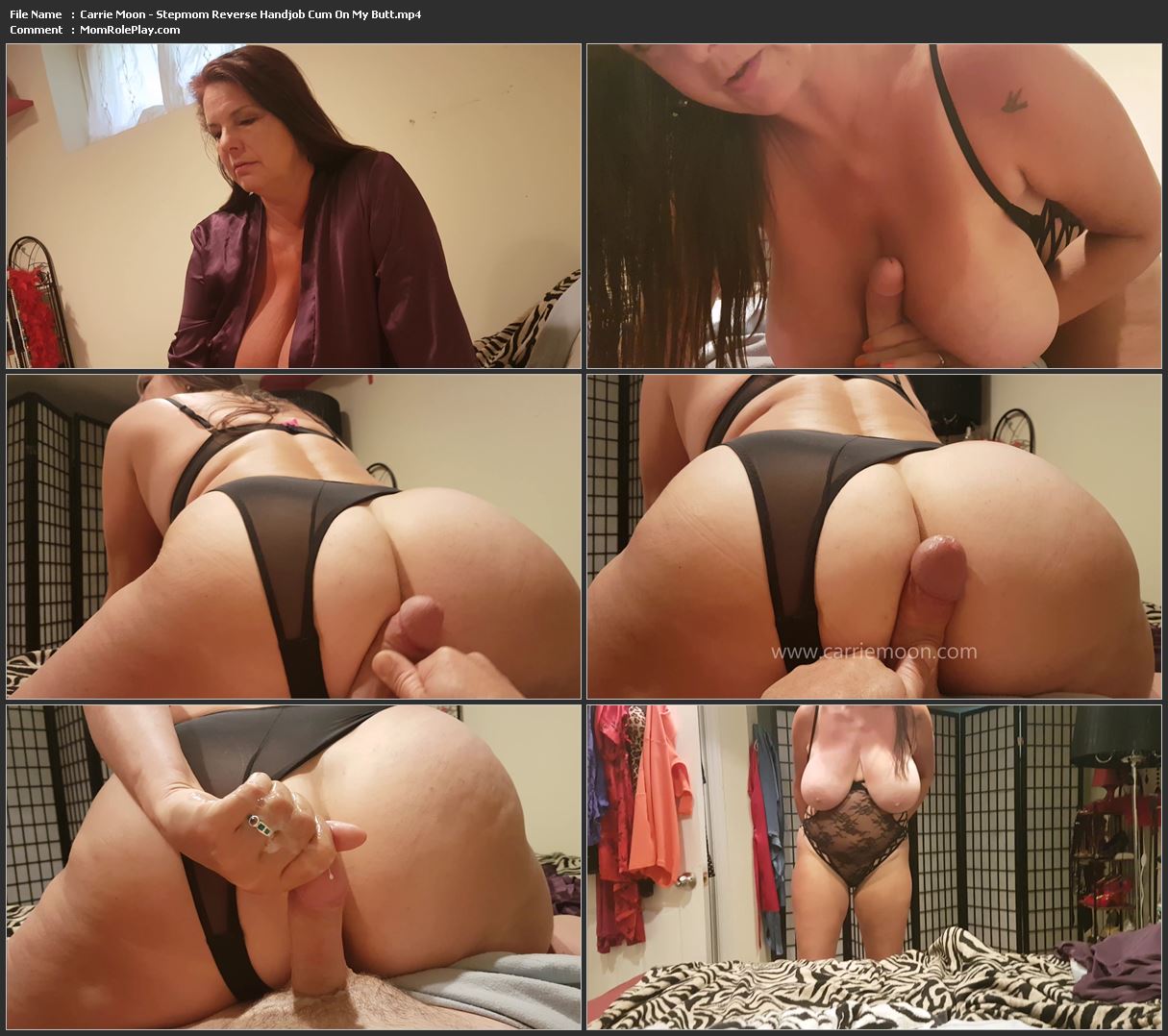 Download Files :
Carrie Moon – Stepmom Reverse Handjob Cum On My Butt.mp4