PART 1:
Synopsis (incomplete): Bridgette B is not your typical stepmother, some have called her eccentric, but that's an understatement. She has had a sexual relationship with her stepson, Tyler Nixon, and to keep his stepmother under control he has come up with a set of rules for the pair of them to follow.
Bridgette is on a vacation with her stepson Tyler and his girlfriend Ivy. Tyler asks her to leave as soon as Ivy comes but she refuses to go away and creates an akward situation with them. Then Tyler and Ivy starts kissing and he fucks her in the pool and then on the couch. Scene ends with a cumshot on her bush.
PART 2:
Synopsis (incomplete): Stepmother, Bridgette B, makes her return into her stepson, Tyler Nixon's, life. She's unhappy with the rules, which are stipulations on their sex life. Tyler's girlfriend, Ivy Wolfe, feels oddly jealous of Bridgette's obsessive behavior, and also she's turned on by Bridgette.
Tyler and Bridgette keep talking about "the rules" and Ivy hears them. Then she states what they are: 1. no kissing; 2. when Tyler is not in a relationship, he and bridgette have sex; 3. to not tell anyone about this arrangement. Bridgette and Ivy are decided to not give up on Tyler so they end up having a ffm threesome. They fuck each other in a couple positions and Tyler cums in his stepmother (fake cum). Then Bridgette jerks his cock to completion on Ivy's open mouth face.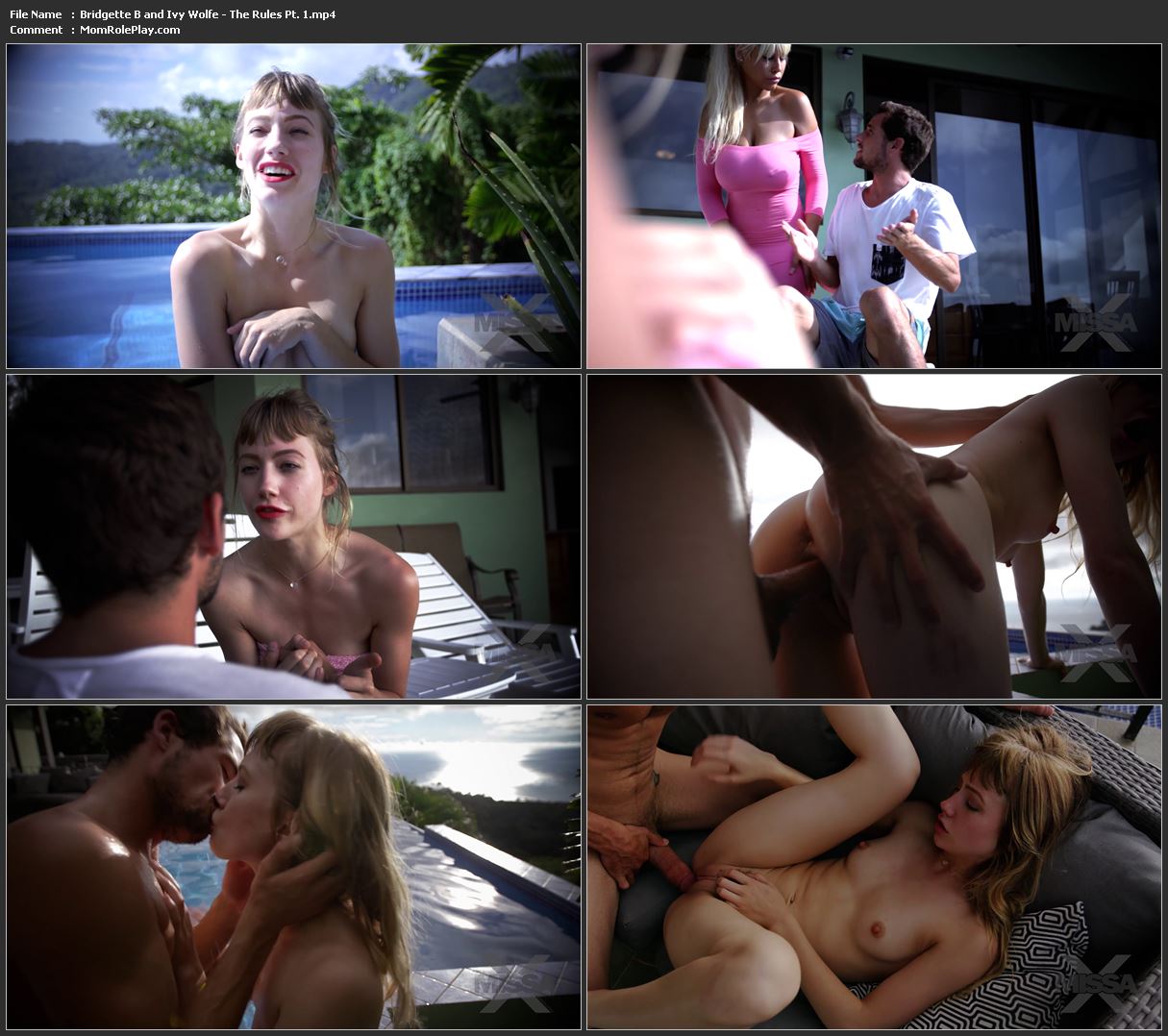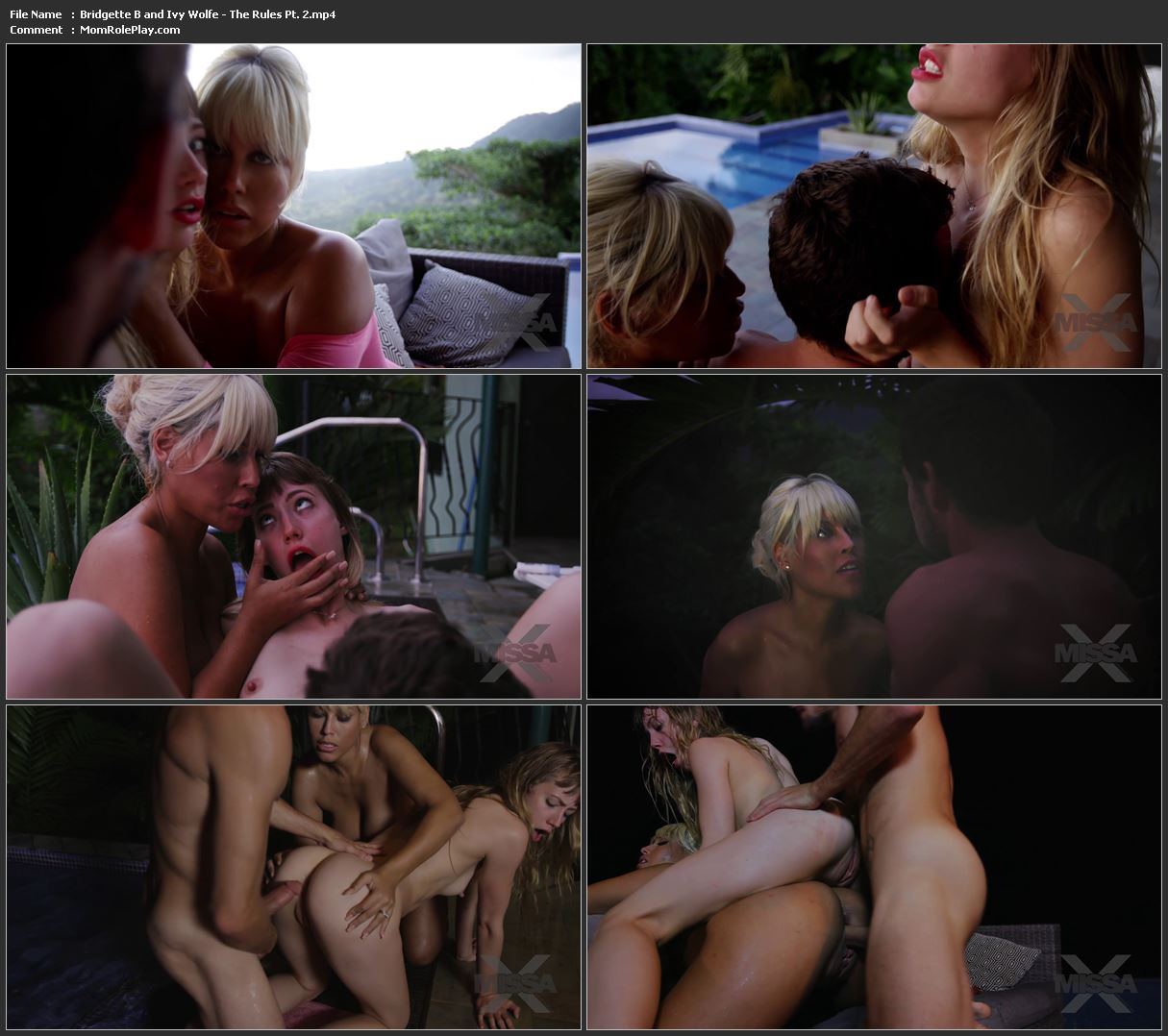 Download Files :
Bridgette B and Ivy Wolfe – The Rules Pt. 1.mp4
Bridgette B and Ivy Wolfe – The Rules Pt. 2.mp4