A) Mom is naked on her knees in the living room giving the Son, also naked a blowjob.
B) Mom, naked is bent over the bathroom sink, the naked Son is fucking her from behind, holding her hair in his hands. She is yelling "I love my son's cock! I love fucking my son!". The Son keeps telling her to say more and louder. Have him say at least once. "God damn that pussy is good."
C) They are in bed, fuckign doggy style. Her knees are raised and pointing straight up. Her eyes are closed she is saying, "Fuck me, fuck me, Oh god please keep fucking me."
D) She is laying on the couch naked, the Son (also naked) is fucking her while keeping her mouth shut with his hand
Stay turned for more and exciting adventures with Andi here and on www.JerkyWives.com. More to Cum!
Category: MILF
Related Categories: CUMSHOTS, CUM SWALLOWERS, REDHEADS, BIG TITS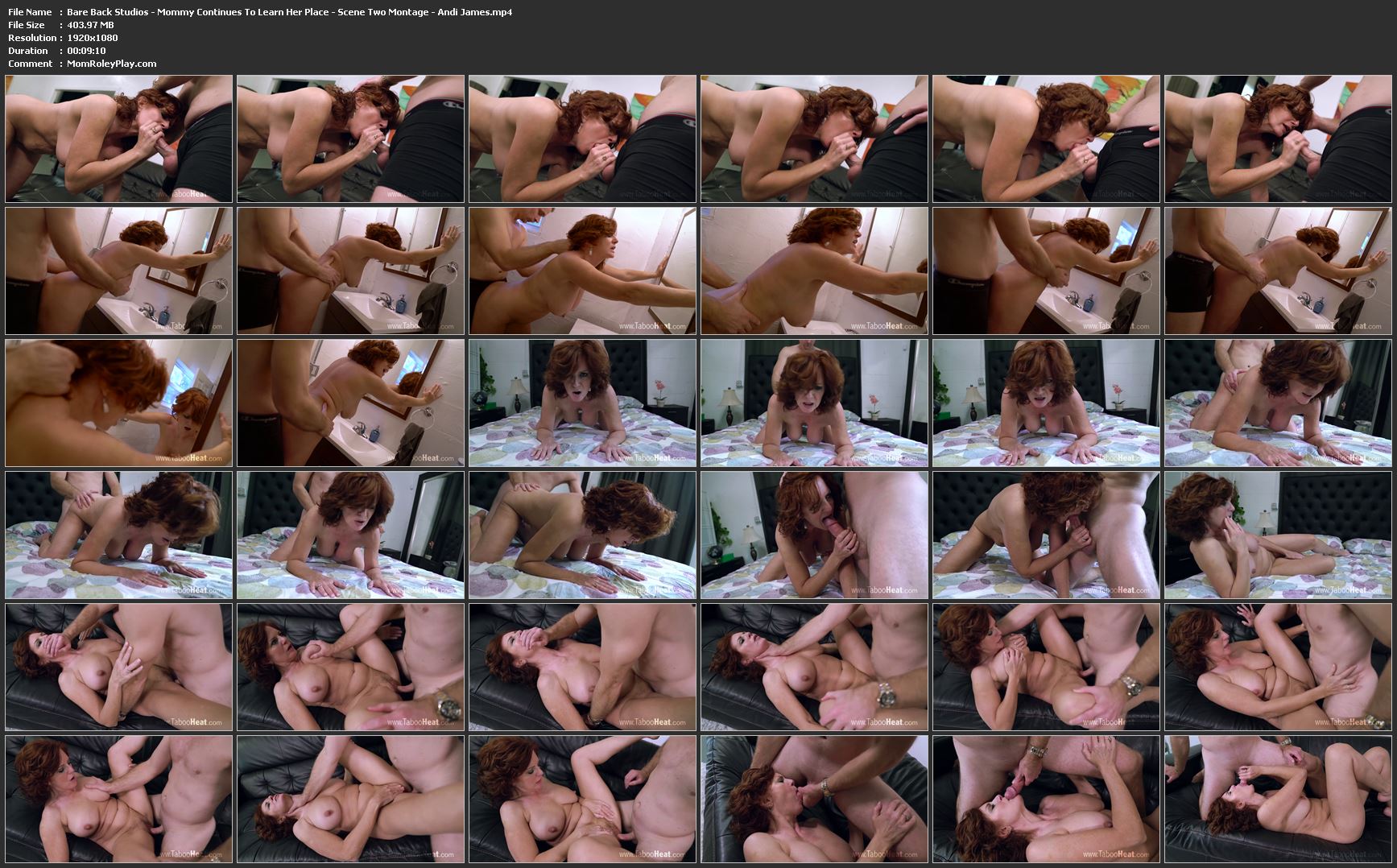 Download Files :
Bare_Back_Studios_-_Mommy_Continues_To_Learn_Her_Place_-_Scene_Two_Montage_-_Andi_James.mp4