"Son, I need your help!" I shout. "I need your help! They're overflowing again!" Wouldn't you know it, my lactation has gotten out of control. My poor boobs are so engorged and swollen with milk, they're threatening to burst the buttons on my dress! And they're so heavy. They hurt. I need someone to suck the milk out of them and give me some relief.
My very helpful son is always happy to do the job. He lays his head in my lap and opens his mouth like a good boy. I pull my huge aching tits out and squirt some milk onto his tongue to give him a taste for it. I know he loves it. Within seconds, he's latched on to my nipple, sucking as hard as he can. My milk fills his mouth over and over again, and he swallows every drop.
I feel a little guilty saying this, but his mouth feels so wonderful. My pussy always gets wet when he helps me out like this. I wonder what he would do if he knew how much his mother enjoys all the nipple attention . . .
Category: TIT PLAY
Related Categories: TIT SUCKING/NIPPLE FETISH, LACTATING, TABOO, TIT PLAY, MILF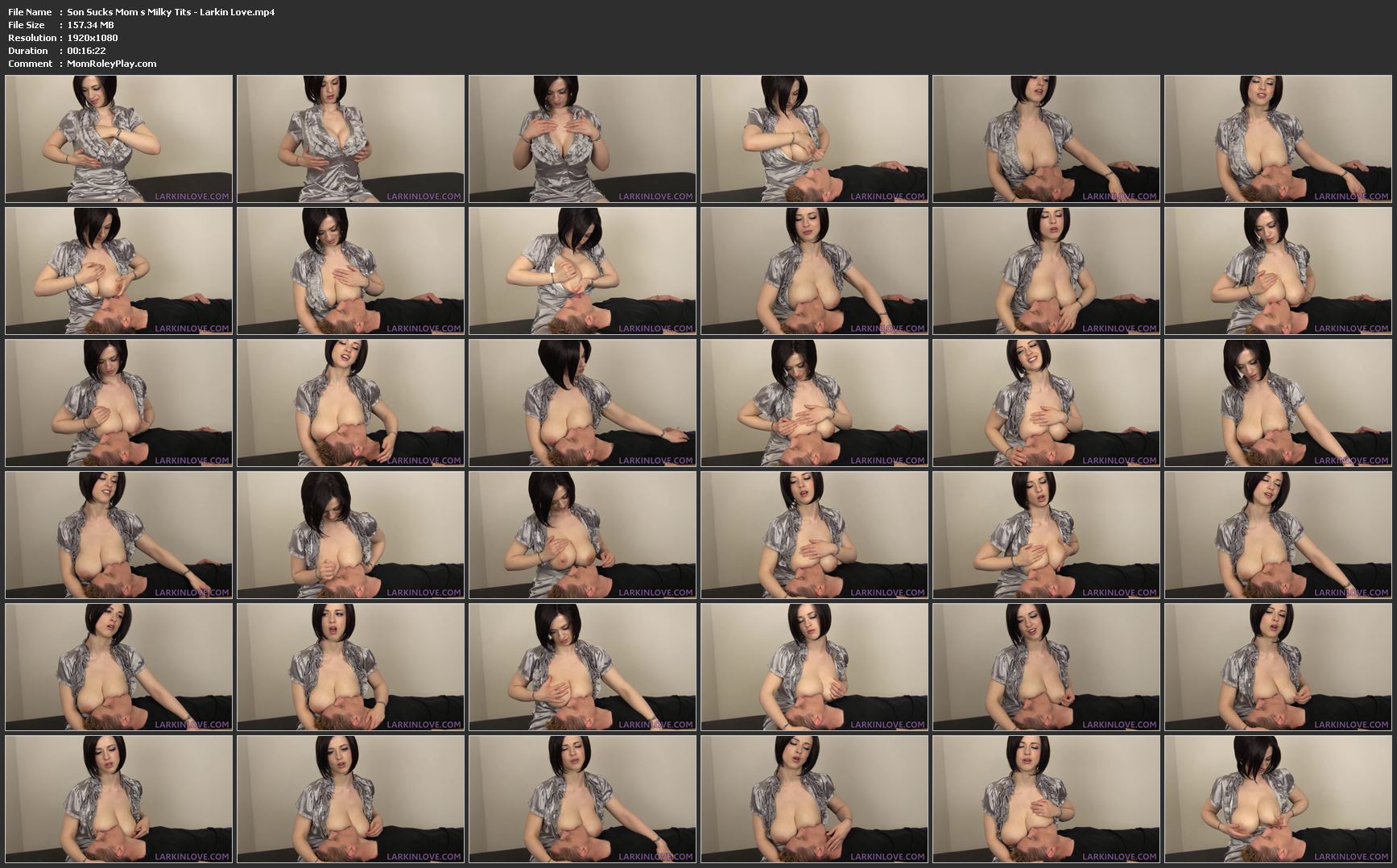 Download Files :
Son_Sucks_Mom_s_Milky_Tits_-_Larkin_Love.mp4