You're recovering from a surgery on both your wrists, resting on the couch while your mother tends to you. She brings you a Tylenol PM and tells you to get some shut eye so you can recover quickly. You take it without thinking, but find that instead of getting drowsy, you get a major erection! You're not sure whats going on but when your mom comes to check on you, she tells you she thinks she gave you the wrong pill! Instead of Tylenol, it was your father's Viagra! Now you're stuck with a raging hard-on and no way to take care of yourself!
Your mom tries to brainstorm solutions at first, but it becomes clear that the only way to right this wrong is to make you cum, and there's no other option but her! Reluctantly she lubes up your rigid cock and begins to stroke you. Tentative at first, she strokes you with a kind smile, apologizing for creating such an awkward situation. You want to tell her that its all you've ever wanted but instead you just watch as she strokes, telling you that you have a lovely penis. "Bigger than your father…" she admits, sheepishly. She tells you that you'll have to keep it a secret, which only turns you on more. You tell her it would be quicker if she used dirty talk. Not wanting to draw anything out, she agrees, switching from clinical terms to outright smut. She smirks when you tell her that you want to see her tits, coaxing her into unbuttoning her cardigan and pulling out her big heavy tits for you to cum on.
Of course, Viagra is a hell of a thing…you stay hard even after she cleans all the cum up from her tits and your cock. You know your father is going to be home any minute and with the rest of your siblings home now, your mother has no choice but to get to work and make her son cum a second time! This time, she's getting into it, licking and sucking you off as she begs to feel your young cock cum in her mouth!
Category: TABOO
Related Categories: VIRTUAL SEX, POV, ROLE PLAY, DIRTY TALK, MILF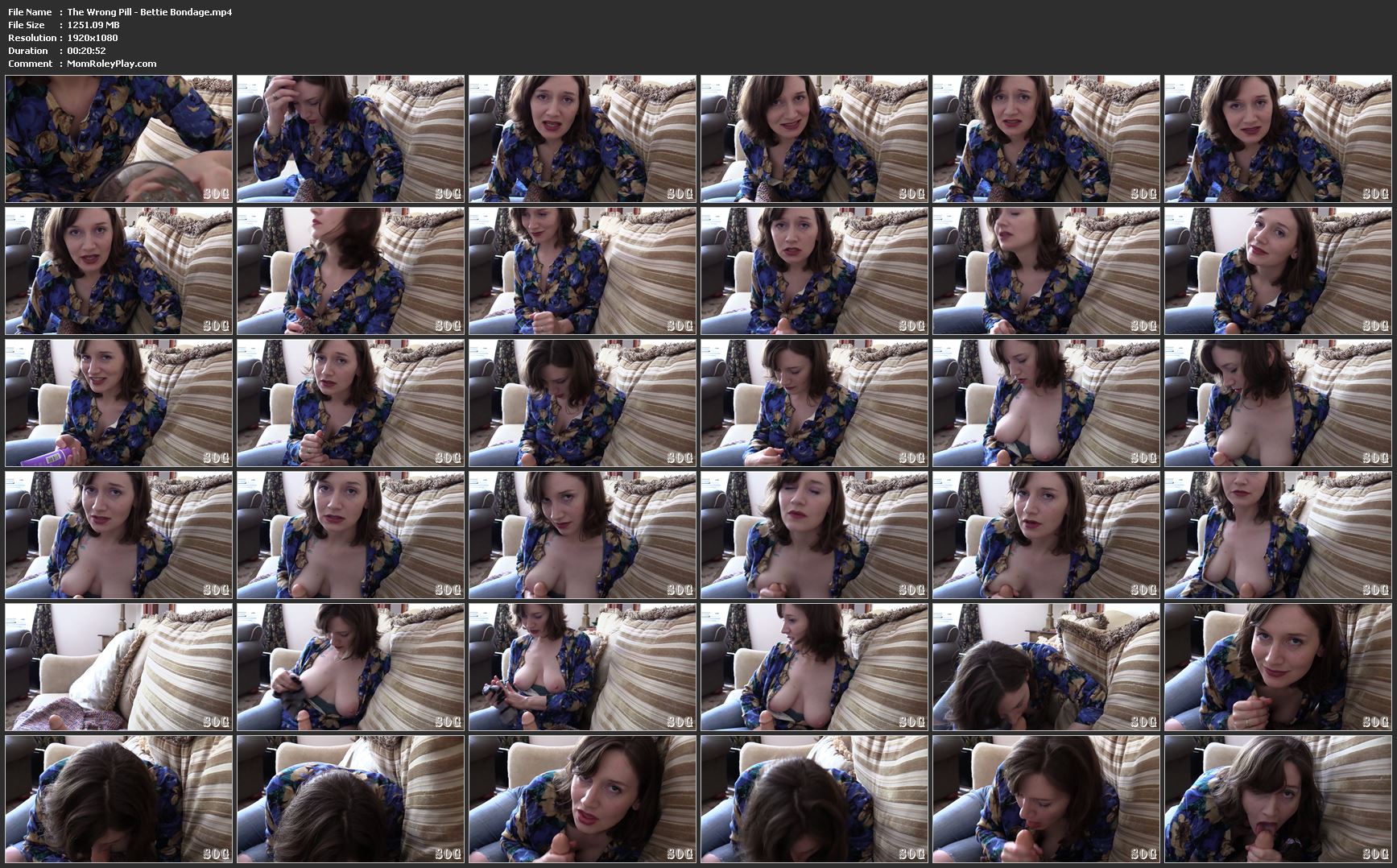 Download Files :
The_Wrong_Pill_-_Bettie_Bondage.mp4