You hear some noises coming from Mommy's room, so you decide to go check on her. When you go in you see her writhing on the bed, touching between her legs. It seems like she is sleeping, but she must be having a very active dream if that is the case. Then, all of a sudden, she wakes up and sees you there.
After watching Mom squirm in pleasure like that, your cock got super hard. There is no hiding it from her now that she is awake and talking to you. It is clear that her dream left her in a state of unquenched desire that she intends to satisfy.
She starts to show more of herself to you, touching her wet pussy as she describes her dream. Mommy wants you to touch yourself too and show her your hard dick. But, that is not all she wants. Mommy wants you to fill the role of the man in her dreams. She asks you to lie on the bed and then straddles you. Since she didn't get to finish in her dream, Mommy is going to let you join her in the inevitable climax she had been hoping for.
TABOO, MILF, MOMMAS BOY, VIRTUAL SEX, POV, ROLE PLAY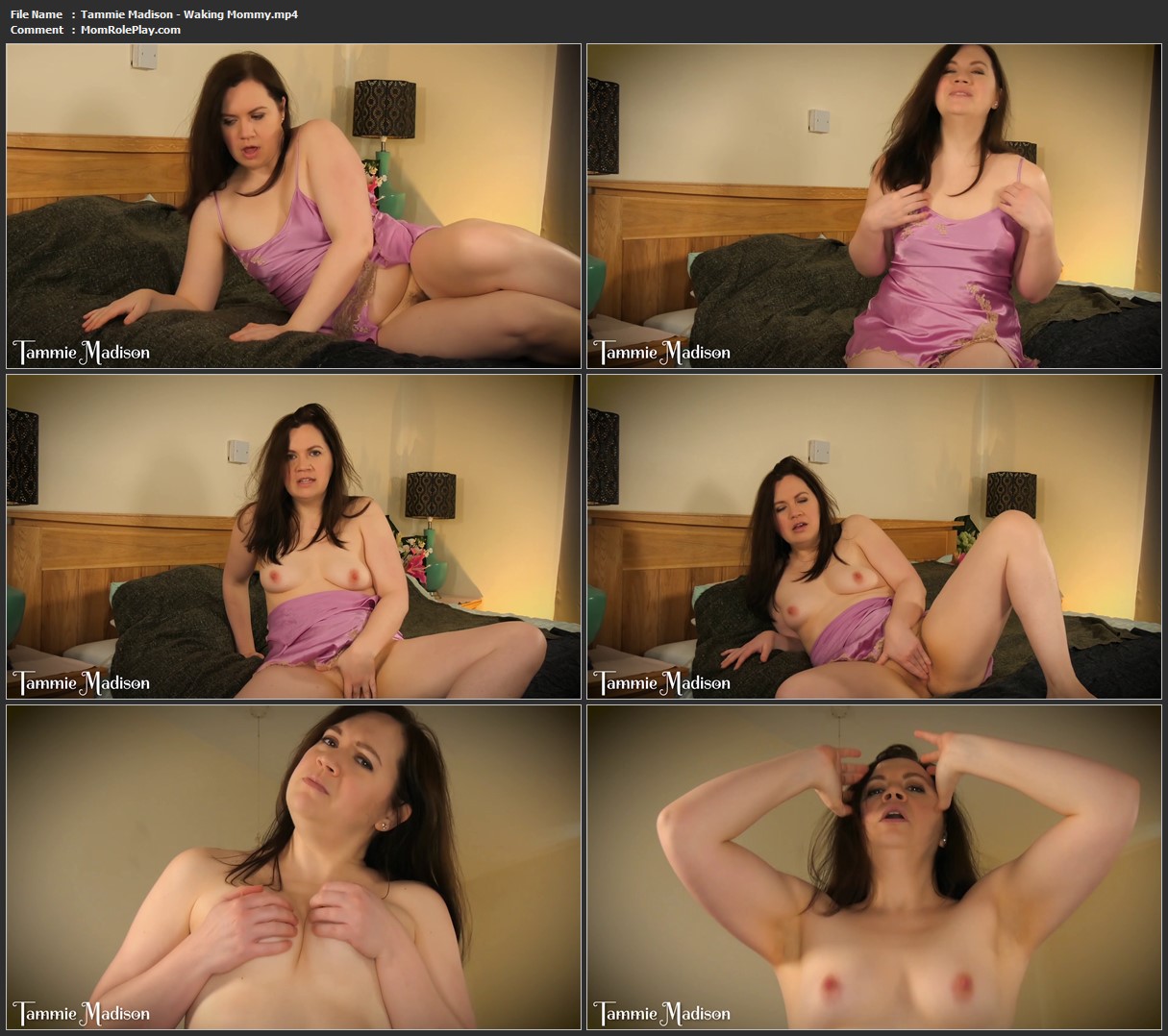 Download Files :
Tammie Madison – Waking Mommy.mp4