Mom and son get naughty every chance they get and last night was no exception. With dad out of the picture again, son accompanies his beautiful mom to the easter party where they both had a little too much to drink for the night.
At the end both arrive together home after having a wonderful time together Mom thanks him for always being there for her in his fathers absence, its been a long night and both need to head off to bed… but before mom wants any shut eye she needs help to take off her high heels since she thinks shes had a little too much to drink, and askes her son if he would be so kind to assist her in her needs.
Son kneels down and holds one of her heels in his hands while starring at the sheen of moms nylon stockings and the silky glow of her long satin evening gown while it slides up her smooth legs.
He makes a comment about her new highheels and compliments her on how sexy she looked tonight at the party and that he couldnt keep his eyes off of her even though shes his mother, she smiles and reminds him that she is very but that might help her with this and tells him to leave her heels on and reaches out to pull down the zipper of her sons pants.
Category: HANDJOBS
Related Categories: BLOW JOBS, TABOO, SILK & SATIN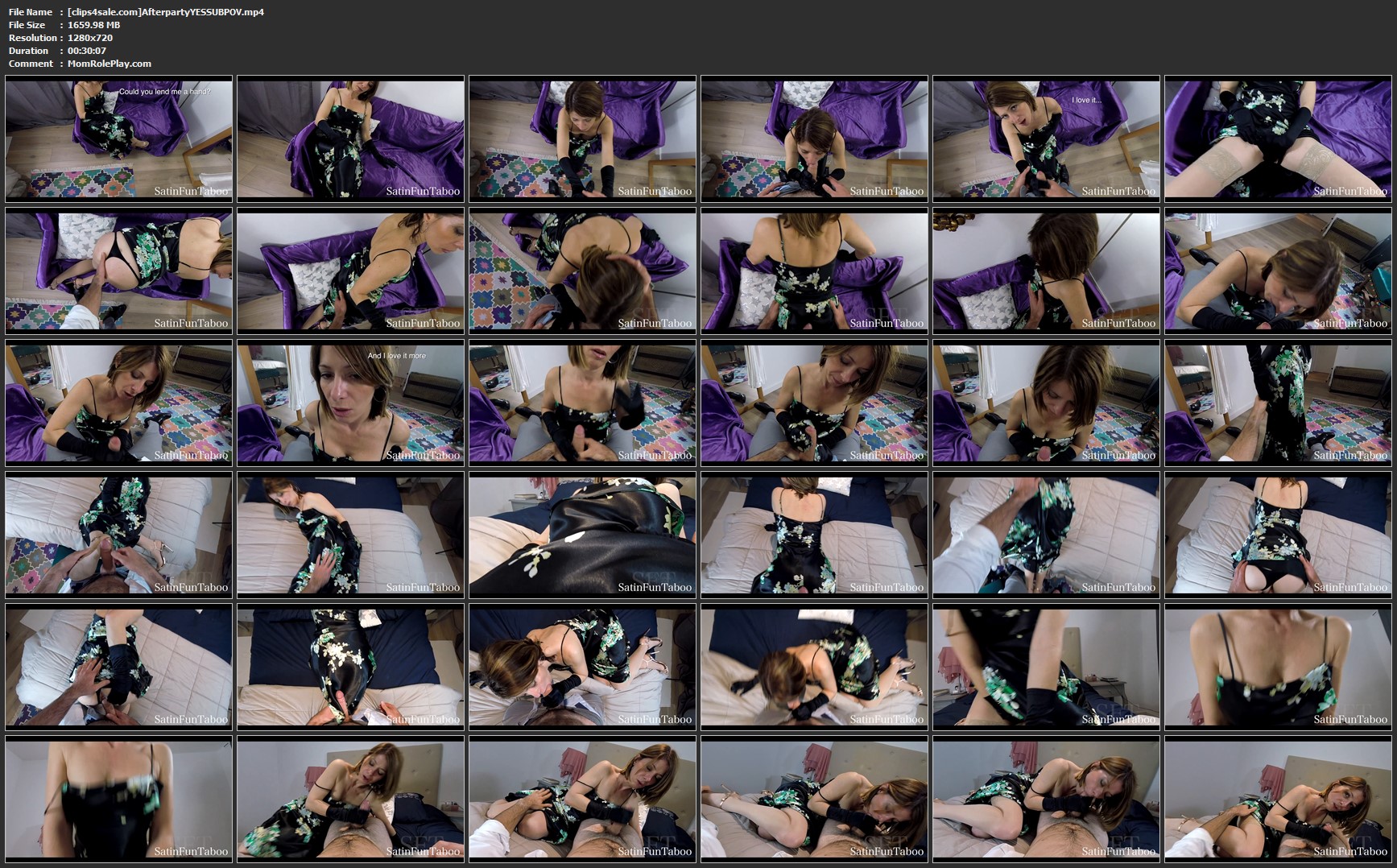 Download Files :
SATINFUN_TABOO_-_Mom___Son_After_party_HJ.mp4