My boy started acting strangely. Exactly as the doctor warned me he might. Loss of inhibitions, acting on impulses… inappropriate impulses. I never thought he would walk in on his own mother in the shower, so brazenly… Staring at my wet, naked body as I tried desperately to cover myself. He wouldn't leave, even stripped his own clothes off! It just wasn't right for a grown boy to bathe with his mother. But there was nothing I could do, the doctor told me to give into whatever my son wanted. No matter how wrong it was.
To wash him if he insisted, running my soapy hands all over his hot, wet skin. Lower. Lower… No, he couldn't want me to touch his… His hand clamped over mine, making me squeeze his stiff, young cock. Stroking it, faster. No, I… I wasn't about to let my son force his own mother to make him cum.
He pressed his slippery hands on my body, washing me, exploring me. I had to let him do it. He found his way down between my legs, gently rubbing until I gasped and moaned. Who knows what he would have done to me in that bathroom if I hadn't run off to bed… I was too afraid to find out… to afraid to discover that I liked it.
But he found me in the middle of the night, sprawled across the sheets naked. My son pushed his way into the bed, nestling his crotch right against my bare ass, his hands pulling my hips toward him. I felt it against me, that hard cock again. I laid there, letting him thrust and hump against my round cheeks. But he flipped me over, straddled me, pulled my hands from my breasts to expose my hard nipples. He was going to have his way with me, to use his mother's body for sexual pleasure… Oh God, it was so wrong… I tried so hard not to like it… but I LOVED it.
Category: TABOO
Related Categories: MILF, VIRTUAL SEX, KISSING, ASS GRINDING, SHOWER SCENES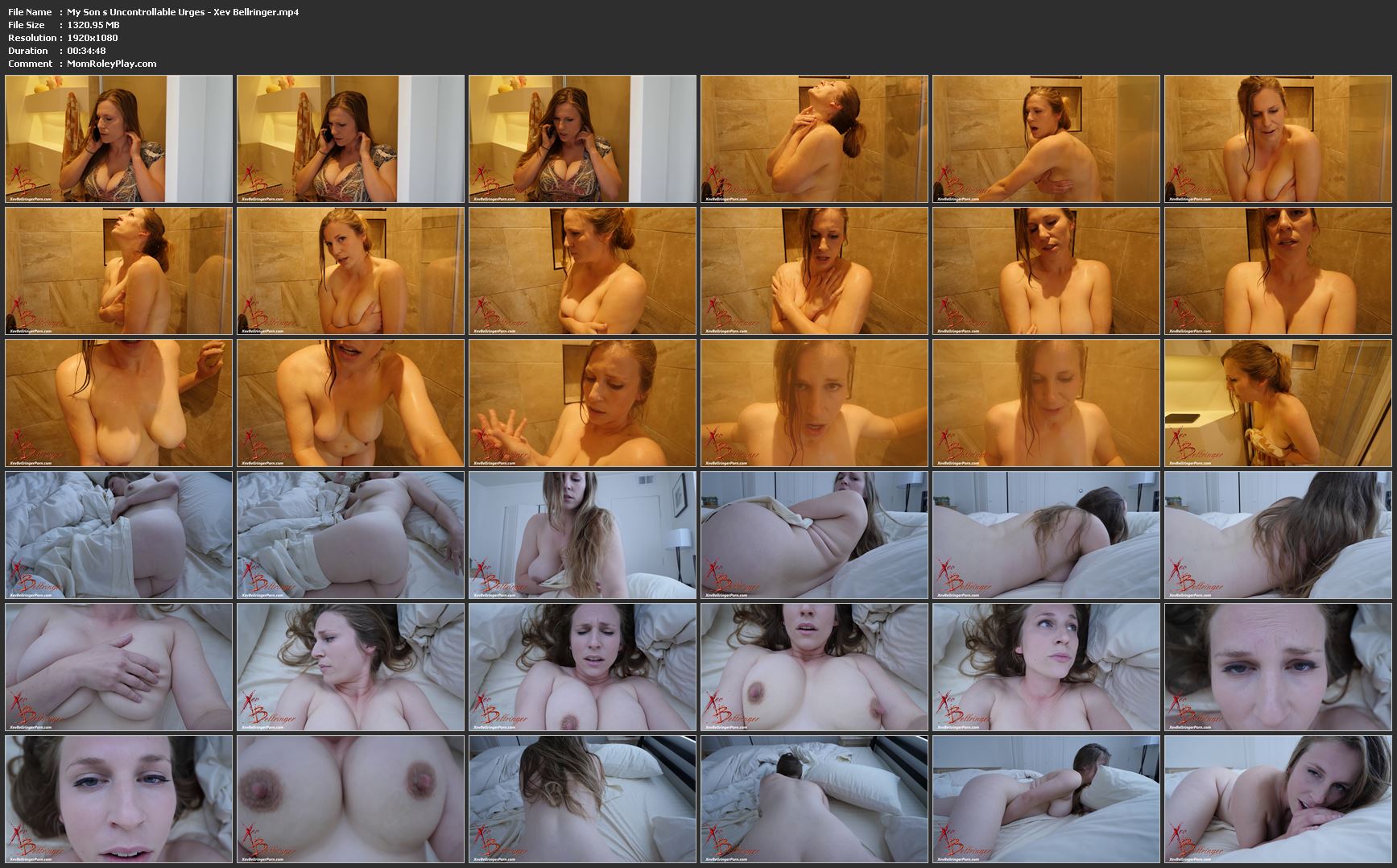 Download Files :
My_Son_s_Uncontrollable_Urges_-_Xev_Bellringer.mp4