Penelope Kay comes down the stairs one day to find her stepmom, Nina Elle, in the living room. They immediately seem very awkward with each other and it's clear that SOMETHING has happened. Nina invites Penelope to sit with her on the couch, insisting that they need to talk about last night.
Nina and Penelope have a chat, and it is revealed that their anxiety is stemming from the fact that they shared their first kiss the night prior. They clearly have a strong spark between them, but resolve to never kiss each other again. Despite their promises though, they can't help but join lips another time.
They immediately break apart, ashamed at their behavior. They list off some more reasons why they should not be kissing each other, but can't resist their undeniable mutual attraction and proceed to keep making out. Before long, these two have thrown caution to the wind and given in to their fantasies, embarking on a steamy, lesbian sexcapade they won't soon forget.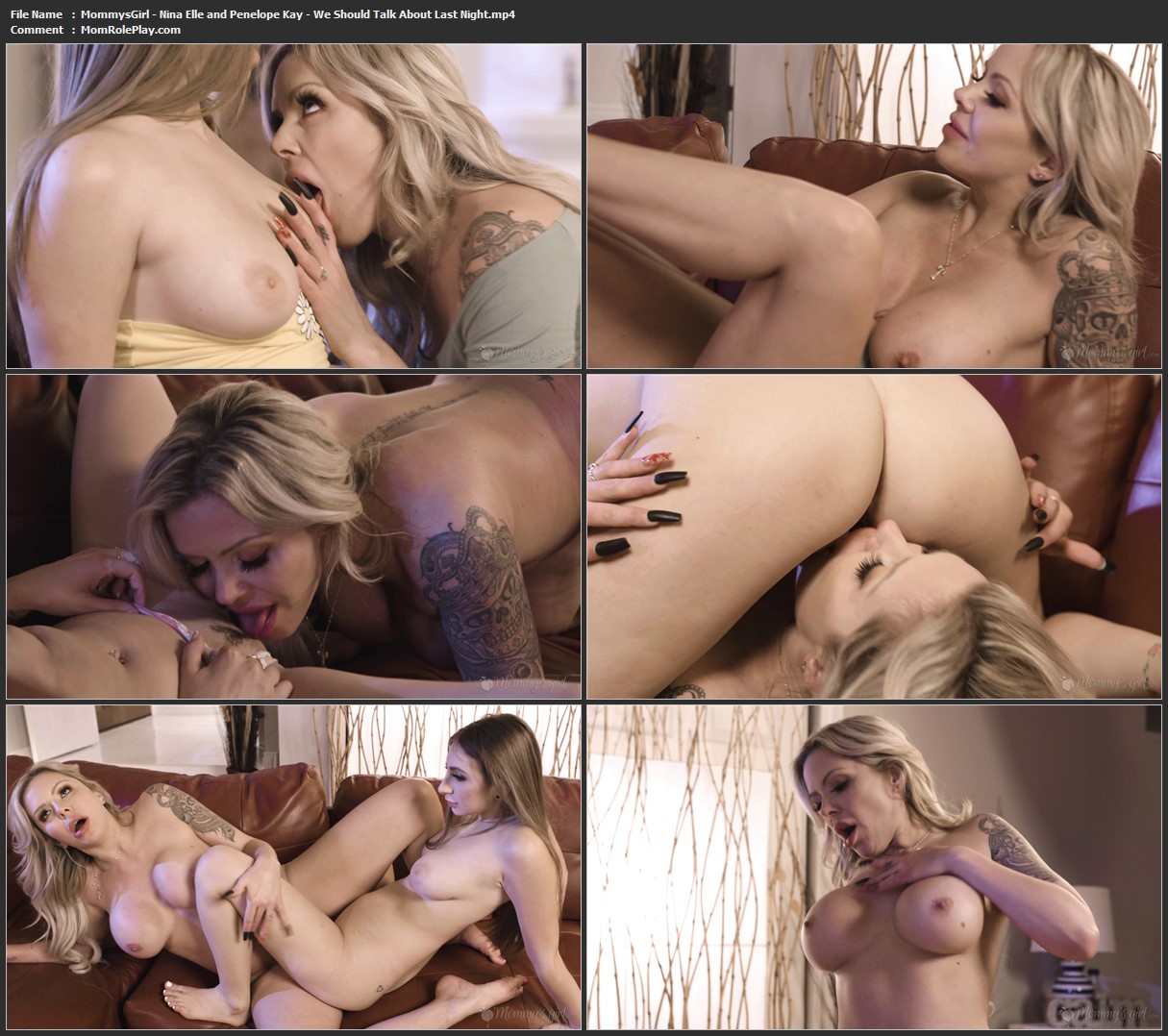 Download Files :
MommysGirl_-_Nina_Elle_and_Penelope_Kay_-_We_Should_Talk_About_Last_Night.mp4