Good morning, sweetheart.
You're right, it is earlier than normal. Mommy had to wake you up- today's your presentation, remember?
Mommy knows how much help you need in the morning. We can't have you going to school with full balls. You want mommy to take care of it? MMM..not yet. I want to feel you swell up even more before mommy puts her soft lips on your dick. There you go, baby. Look how much harder you're getting. You love our morning routine, don't you? Let out all your pent up sexual frustration on mommy. Mommy likes being on her knees in front of her sweet boy and mommy needs more of your hard cock down her throat. Make me moan more, honey. You can be as rough with Mommy as you want. Mommy's a big girl. She can handle it. Baby, remember what I showed you last time? push me down really far so mommy can lick those full balls with your tip down her throat. We really need to prepare you for the presentation and mommy isn't going to have you go to school with full balls and raging hormones. I want you to cum on my face. Cum on mommy's face. That's a good boy, now go take a shower and get ready for school. Mommy made you pancakes this morning too!
Category: TABOO
Related Categories: MOMMAS BOY, GAGGING, FACIALS, DEEP THROAT, POV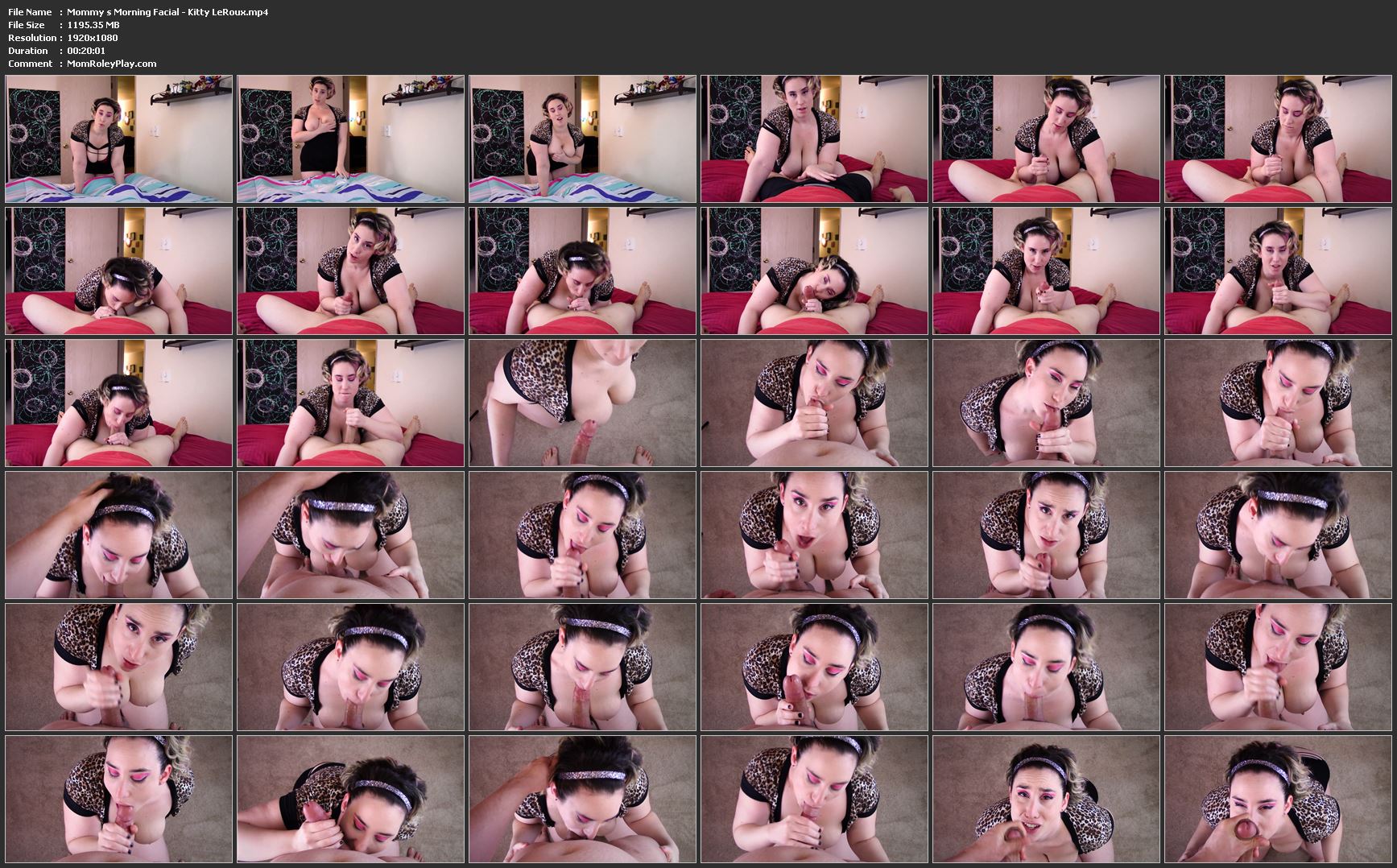 Download Files :
Mommy_s_Morning_Facial_-_Kitty_LeRoux.mp4