Riley Reid and Mindi Mink are lying on the couch watching some TV. When Riley gets up abruptly, it's pretty clear that something is bothering her. She blurts out something that sounds like some existential nonsense and Mindi has no idea what she's talking about. Riley reiterates that since they've been fucking they have yet to label their relationship.
Frustrated at Mindi's response, Riley tells her she has deep feelings for her and needs to know how Mindi feels. Before she has a chance to respond, Riley leaves the room. Mindi spends the rest of the day cleaning and trying to figure out what she's going to tell her stepdaughter. She rehearses her words and feels ridiculous hearing herself. When she blurts out the words 'I love you', something clicks. It just feels right and it's time to sit down and break the news to Riley. A little later, Mindi finds Riley on the couch watching TV.
She approaches her, picks up the remote and shuts it off as she sits down next to her. She apologizes for her silence the other day and tells her that the times they have spent together have been some of the best moments of her life. She stops for a moment and looks Riley right in the eye. When their eyes interlock, she tells her that she's in love with her. It takes Riley but a moment to absorb what she has just heard but when she does, Riley kisses Mindi passionately and tells her she loves her too.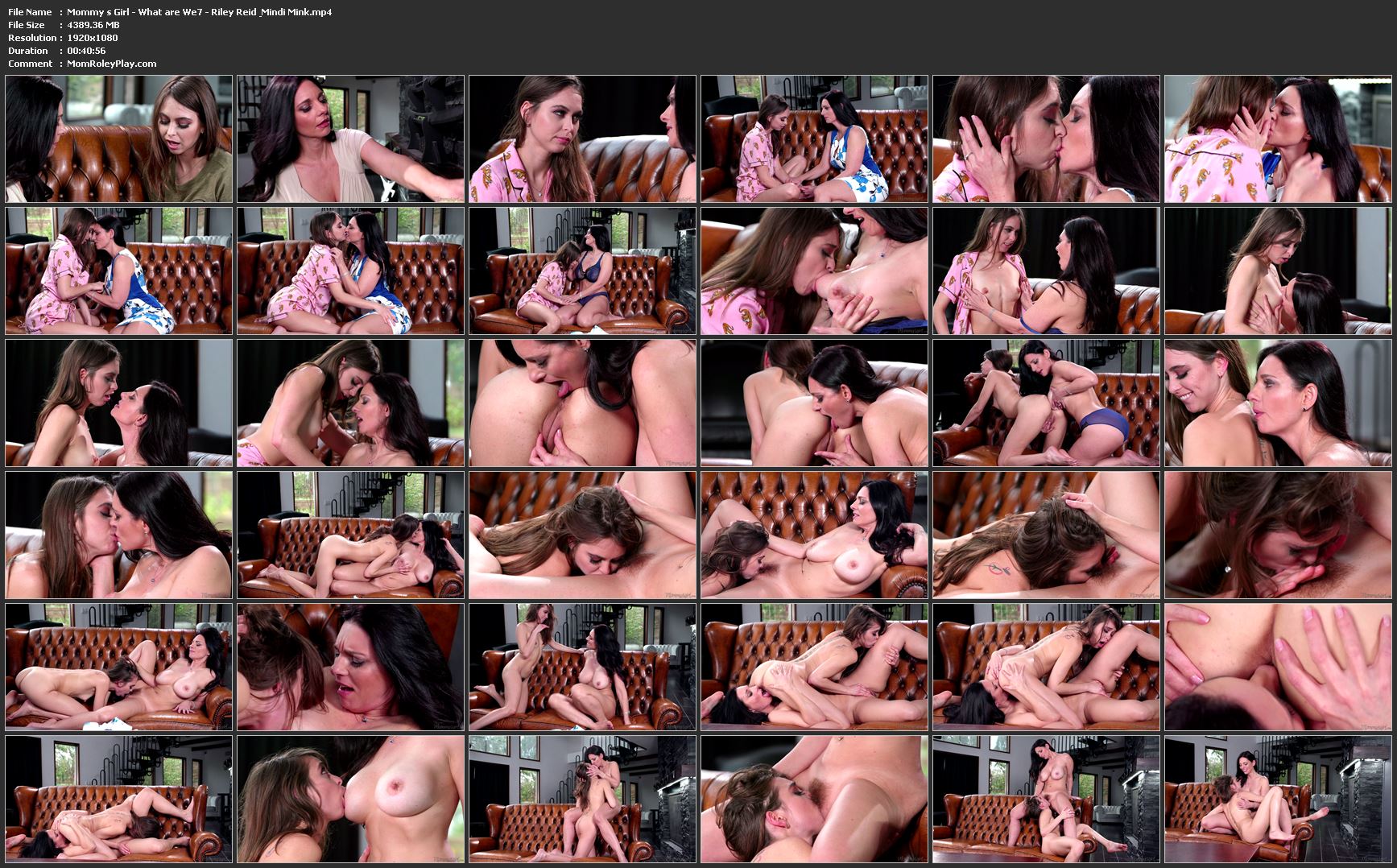 Download Files :
Mommy_s_Girl_-_What_are_We7_-_Riley_Reid___Mindi_Mink.mp4