Alexis Fawx is concerned about her stepdaughter. She's terrible with money and has been spending more than she should. When she confronts her husband about it, they come up with a solution. She needs to give her an allowance as an exchange for doing chores around the house. Happy with their agreement, Alexis goes upstairs to break the news to Carolina.
Entering Carolina's room she wastes no time changing from pleading wife to stepmother from hell. It's clear that she's fed up with her stepdaughter and doesn't care who knows it! She tells her things are gonna change around here and if she wants to continue to be able to buy expensive stuff, she's gonna have to do what she's told! She takes off her shoes and tells her it's foot massage time. Carolina immediately complies to her demands. She's a little scared and doesn't want to get into more trouble.
Getting drunk on her power trip, she pulls up her skirt and tells her it's time to eat her pussy. When Carolina hesitates, Alexis reminds her what's at stake: perhaps she could move out, live on her own without her daddy's money. Not a moment passes before her face is deep in Alexis' pussy. Eating it for a moment, Carolina can't help feel weirded out but Alexis reminds her that she's the boss and that she better do what she's told when she's told: eat that pussy now or find a new place to live!
It's Carolina's turn now so Alexis proceeds to tear all her clothes off and show her what eating pussy is all about. She eats her from behind as she licks her ass at the same time. Fingering her 'till she cums, she climbs on top of her stepdaughter and face-fucks her. As they play with each other's pussies they cum together. Alexis makes sure that Carolina will never misbehave again!
Carolin massages Alexis' feet and then eat her milf pussy. Alexis fingers & eats out Carolina from behind, including rimming. She sits on her step-daughter's face and they trib their pussies. Scene ends with fingering & kissing.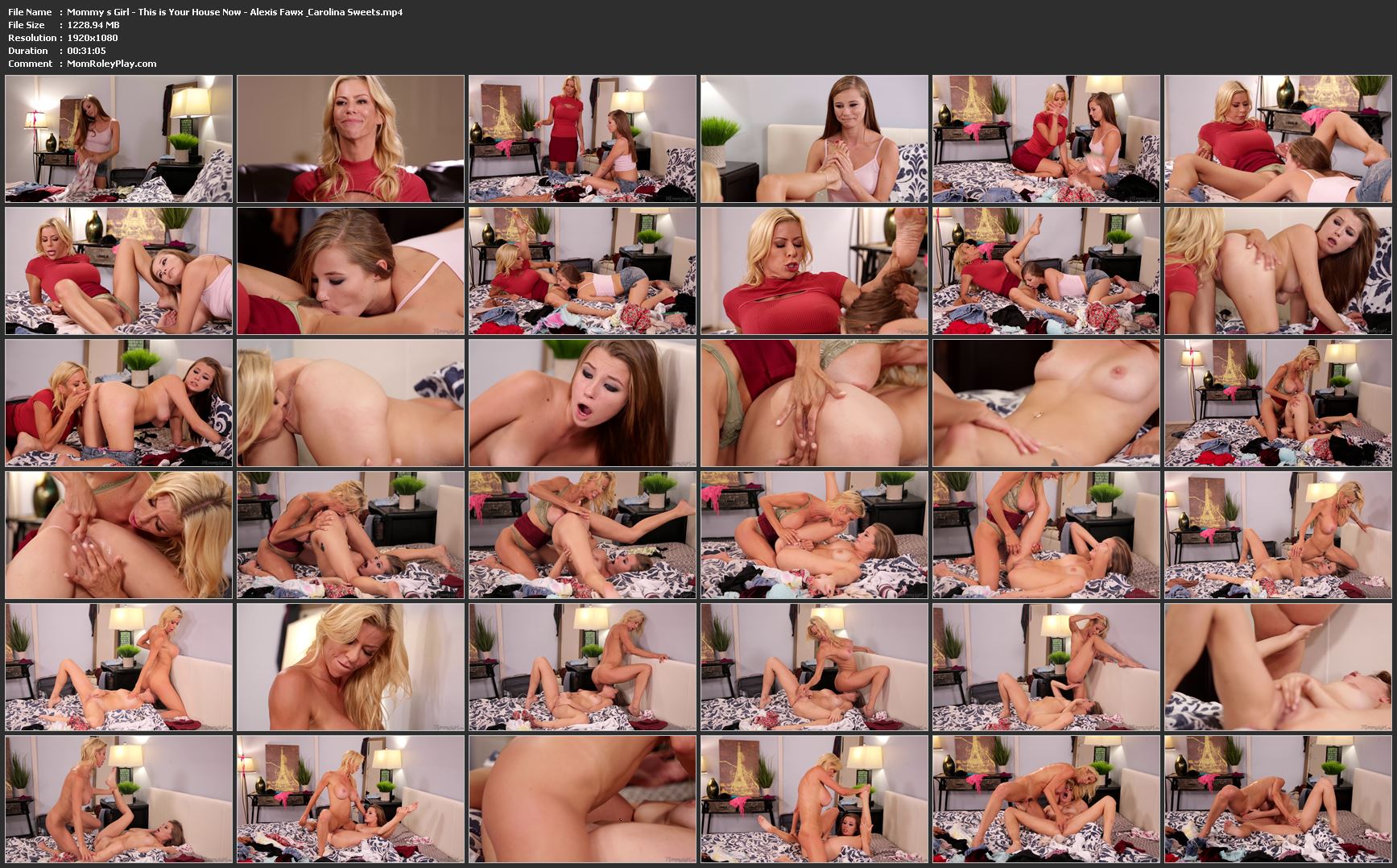 Download Files :
Mommy_s_Girl_-_This_is_Your_House_Now_-_Alexis_Fawx___Carolina_Sweets.mp4