Mona Wales is a successful businesswoman who runs an escort agency. When she adopted Jenna Sativa, she trained her as her protege. Jenna learned everything from her adoptive stepmom from keeping the books to the art of seduction. When it's time to hire a new recruit, Mona promotes Jenna for the job. She's worked hard under her mother's guidance and it's time to see if all that work has paid off. Mona tells Jenna that the new girl will be here soon.
Jenna prepares to interview her. Armed in a sexy top and a pencil skirt, Jenna looks incredible. She is ready to interview Kali Roses. Although she is slightly nervous, Kali's been looking forward to this opportunity for a long time and has always wanted to work for a reputable escort agency. Unfortunately, she's gonna have to get through a series of questions first. Jenna asks her to remove her top. But Kali's confused; she thought it was just a simple interview. But Jenna needs to make sure she looks good naked before she hires her.
She also tests her pain tolerance by slapping her tits and ass. Surprisingly, Kali's a trooper and Jenna is impressed. With a final consultation with the president of the company, she could potentially have a new job. When Jenna reports back to Mona, Mona asks her if their new recruit is willing to sleep with men and woman. Jenna forgets to ask and Mona is annoyed. She gets up to ask the new girl herself. When Kali admits that she wouldn't mind sleeping with a woman, she adds that she doesn't have that much experience in that field. Mona assures her they can train her now. Mona immediately instructs the girls to kiss and undress each other. Shy at first. Kali falls into the groove and obeys every command. It looks like the new girl is gonna work out after all!
The girls take turns eating each other out, kissing & licking tits, pussy & ass. Also includes face sitting, fingering and tribbing.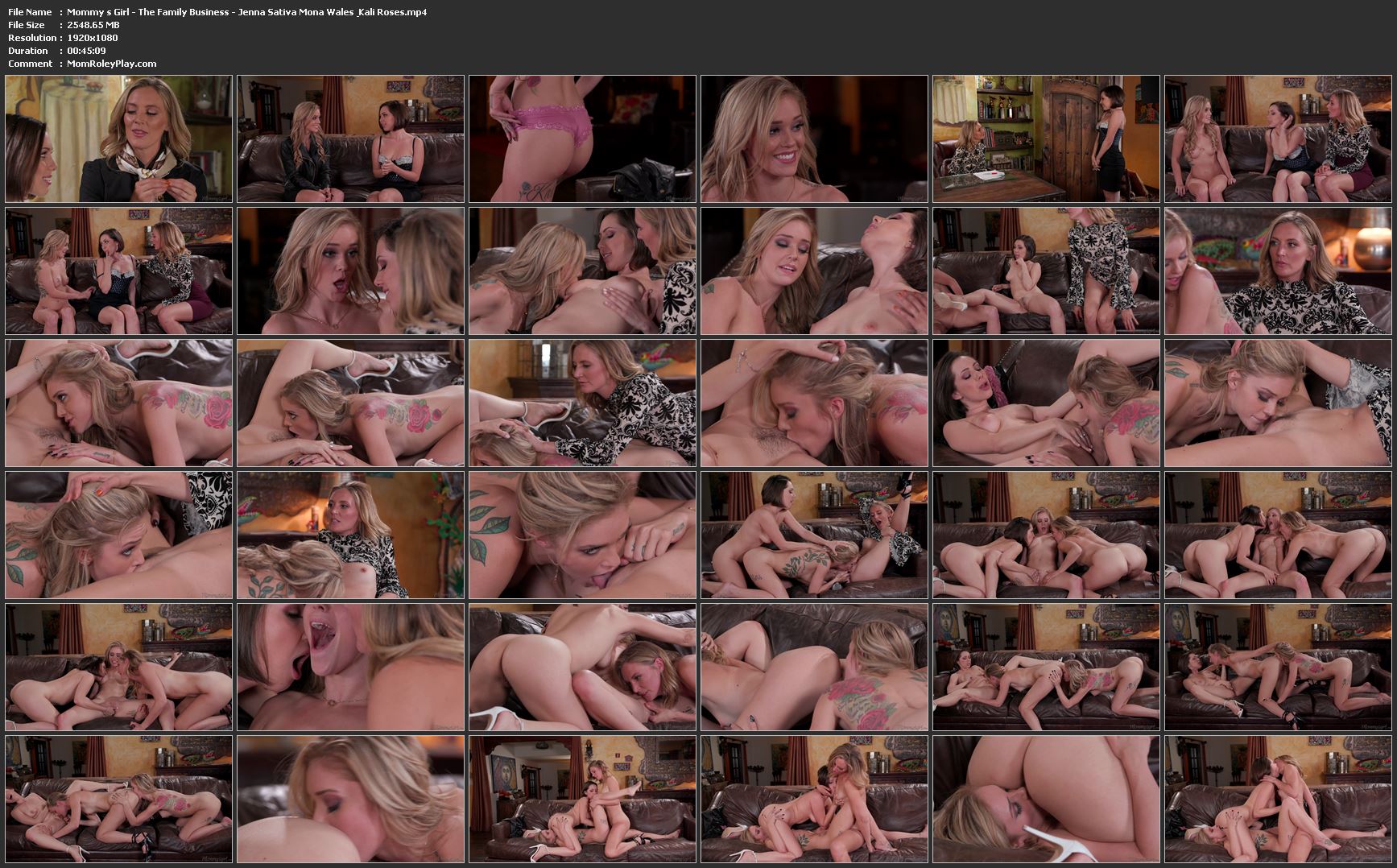 Download Files :
Mommy_s_Girl_-_The_Family_Business_-_Jenna_Sativa_Mona_Wales___Kali_Roses.mp4