Mindi Mink is doing laundry when she notices that her stepdaughter's, Abella Danger, sheets are wet. Wondering what she's up to at night, she reminds herself that she's gonna have to confront Abella about this. She goes to Abella's room and asks her what's going on. Abella is apprehensive and shy and has a hard time telling Mindi what's going on.
When Mindi presses her, she tells her that when she touches herself she tends to cum a lot. When Mindi realizes that her stepdaughter is a squirter it all begins to make sense. When she asks Abella to show her how she does this, Abella starts hesitating. Mindi reminds her that they're close and shouldn't have any secrets, so Abella takes off her shorts and shows her.
Not a moment passes before her pussy hoses all over the bed. Abella asks her stepmom if that's normal and Mindi assures her that not only is it normal, it's a beautiful, exceptional talent. Mindi can't believe how incredibly gifted Abella is. Abella wants to show her mom how easy it is for her to squirt. She starts playing with herself and hoses the whole bed with more cum. When Mindi confesses that she would like to make her feel that good, Abella gets worried, stating that her dad wouldn't like it. When Mindi assures her that it'll be their little secret,
Abella starts taking off Mindi's clothes. Mindi wants a taste and doesn't hesitate as she starts eating Abella's pussy. Abella squirts all over her face. Abella asks her mom to facefuck her, so Mindi sits on her mouth, cumming all over it. When the girls are done, the sheets need to be changed again but that's ok. It looks like the girls will be dirtying their fair share of sheets together!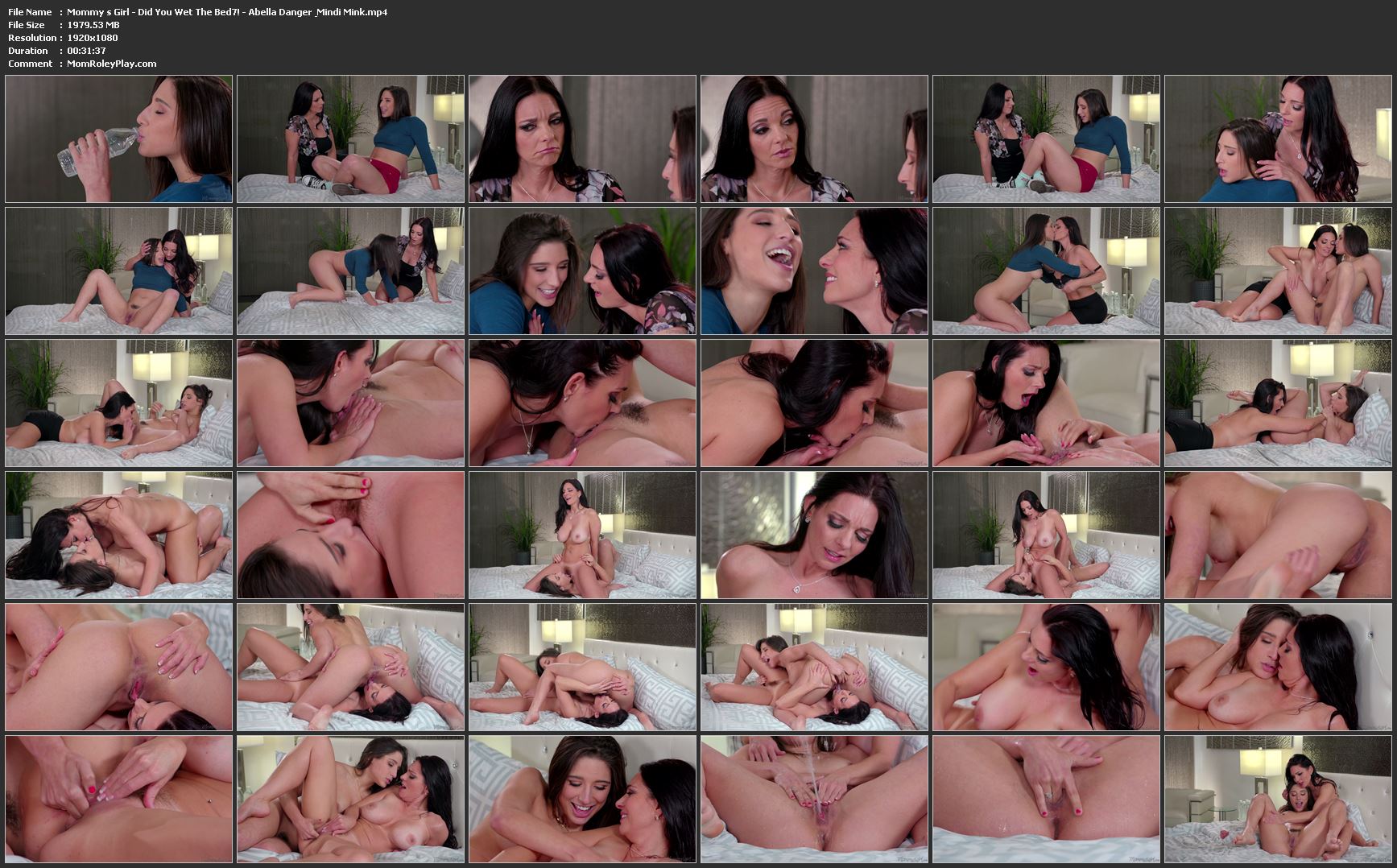 Download Files :
Mommy_s_Girl_-_Did_You_Wet_The_Bed7_-_Abella_Danger___Mindi_Mink.mp4