Good morning my baby boy! Mommy surprise you this morning…not just with the breakfast in bed…but she is dressed in your favorite satin rope and under white satin nighty. And….well….as you were dreaming about your mom all those erotic things tonight…..your cock is rock hard! Yeah….your mom just realize that too! Wow….my baby….again you dreamed about your mommy…some naughty things!
You're lucky now….your dad is not home….so this all day is just our! Let mommy see that treasure you have there my son! Mmmm…..mommy will take car of your morning erection my sweet baby! just taking your cock in my hands…moving nice and slowly…..just the way you like it my baby! Blow you and make your cock wet….and…ready for mommy's wet pussy….Stay calm baby…mommy will now ride you! Deep inside my worm pussy…is so wet there my son….you made me so! Mmmm……I know….you love my satin….then feel it…..all over you.
Let mommy rubbing all your body with that silky satin my baby! Yeah….hold my butt son….cover in satin and push mommy against your hard cock!!! Ohhh….yes…baby……mommy is coming…yes my son! Mmmm…..and now my baby boy….cum inside mommy's satin nighty! Good boy! Now ….eat your breakfast son….if you want to keep all day with mommy and her pussy….you need to be strong by baby!
Category: MOMMAS BOY
Related Categories: TABOO, MILF, VIRTUAL REALITY – VR, SILK & SATIN, POV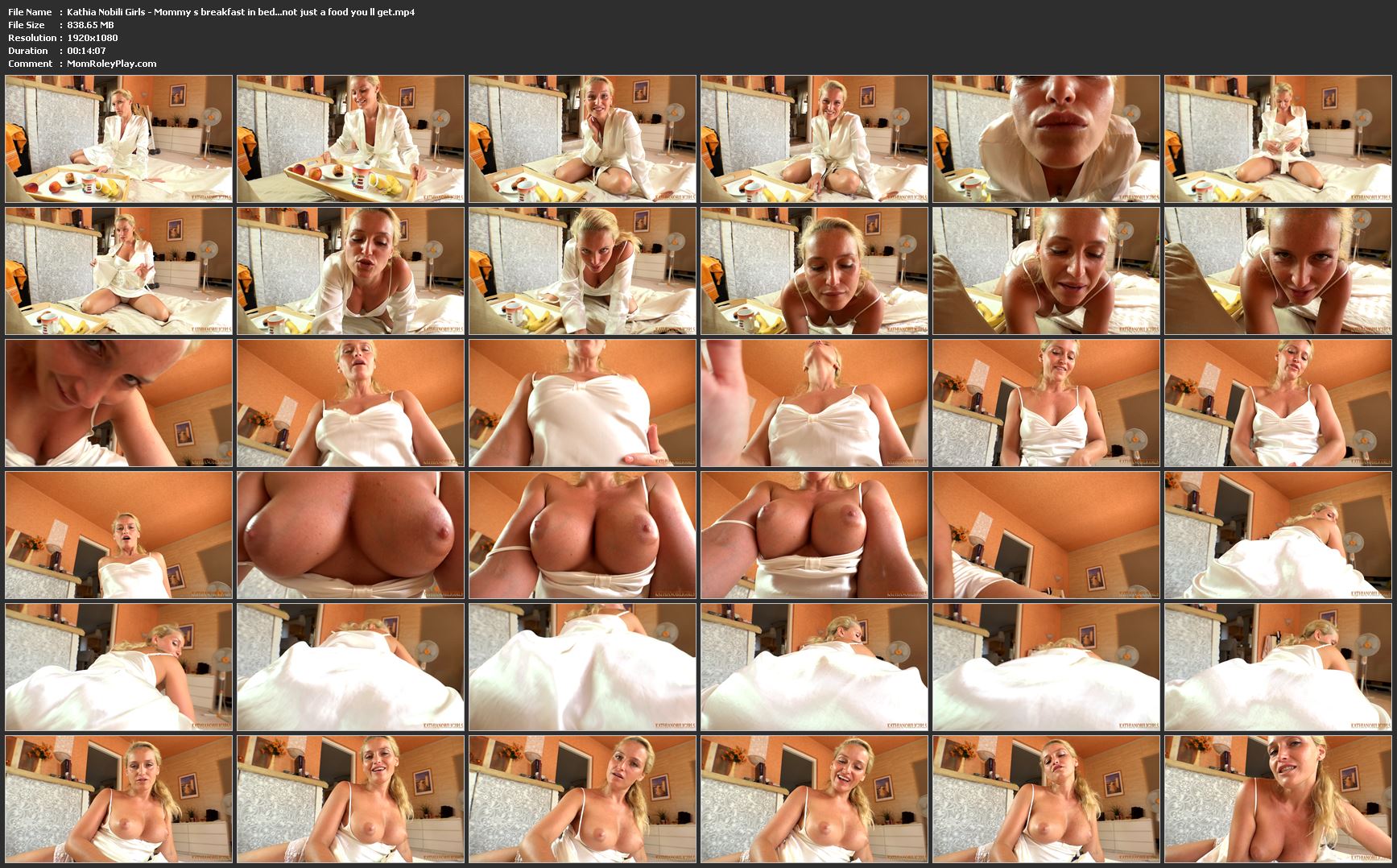 Download Files :
Kathia_Nobili_Girls_-_Mommy_s_breakfast_in_bed…not_just_a_food_you_ll_get.mp4