Have you been a good sissy today while Mommy was out? I hear from my friends who were cuckysitting you that you made cummies outside of your Nappy! You know that's strictly against the rules. Did you do it, little sissy? There's one way to know the truth. I will touch your tiny 3 inch clitty and see how long it takes you to explode in my hand. If you don't bust in a few seconds, I know you've been stroking your clitty behind my back.
I knew it! You should be punished, naughty sissy. I've told you time and time again, I will not tolerate you cumming outside of your pink princess nappy's. Tighten up your Nappy, put your pink penis pacifier in your mouth, and hump your Cinderella pillow until you cum for Mommy right in your thick, padded Nappy. Show Mommy you know how to do it right – or else the pink cock cage is going on your. And who knows for how long. Get it right this time.
That's a good sissy. You're always good for a laugh in your silly, adorable pink nappies. You make cummies in your Nappy, not in a pussy like a real man.
Category: SISSY TRAINING
Related Categories: AGE REGRESSION, DIAPER FETISH, MASTURBATION HUMILIATION, FEMALE DOMINATION, ADULT DIAPER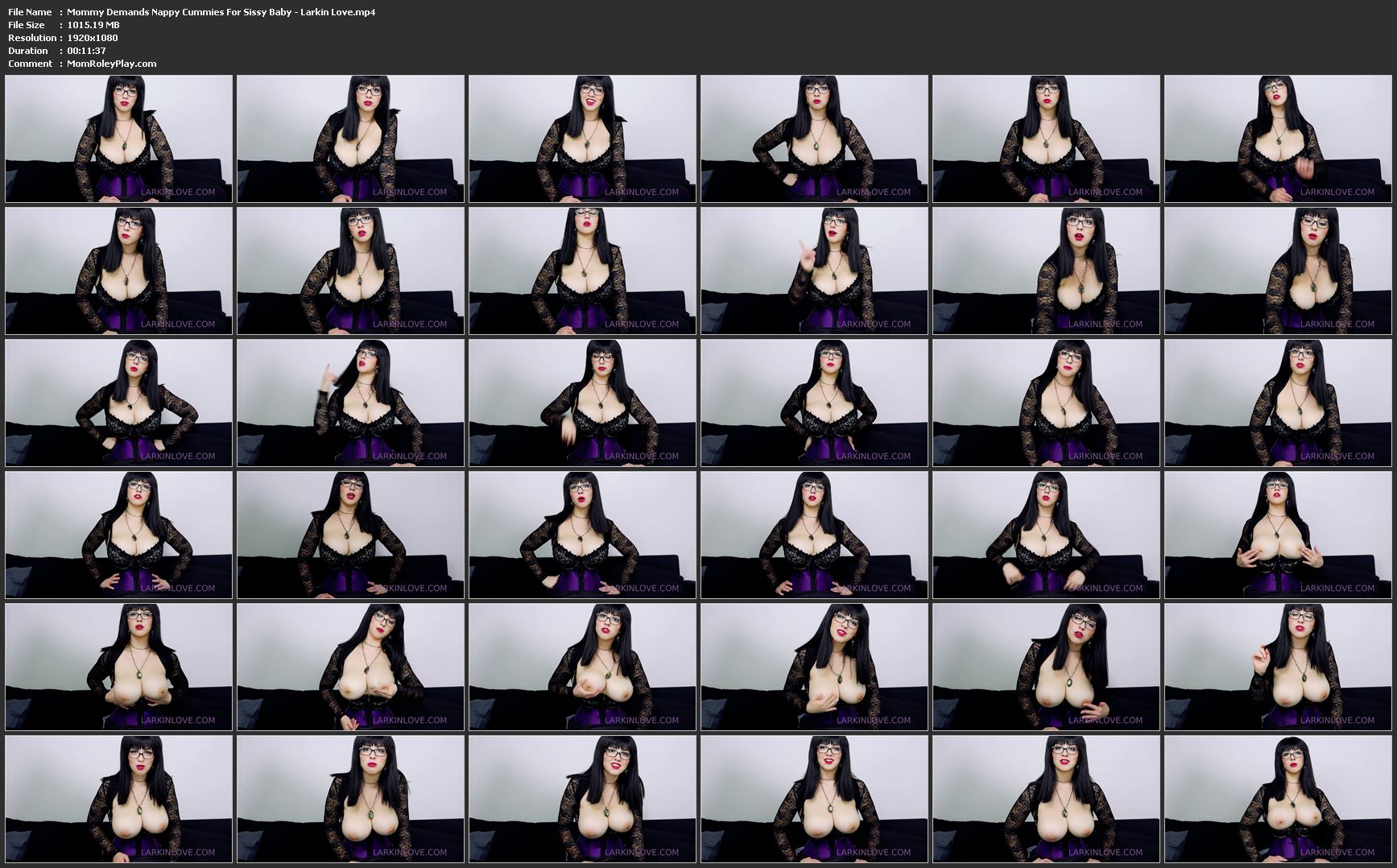 Download Files :
Mommy_Demands_Nappy_Cummies_For_Sissy_Baby_-_Larkin_Love.mp4