"Honey its time to wake up and get ready for school, you have that big math test today". Mommy walks around my room as I watch her gather my clothes and talk. Im too lost in her beauty and love to focus on what mommy is telling me. School, clothes, school, get ready, and food. I try to follow along but mommy is looking so radiant today and she's so caring for my needs. Mommy noticed that im getting excited and reassures me Is just hormones, but deep inside I love my mommy more then I should She does so much for me I want to please her in more ways.
Breakfast…mommy wants to make sure Im healthy and full for my test. Here's my chance to please her.
"What do you want to eat?" she ask.. "Breastmilk" , I say shyly. I know mommy's breast ache from being so full so I coax her into letting me suckle on her breast.
"Is this what you want, my breast are so swollen and ache. Maybe you are doing me a favor by emptying the,"she says it so sweetly.
The milk is so warm and good and mommy talks to me as I suckle more and more. Im enjoying myself too much and my body starts to show it.. Im hard really hard for mommy and she knows it. Can mommy help me now that Im aching??
"you helped me now let me help you son". the best thing to come out her mouth so I though. Mommy offers to help me by doing something I never dreamed would happen.
Mommy puts her mouth on my cock and takes me in her and it feels so good. My first blow job by own mom and it feels so right all my feelings for mommy are now truly being shown and all her feelings for me I can see.
Mommy covers my cock in her sweet milk making it wet and taste sweet as she continues to sucking my cock. I love seeing mommy being so naughty with me and it keeps getting better. She pushes her tits together and puts my cock in between…going up and down while gently squeezing milk out.. "I want you to cum inside my mouth", the hottest thing my mommy could ever say to me. she starts sucking my cock again and Im ready to feed her my seed.
Category: VIRTUAL SEX
Related Categories: ADULT DIAPER, MOMMAS BOY, LACTATING, BLOW JOBS, TABOO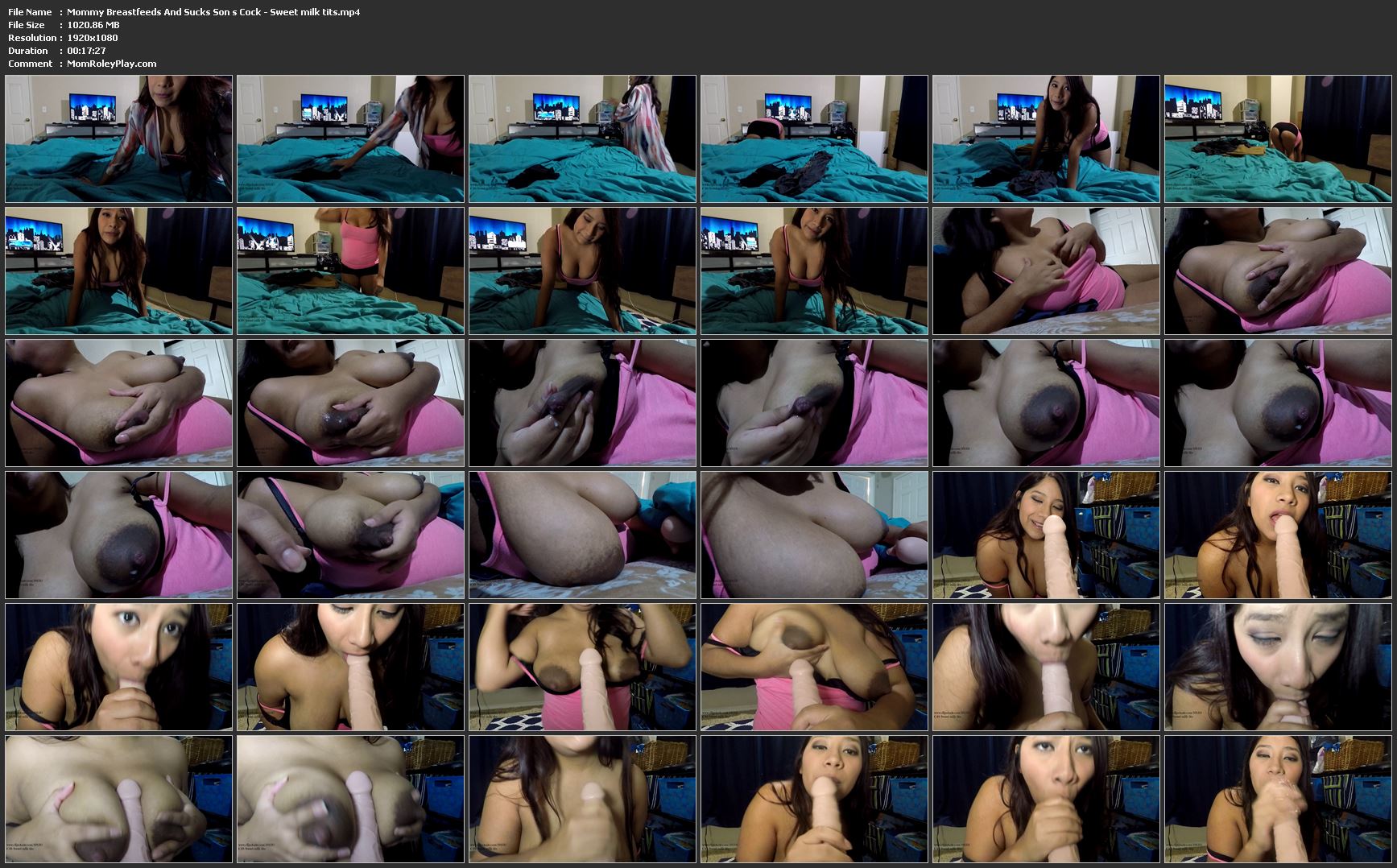 Download Files :
Mommy_Breastfeeds_And_Sucks_Son_s_Cock_-_Sweet_milk_tits.mp4