Scene Three: Mom Says…show me your cock
Guiding me by the hand mom pulls me into the living room. Spreading her legs I see that she's not wearing any panties. "You touch yourself and I'm going to touch myself and we're going to cum together" She tells me. Like I'm on display, I have to pull my pants down in the middle of the room and expose myself for her.
Something about getting naked and jerking like this for her to watch is so humiliating. And the more embarrassing and humiliated I feel the harder I become. She takes out her tits and licks them as she looks at me with her hungry eyes and cums on the couch. I can feel myself begin to shutter, my whole body becoming weak as I shoot my cum all over the floor for my dirty mother.
Category: MILF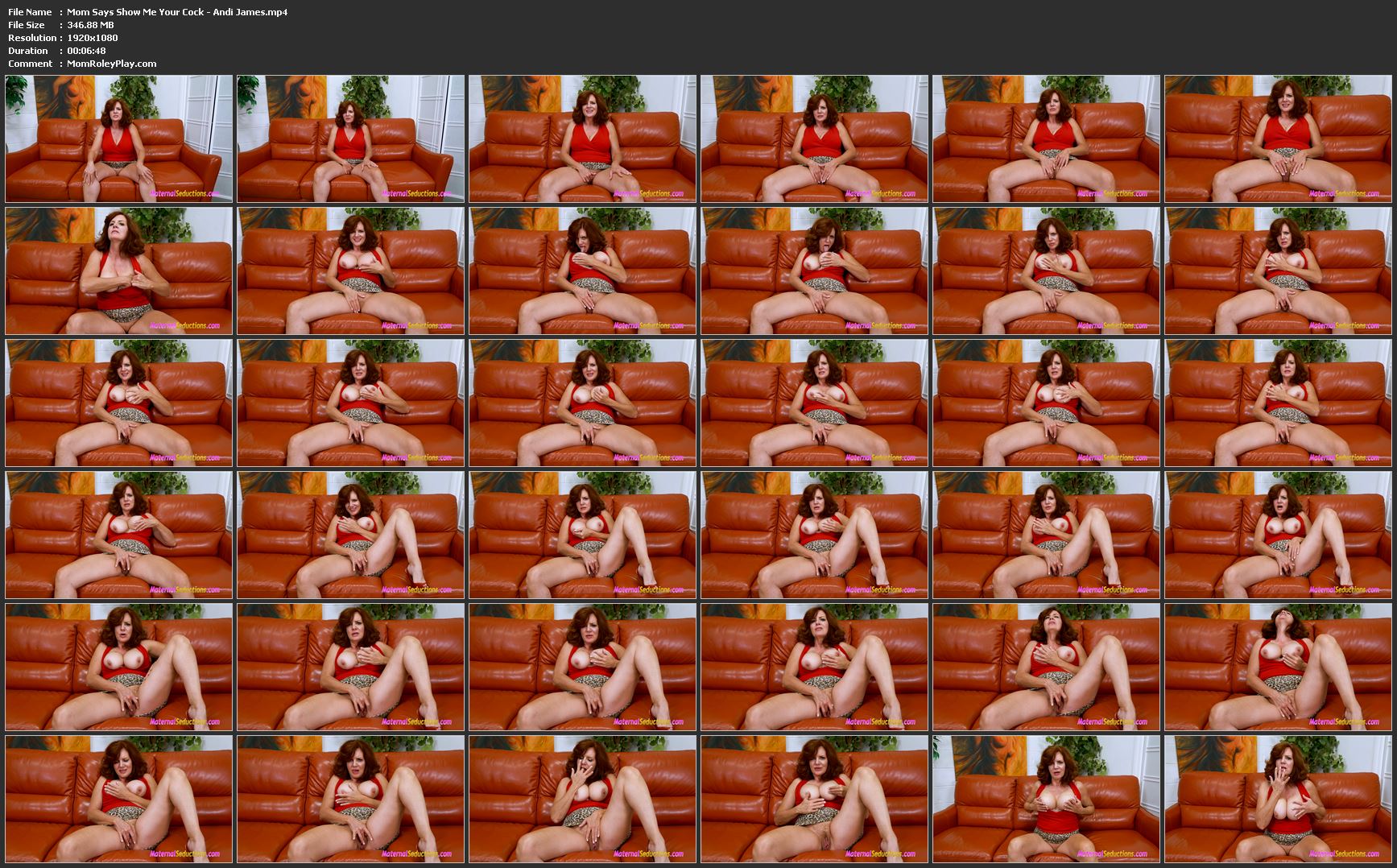 Download Files :
Mom_Says_Show_Me_Your_Cock_-_Andi_James.mp4