Your mother & aunt walk into the bedroom & you mother explains that your aunt has been trying to get pregnant but it's not working out for her. She would like your help. Your mother shows you how sexy your aunt is, and you agree to help try to impregnate her. Your mother says she's going to show your aunt how you like your blowjobs, and as she starts sucking your cock your aunt does a strip tease. Then your aunt takes over the blowjob. It's nice a sloppy. Your mother decides to show your aunt how you like to be fucked too, so she climbs on top & rides you cowgirl & reverse cowgirl. Your aunt follows your mother's lead & does the same positions.
It's amazing to look up and see your aunt's huge tits bouncing above your head. You're in heaven when your aunt decides to wrap those giant breasts around your young cock in the best titfuck of your life. She's clearly enjoying herself, and you can't believe your eyes when your mom & aunt start kissing in front of you. This is so awesome. Mom takes over again, expertly handing your cock in missionary position & doggystyle. Your aunt pulls your cock out of your mother & sticks it in her mouth before sticking it in her own pussy. It's almost like they're fighting over you. You thought fucking your mom was spectacular, but this is just so cool you don't know what to do with yourself.
When your aunt moves her ass in front of you, pumping your cock in doggystyle then flips over & tells you to finish her off, it's all you can do not to blow your load. But you fuck her hard enough to get her tits bouncing around again, then you pump your aunt full of your strong, young sperm. Your mother tells you that if your aunt doesn't get pregnant this time, you'll just have to do it all over again. You kind of hope your aunt doesn't get pregnant because fucking these two again would be a dream come true.
Category: TABOO
Related Categories: THREESOMES, MILF, IMPREGNATION FANTASY, BLOW JOBS, POV SEX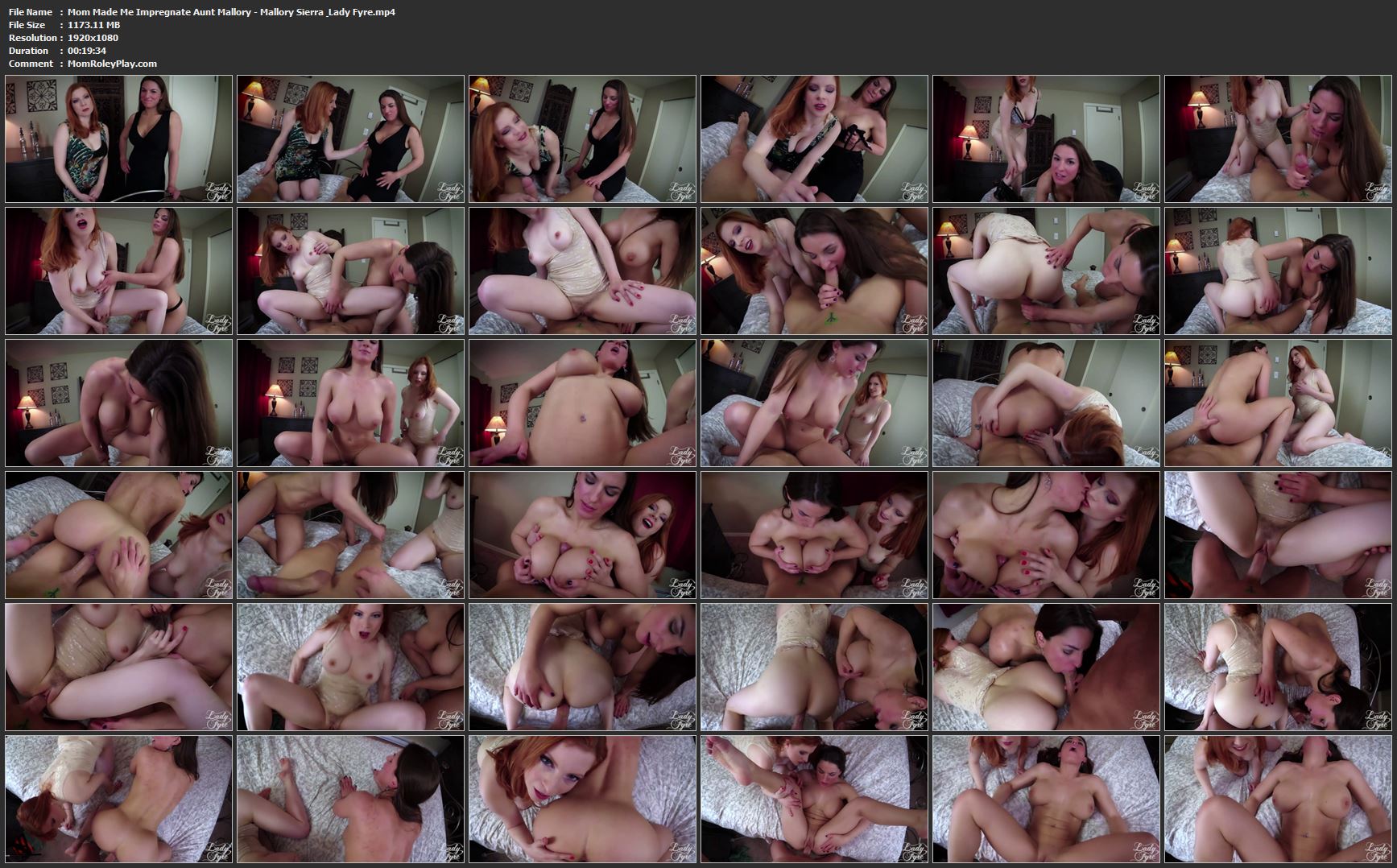 Download Files :
Mom_Made_Me_Impregnate_Aunt_Mallory_-_Mallory_Sierra___Lady_Fyre.mp4