You knew it. You've always known it: your mother is a cheating cum slut! And now that you've caught her in the act, you know what you have to do…blackmail her into taking your cock, just like she does with that guy you saw sneaking out after she rode his cock til he filled her with cum.
At first, she's hesitant. She thinks she can get away with just giving you money or convincing dad to buy you a car but that's not what you want. You want her, laid out before you, ready to take your thick, massive load right in her cum-filled pussy. She balks, unable to believe what you're demanding but it's true. You want to further fill your mother's oozing, sperm soaked cunt!
And just as you suspected, it doesn't take long before she's grinding on your cock, loving every inch of her young, horny son's hard cock!
Category: TABOO
Related Categories: ROLE PLAY, VIRTUAL SEX, CREAMPIE, CHEATING, BLACKMAIL FANTASY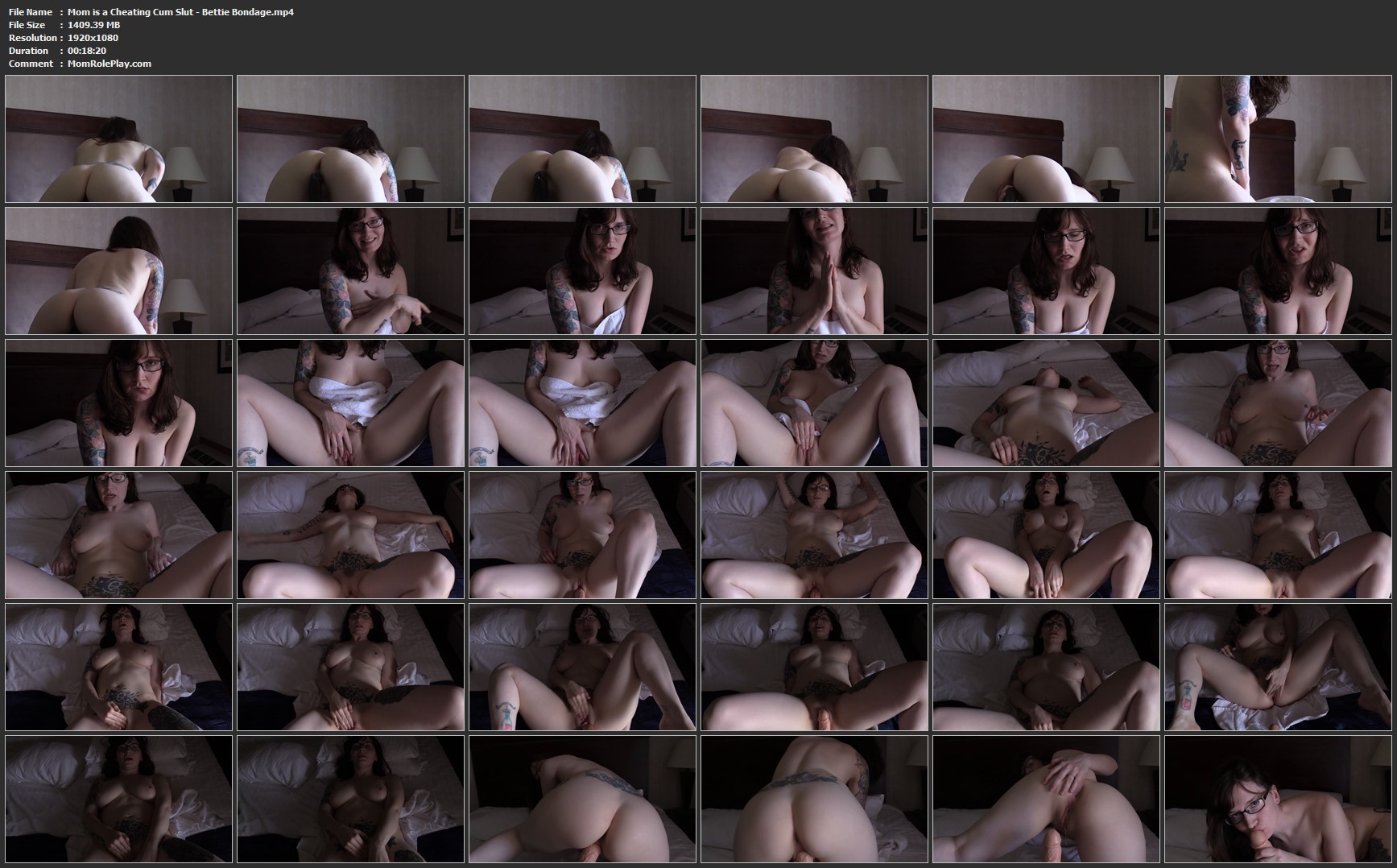 Download Files :
Mom_is_a_Cheating_Cum_Slut_-_Bettie_Bondage.mp4