Mom calls you into the room and you are shocked at what you see: your blonde, busty mother, splayed out in fishnets, her milky white breasts spilling out over the top of her bra, a corset nipping her waist into impossible measurements. Oh, and her BIG, THICK COCK. You are immediately confused, and she senses it.
"Your father and I thought you needed to learn a little bit about the facts of life, and, well.. It only seemed appropriate that I handle it. You see, we've sensed you might be a little bit, umm, *queer*…. And I do have the biggest cock in the family, after all. Now now. You and Mommy are going to have a little stroke session together while I tell you all about taking dick. You'll follow my instructions, and maybe if you're really good, I'll even put myself in your mouth."
You unzip your fly and kneel at the foot of the bed as she unfastens her bra. This is going to be interesting.
Category: FUTANARI
Related Categories: MAKE ME BI, FACIALS, POV STRAP-ON, TABOO, MOMMAS BOY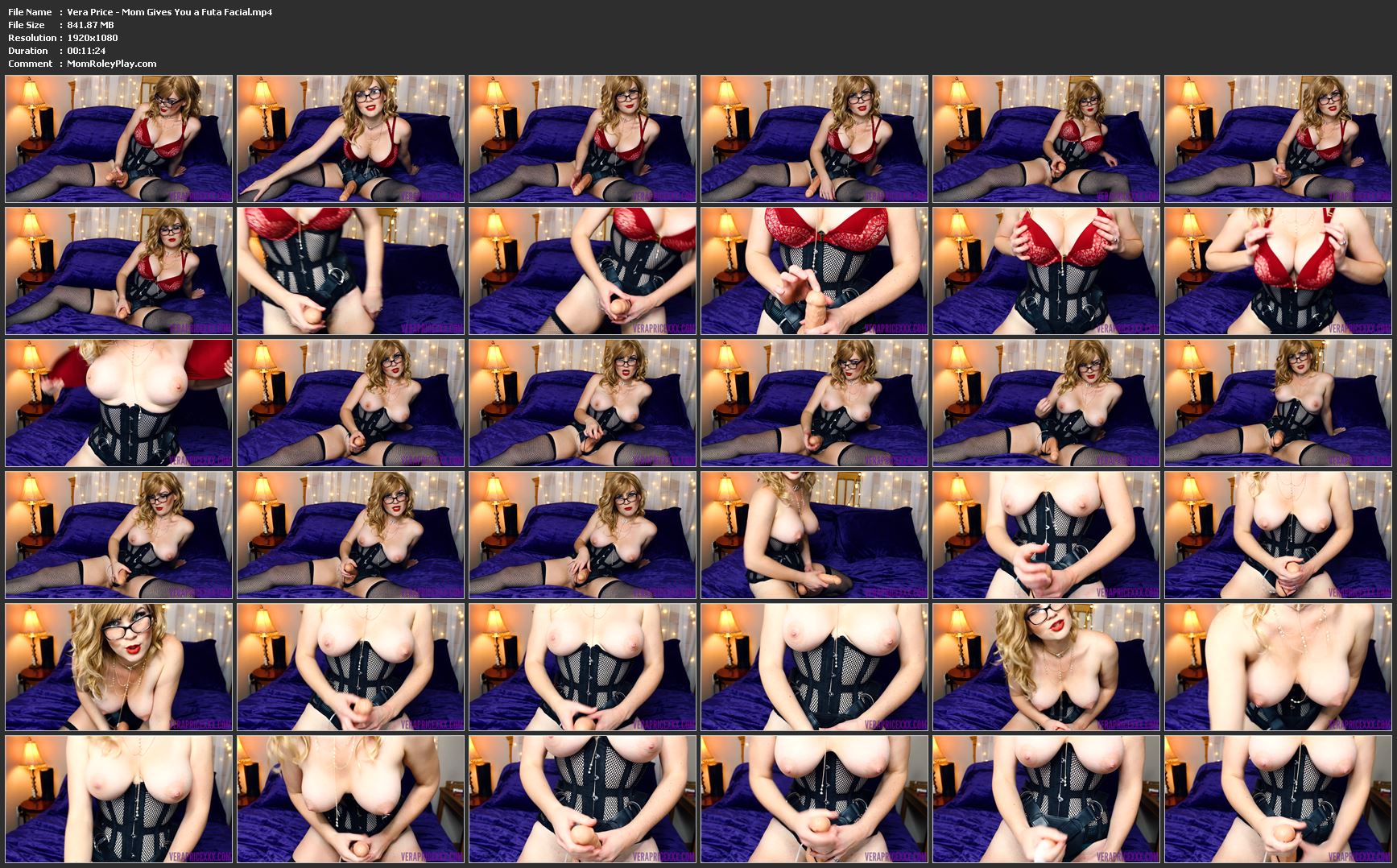 Download Files :
Vera_Price_-_Mom_Gives_You_a_Futa_Facial.mp4