Carrie is dressed in red lace teddy and red stockings with a silk robe. She is tired and is drinking some wine when she asks her stepson to rub her neck because he is taking a massage course and needs to do a video of his skills.
The wine has probably gone to both their heads because she asks her stepson John to rub her back and seems to forget her attire.. which of course arouses him. She's so enjoying the massage and relaxed so much that she doesn't notice at first that he's every so gingerly rubbing his dick on her ass crack while he rubs her back.. and he can only use one hand because he's videoing her with the other..
Once she realizes he's been rubbing his cock on her buttcrack she feels somewhat obligated to give him some sexual servicing.. since she unwittingly enticed him with her red lace lingerie. The wine has probably gone to her head as well as she immediately suggests he give her a titfuck..
Then while he is fucking her tits she also blows him.. and eventually encourages him to cum all over her face.. which of course he does!
BLOW JOBS, OLDER WOMAN / YOUNGER MAN, BBW PANTYHOSE STOCKINGS, MATURE, FACIALS, BIG TITS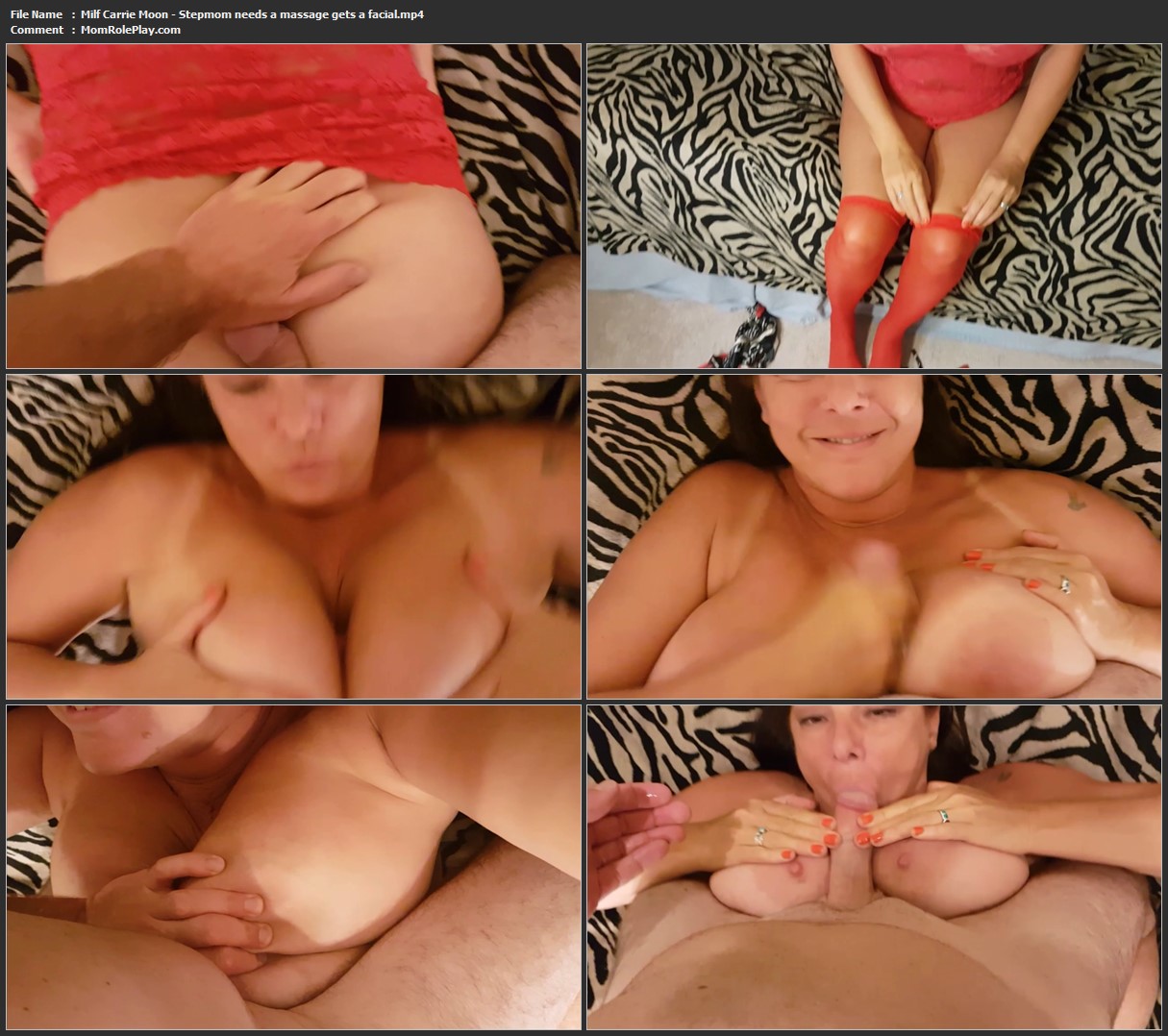 Download Files :
Milf Carrie Moon – Stepmom needs a massage gets a facial.mp4