Your mother is a busty goddess, and you've been obsessed with her forever! She's always pranced around the house in super revealing clothing because she wanted to please your father. She didn't realize it would have the same affect on you.
One day, you sneak ANOTHER photo of her cleavage as she's bent over. In your excitement for getting such a good pic, you send it to your friend– telling him your mom's tits are better than his… But you made a mistake…. You texted the image of your mother's breasts to YOUR OWN MOM!!!
As soon as she sees it, she comes barging in on you, wondering what on earth is going on! She takes your phone from you and begins to scroll through the photos. She's completely shocked to find your massive collection of photos of her busty body.
You're surprised when she doesn't get angry. In fact, she seems touched. She looks at you and understands completely. She's accidentally aroused you in all her skimpy attire. Now you've become obsessed with her!
This is an obvious problem that needs to be fixed ASAP! She doesn't want you to go back to college thinking about her sexually after-all! So, she decides that tonight she'll help you out. You NEED to get her out of your system.
She's going to allow you to indulge in your deepest fantasy… for one night only….
TABOO, MILF, TITTY FUCK, BIG TITS, CLEAVAGE, REALITY PORN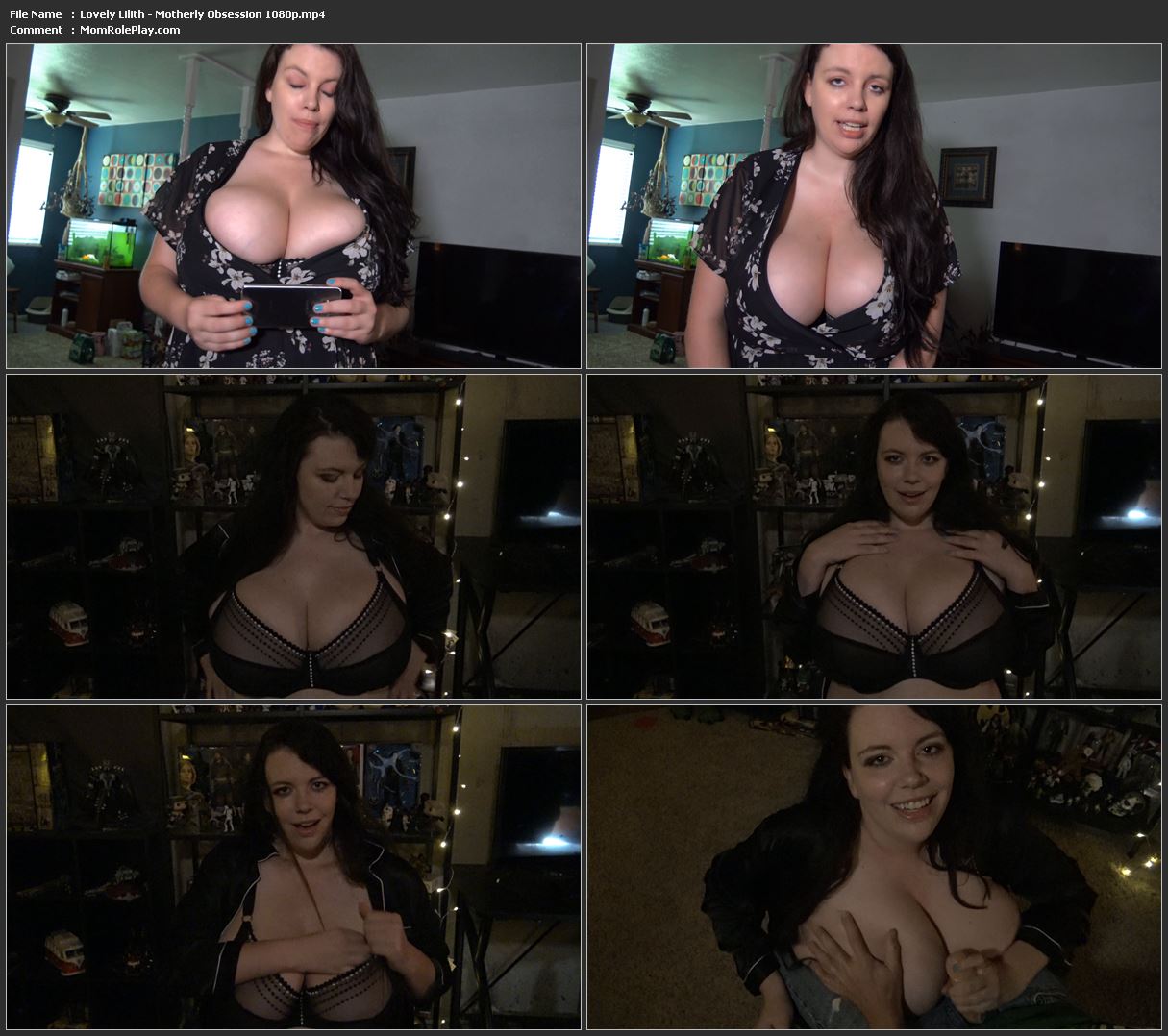 Download Files :
Lovely Lilith – Motherly Obsession 1080p.mp4