Your mom comes into your room, asking you to zip up her dress and finds it odd you won't help. After playfully asking what you're up to, she realizes you're hard. You show her that you've been watching taboo porn. Your face goes flush. Your mom now knows your kink! Oddly, she doesn't shame you or find it gross. In fact, she calms you down and reassures you that there's nothing wrong with using your imagination. In fact, she tells you that when she's horny, she likes that kind too. "It's so sexy that they aren't supposed to!"
Mommy feels so bad for you, though. "It's really not that wrong, see? It's just a body. If it stays in our imagination, it's safe."
Her tactics are so odd, and something you've never imagined before…but she gets your heart racing as your own mother strips before you, reassuring you it's perfectly fine to imagine fucking each other. Stripping turns to touching. She teases your cock and teases your mind, touching you while showcasing her extremely perverted imagination. "I bet you're thinking about how warm mommy's pussy is."
She knows that you want to fill her pussy with your cum…because she wants the same thing.
Category: TABOO
Related Categories: MOMMAS BOY, RIDING, VIRTUAL SEX, MILF, BIG TITS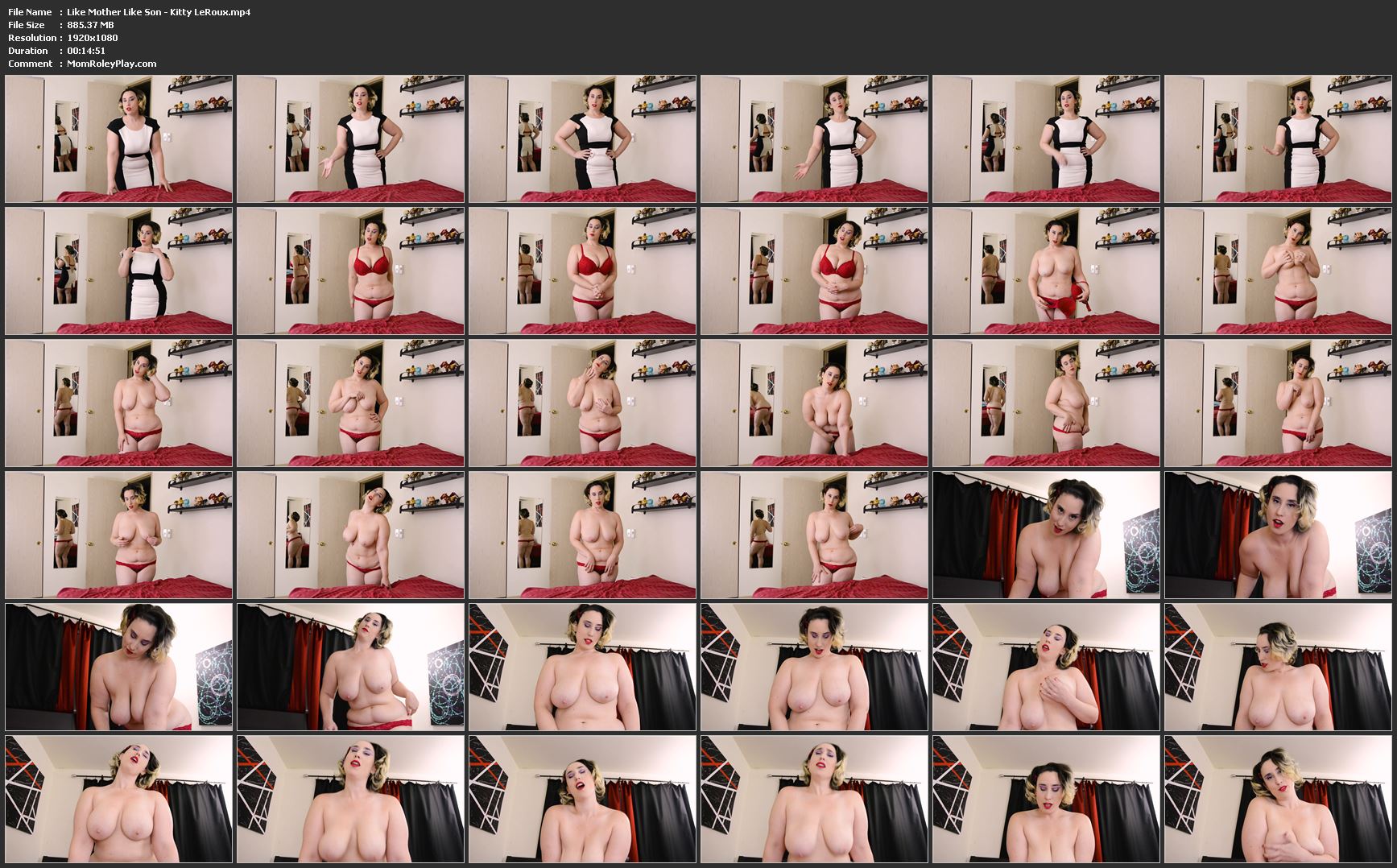 Download Files :
Like_Mother_Like_Son_-_Kitty_LeRoux.mp4