Your mom doesn't think you're home when she gets back from her self-proclaimed "side gig". You know she's been working hard, but you know her secret too- and there's no hiding it anymore when she walks in wearing slutty lingerie and there's cum in her hair.
She brushes it off, until you bring them out- all of the dvd's you've collected of her work. HELL YES you have porn of your own mother- it's fucking HOT. You've never seen this side of her before. You want to hear about every dirty detail of what your mother has done in her new job because holy fuck, it makes your cock hard. She thought you'd be mad that she's an up and coming porn star, but you OBVIOUSLY aren't.
When she sees your hard dick in your pants, she's relieved and…her new personality starts showing through. She didn't get to cum on set and she wants to see your cock…and maybe stroke it a little….Her eyes roll back in her head in ecstasy. "You're really not mad sweetie?" You're not at all, and in fact, after hearing about the money she needs and seeing how great she is at porn- you ask her if she's ever thought of opening up her own clip store.
"I don't really know anything about doing that sweetie, that's why I just show up, get fucked and get paid." You suggest you could both work together. "Oh my god, everyone who watches wouldn't know it's REALLY my real son…god that makes mommy feel like such a horny slut." She loves the idea of you being in charge of her. "When do we start..Mr..Director." The 2nd feature in this clip is actually your first clip together! She oils up her big tits and wraps them around your cock, talking to the camera as though it's you. You know every single word that she says is for you. Please baby, please cum for mommy! you explode because mommy is your personal porn star!
TABOO, BBW, BIG TITS, BOY-GIRL, DIRTY TALK, TITTY FUCK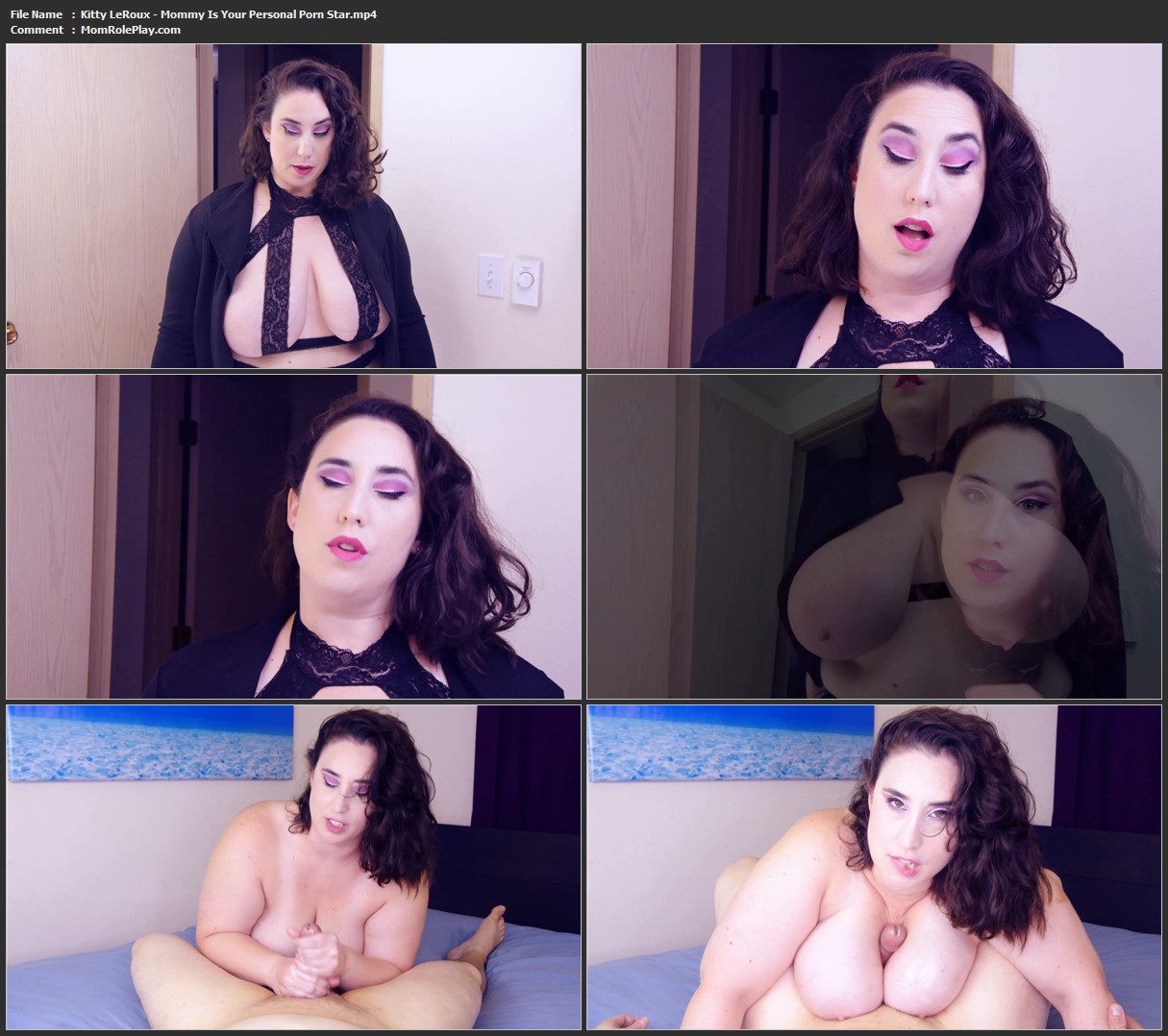 Download Files :
Kitty LeRoux – Mommy Is Your Personal Porn Star.mp4