Part 1 This mom has tried everything to soothe her wheelchair-bound son's sexual frustrations: she's called escort services, confided in a friend, but she can't find help anywhere – especially from her husband and his poor performance in bed. One night, as she tucks him into bed, she discovers a way to alleviate his tensions.
Part 2 Mom is back, and her sexual frustrated son is growing bolder. Even when she's in bed next to her husband, he wants release. She helps him while on the phone, both to her pleasure and displeasure. They're caught by Nana, but even that won't stop this mom and son.
Part 3 The loving mom/son duo returns! Mommy notices you're a little frustrated and gets down on her knees to help, kicking her husband out of the room. She goes in to check in on you and allows you to use her pussy to calm down and get ready for bed. You sneak in one morning while the hubby is in the shower and start to fuck her! And don't stop even through a phone call or dad walking in! But in the end, the happy family has breakfast.
SOLO FEMALE, MOMMY ROLEPLAY, DILDO SUCKING, ROLE PLAY, AMATEUR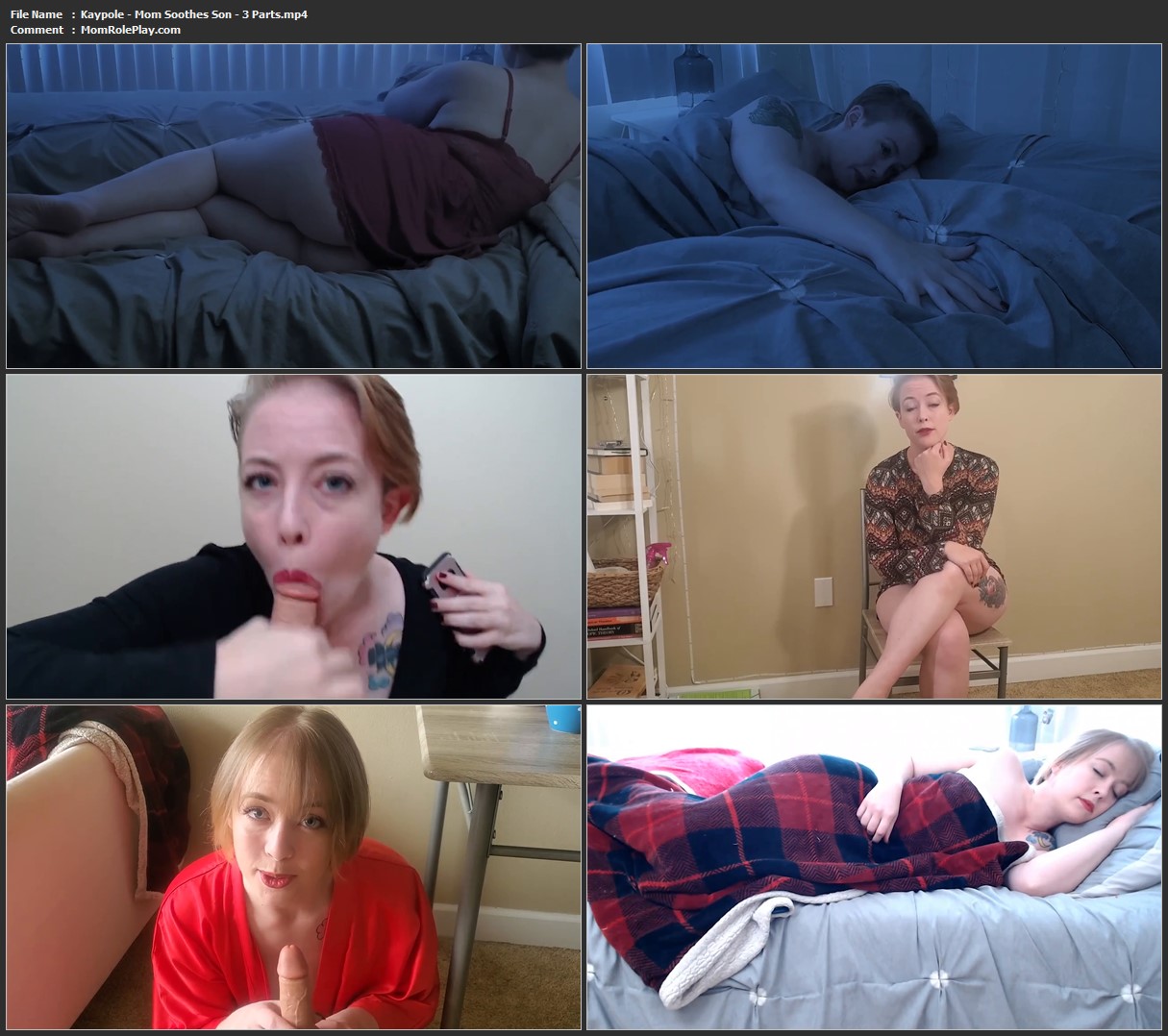 Download Files :
Kaypole_-_Mom_Soothes_Son_-_3_Parts.mp4