My son….come to mommy! Mommy has a new exiting game for you!!! You know mommy love you so much…do you?….We had a lot…a lot of pleasure time together my darling….but now…..mommy wants you to play with her tits! Look at me my son….look those boobies……natural, big boobs only for mommy's boy.
Do you like them?….Mmmmm….that's my good boy….touch them…….come close to mommy my darling and feel mommy's tits….Ohhh….that's answer my question…….see your hard cock in your underwear…….so….so…big!!! Let mommy play with your swollen cock my son!!! Just relax my darling….mommy will take care of that pressure in your penis…….Good boy….just feel mommy's boobies all over your cock!!! How is it my boy?!!! You want to keep your erection?!!
Mmmmm…I love you so much…..then….come ….come over mommy and fuck her boobies…..move between mommy's tits……nice….and slide!!! Move my boy….move….fuck mommy's tits just the way you need!!! Ohhh….yes….so hard you cock……now honey….come now for your mommy!!! Come on my tits my son!!!…..That's my boy……!!!!
Category: TABOO
Related Categories: MOMMAS BOY, MILF, CUM PLAY, POV SEX, VIRTUAL REALITY – VR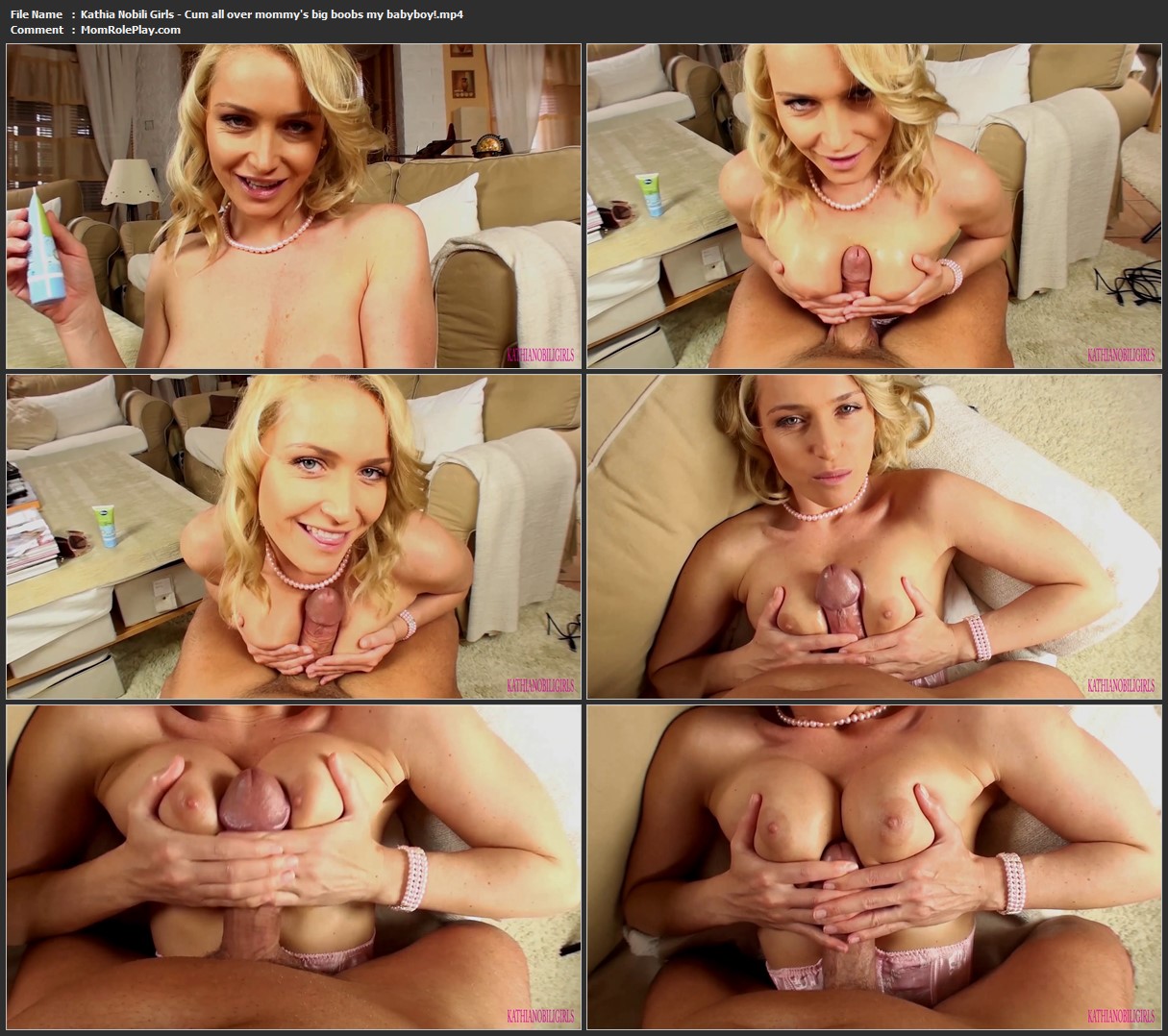 Download Files :
Kathia Nobili Girls – Cum all over mommy's big boobs my babyboy!.mp4