Cory (Mom) is standing at the sink in her kitchen when her son rolls up in his wheelchair and while rubbing her ass, says, "How is my sexy MILF mother doing today?" Without even turning around, she pushes his hand away and says, "Stop it, I'm your mother and you know we can't do what you have in mind." He continues to plead with her. "Please mom, it's hurting real bad."
She then kneels between his legs and starts jerking him off but when he doesn't cum quickly, she starts to blow him. When that doesn't work, she takes off the short dress she's wearing and straddles him. After bouncing up and down on his cock and he still doesn't cum, she tells him something like this. "This isn't working, let's go to the bedroom."
Ricky is laying in the bed and his mother is wildly sucking his cock before straddling his cock with her back to him. She bounces up and down on his cock but he still won't cum. She then tries sliding her breasts up and down his cock while alternatively sucking the head of it. Finally, she faces him and climbs back on his cock and bounces up and down until he declares he's going to cum. She jumps off his cock and starts stroking it while alternately slapping it with her hand while saying, "Give it to me, give mommy your nasty cum!" She does this until he finally cums.
Category: MILF
Related Categories: CUMSHOTS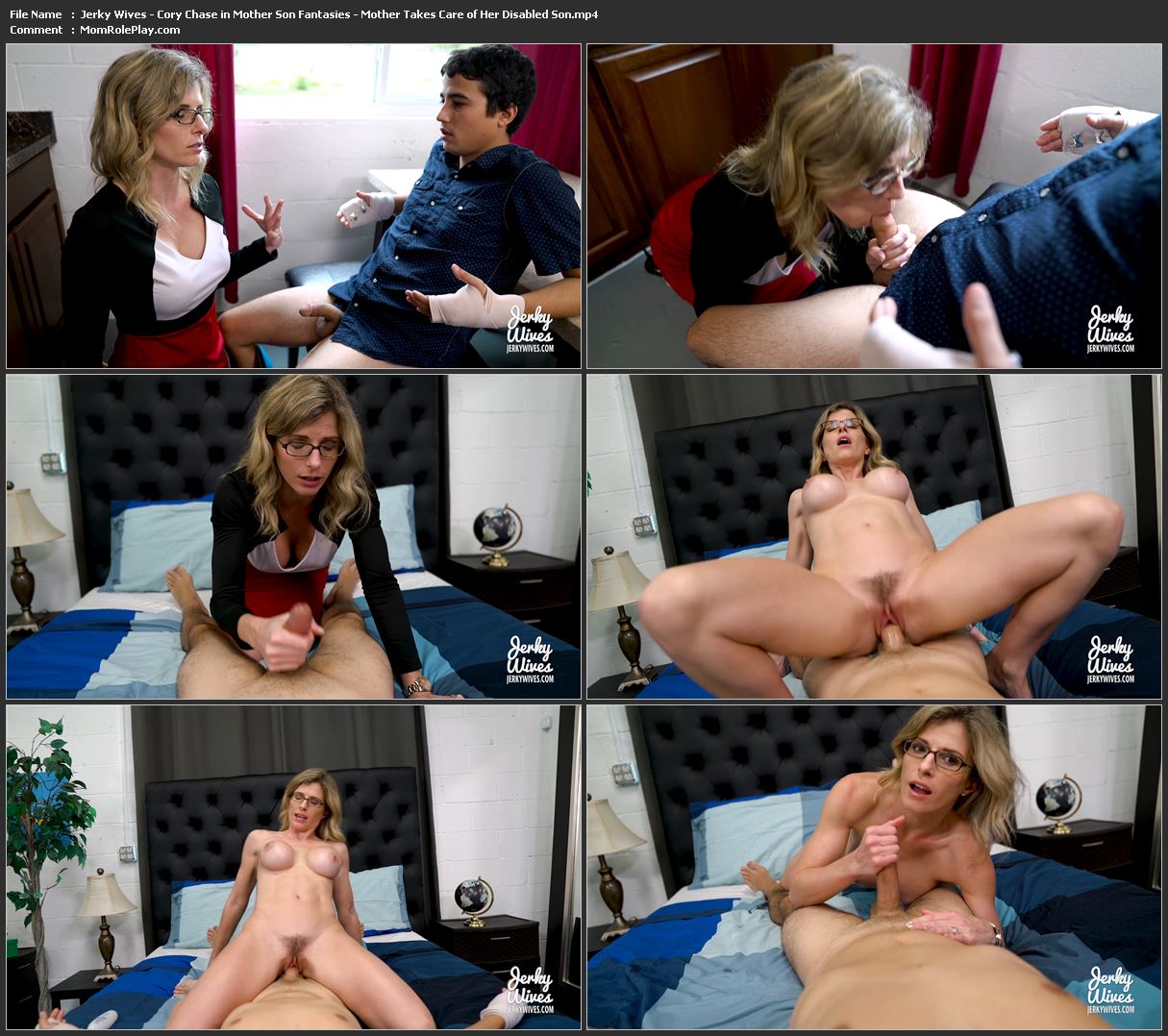 Download Files :
Jerky Wives – Cory Chase in Mother Son Fantasies – Mother Takes Care of Her Disabled Son.mp4