Finding the loads… and loads… and loads of Gardevoir stills on your computer gives you away, it really does. Your Mom isn't at all unaware of some of the wild things people do – she has clients who tell her about their fetishes. This one gets to her though, that you're looking at some creature. It would have been easier for her to take if it were an anime girl, but here we are.
She calls you out calmly at first, but you don't want to admit to anything. Just stay quiet, it'll all be over soon. But then she starts to really get onto you and pick at the whole thing, relating liking Gardevoir to liking your OWN MOTHER! Gross! And she teases you with her body, pulling at her dress and showing her thigh high lacy tops off. And when you're both distracted by the shiny light out the window, she makes a snarky wish on the shooting star… to BECOME Gardevoir.
And within a few minutes, she's feeling ill and has to crash onto the bed. Only to sit right back up… as Gardevoir Mom! Wow! Hot and green, just like your fantasies. It isn't the perfect Gardevoir, but your dick can't help but JUMP at the whole thing. Your dream creature is before you! Mom doesn't take this well at first, but then her SKILLS start to pop up. She doesn't seem to have a chance to see them, but you do…
And thus begins your Gardevoir Mom journey. In her path to finding herself once more, she decides it MUST be sexual since it was tainted by your perversions. It MUST be something you need from her, so she gives you a hand job, a foot job, masturbates to her own delight before saying you should try her tight, Gardevoir pussy… and then finishes with you impregnating her!
Only, she'd changed BACK to MOM at some point in the fucking… and you decided not to say a word. That seems to really have sealed her fate though, as the impregnation will now put her in a cycle of change… FOREVER.
TRANSFORMATION FANTASIES, MOMMY ROLEPLAY, TABOO, POKEMON, IMPREGNATION FANTASY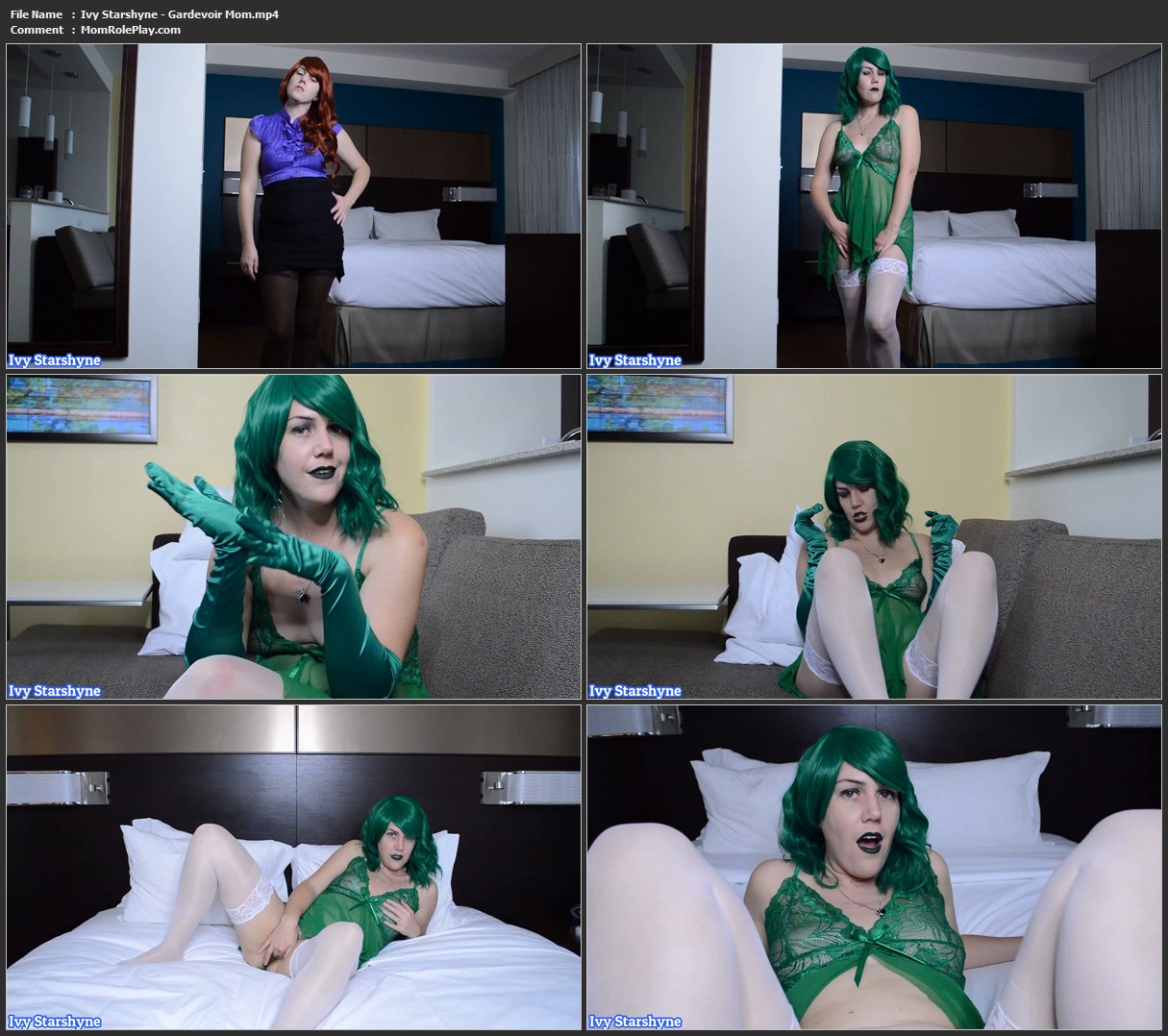 Download Files :
Ivy Starshyne – Gardevoir Mom.mp4