You've planned this all out, right after you saw her listed on the escorting site – your stepmom. She waited to set it all up, waited until she thought both you and your Dad were going out of town. You stayed back though… and scheduled the meetup with this "escort" – your stepmom. The cheating slut.
She arrives and doesn't see you at first, just notices how nice the hotel room is and feels comfortable. Then she sees you and almost bails. But you let her know that you'll definitely tell on her if she leaves the room. After a little bit of time, her trying to argue all this, she accepts and says she'll do whatever you tell her to do.
So you tell her to strip. And she reluctantly does. Then tell her to walk to the door and back, and she does so unenthusiastically. So you make her do it again. And she struts, making your cock so hard for her. You tell her to bend over and she does it. Fuck, you need to get your dick in your stepmom now.
And you do. And she LOVES it. She's so reluctant initially, but then you can tell that she's loving it. Her eyes are rolling back as she tells you how much better you are at all this, compared to your Dad. And she even lets you blow a massive load in her hot, slutty cunt.
TABOO, MOMMAS BOY, FANTASIES, DIRTY TALK, BLACKMAIL FANTASY, CHEATING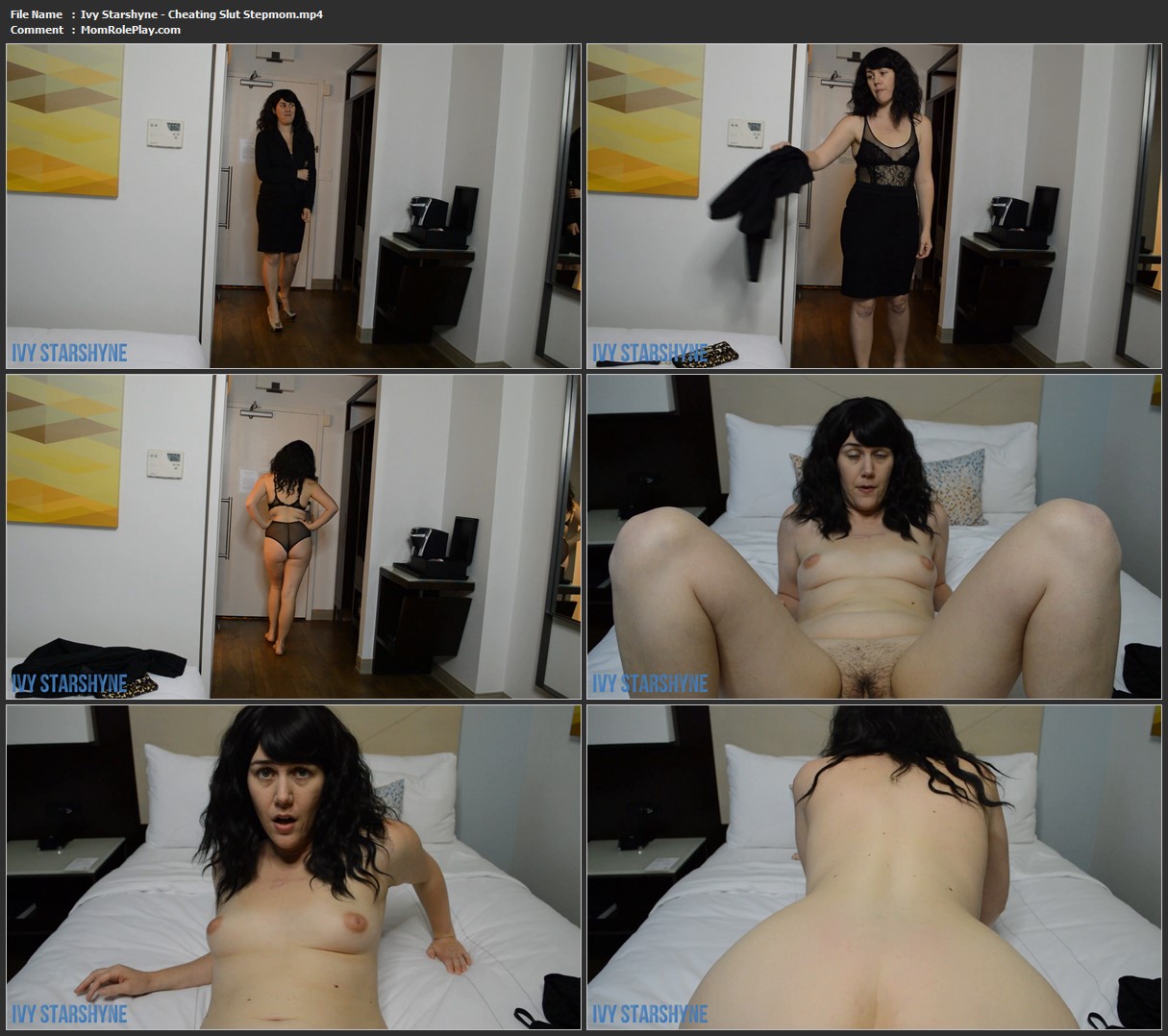 Download Files :
Ivy Starshyne – Cheating Slut Stepmom.mp4