Hello again dear, how was your day? I'm sorry to hear it wasn't good. Mine was hard too. I just have to get out of these heels, they are my feet from being in them all day. I dreaded coming home to my empty bed. Your father is out of town for work again, and I just hate coming home and being alone when I have my "needs". I can see you have your own needs judging by that hardon I can see in your pants. It's really turning me on. I know we promised never to talk about it again, or do it again, but what if you ate me out and I gave you a hand job? Oral isn't really cheating, is it?
Come over here and let me stroke your large cock. Oh, you want to please me first? Surely I can allow you to do that.
Let me push my panties to the side while you lick my pussy and make mommy cum! Put a couple fingers in me and then lick them clean when I cum on them!
Now it's your turn. Oh my, I need two hands to stroke this cock! MMMM… you want me to go faster? Faster and faster I go until I feel you cum all over my hands and then lick it off like you did with mine 🙂
As usual this has to remain a secret and we can't do this again!
Mommy loves you.
Category: ORAL SEX
Related Categories: MOMMAS BOY, TABOO, MILF, BLOUSE FETISH, POV SEX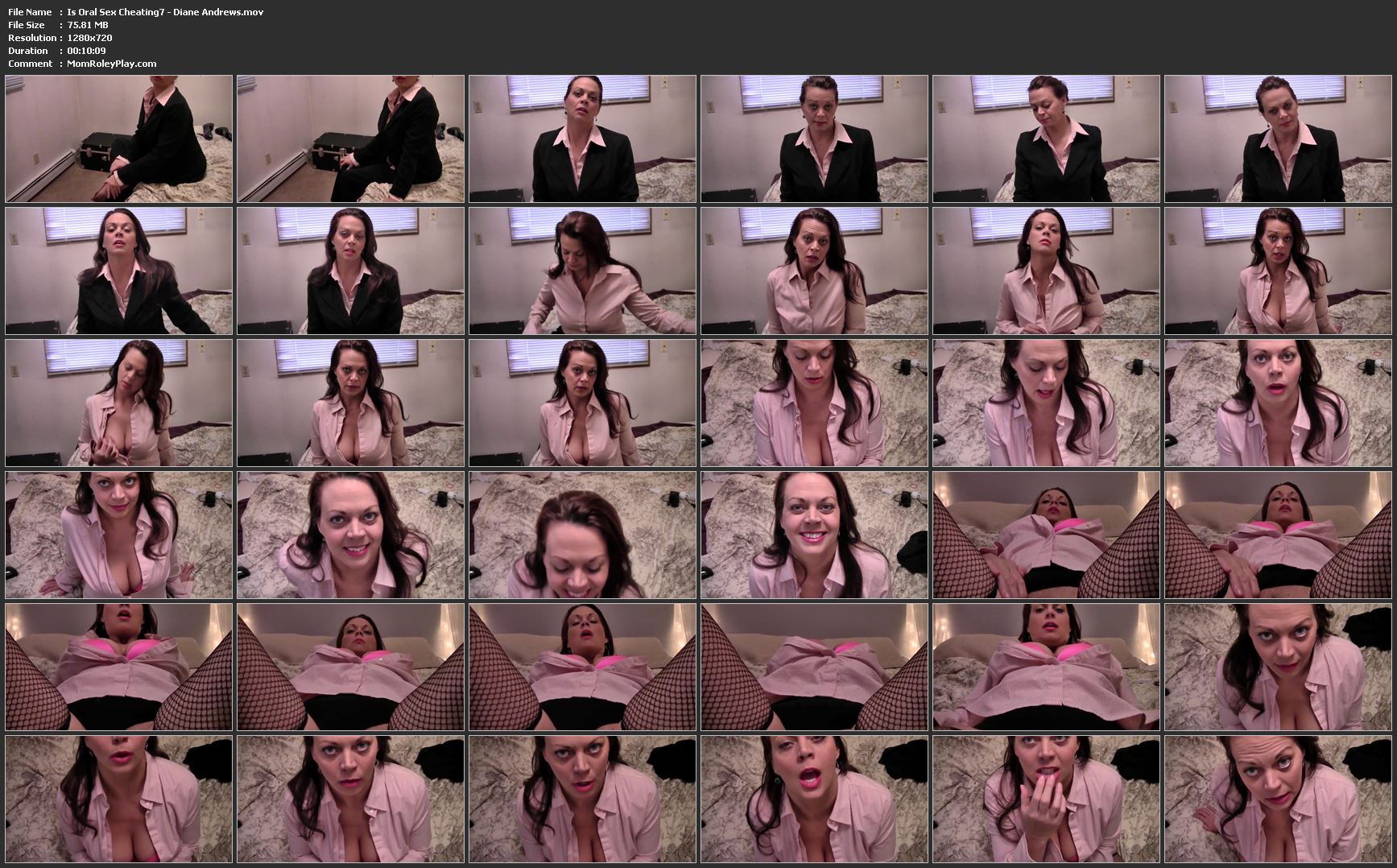 Download Files :
Is_Oral_Sex_Cheating7_-_Diane_Andrews.mov