I walk into your room and see that you are still not dressed. Hurry up, honey, it's our special family dinner today, your father will be here any minute to pick us up. I come back in a few minutes to check if you are ready and to my surprise "Oh my, what are yo doing? Are you playing with yourself instead of getting dressed? Why are you doing that? You know it's not the right time for masturbation. As an encouraging loving mom i tell you to take care of it fast. You don't want to go out with a huge erection. I leave the room. I come back in a few minutes and "Are you serious? Why are you still masturbating? It's taking you so long! Oh, i guess i will have to take care of it as always. You are such a momma's boy! You need to hurry up! Just relax and let mommy help you with that erection!"
I get down on the floor as you stand above me (POV view). You can see your mommy's big luscious tits popping out her low-cut shirt. You love when she wears those. I grab your cock and start stroking it (POV handjob). We only have 5 minutes so be a good boy for mommy and hurry up. You cock is getting harder as you see your own mommy sitting on her knees stroking your dick. "Does that feel good? Mommy's soft hand against your penis? You don't have a girlfriend yet so i'm sure this is incredible". As i jerk your cock up and down, i am starting to get horny myself…."Oh , what's happening to me? Mommy is getting all excited having your penis in my hand. Honey, is it ok if i put my mouth on your cock?". Of course it's ok with you, your mom's soft pink lips look irresistible.
I start blowing your cock (POV blowjob). Mommy knows exactly how her boy likes it. She tells you how good you taste and how horny she is to suck your cock. You can't hold it any longer so you shoot a huge creamy load inside my mouth. You see your cum inside my wet mouth as my lipstick all smeared…Aren't you glad you let your mommy take care of it, as always, momma's boy!
Category: MOMMAS BOY
Related Categories: TABOO, VIRTUAL SEX, HANDJOBS, BLOW JOBS, CUM IN MOUTH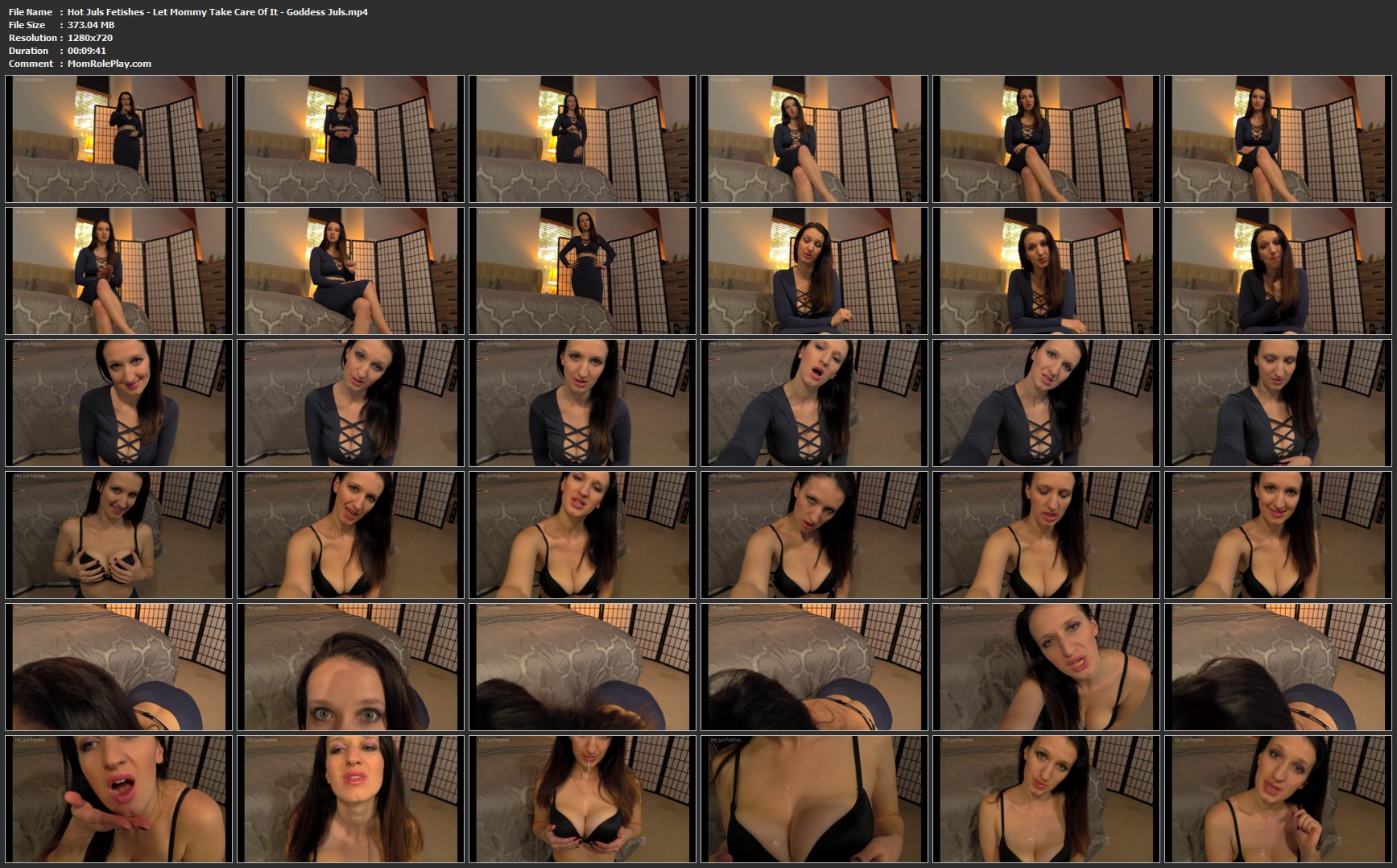 Download Files :
Hot_Juls_Fetishes_-_Let_Mommy_Take_Care_Of_It_-_Goddess_Juls.mp4