Aria Lee is enjoying some personal alone time in her bedroom when her new step-mother, Katie Morgan, barges in without knocking. They're both shocked and Katie hurries out of the room, completely embarrassed about catching her step-daughter flicking the bean. After a few moments of recollecting herself, she knocks and steps back into her step-daughter's room to apologize for her intrusion.
Aria is embarrassed about having been caught and is not pleased with her new mom not respecting her privacy. Katie apologizes — being a mom is something she's getting used to, too! She'll make sure to knock from now on, but Aria shouldn't be ashamed of what she was doing. Masturbating is a natural and beautiful thing! It's part of being a woman, so she wants Aria to never be afraid of pleasuring herself whenever the mood strikes!
Once Katie strides out of the room, Aria is left a bit confused but empowered by her mother's words. Unfortunately, she lets the power go to her head as she starts masturbating outside of the bedroom at every chance she gets, much to Katie's dismay. On the kitchen counter, on the couch, on the couch again… Given that the mood strikes Aria ALL the time, neither of them can find the relief they need.
Finally, Katie has to put an end to the madness. She finds Aria in her bedroom and suggests that maybe Aria needs a better orgasm with someone else in order to put her intense urges to rest. Although Aria's surprised by the suggestion, her hormones get the best of her when her sexy mom seductively crawls over her. Dad isn't home, so what's the harm in trying it out?
Katie tries her best to satisfy her insatiable daughter as they start things off by playing with each other's breasts and locking lips. The heat quickly builds between them as they move onto licking each other's pussies and tribbing each other to ecstasy. Maybe this will put an end to Aria's masturbating ways once and for all!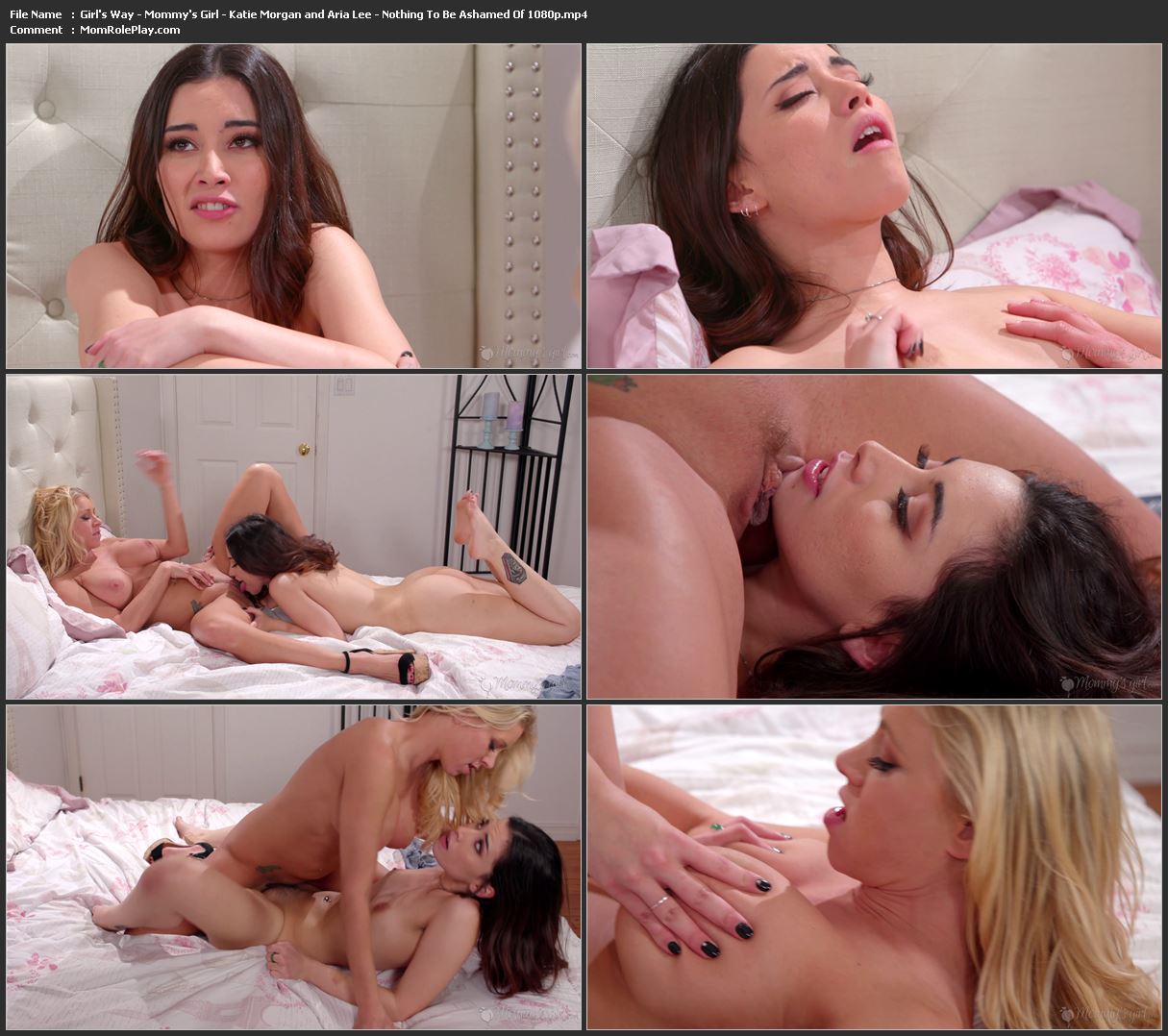 Download Files :
Girl's Way – Mommy's Girl – Katie Morgan and Aria Lee – Nothing To Be Ashamed Of 1080p.mp4