Carter Cruise is in the bathroom, dolling herself up for the day. She looks incredible naked, having just finished doing her hair and her makeup. She puts on a blue sexy sports bikini and looks in the mirror. It really accentuates her blue eyes. She hears a knock at the door and finishes getting dressed quickly. When she answers, there's a woman warning her about some peeping mom who's been playing peekaboo with the neighborhood.
When she asks if this is a joke, her neighbor tells her she's not kidding. Carter is not buying any of this nonsense and isn't gonna let some rumors ruin her plans. She goes to the backyard and lays down to catch some rays. Once she's out there, she just can't find a way to relax, she keeps looking around for this creep to pop out of the bushes. Feeling restless, she goes back inside to take a shower. When she comes out of the shower feeling relaxed, she notices a door ajar that she's pretty sure she closed.
When she goes over to investigate, Alexis Fawx pops out of nowhere and gives Carter the fright of her life. When she realizes it's just her boyfriend's mom, Carter calms down. When Alexis suggest Carter go lay down for a while, she agrees. Carter is resting when Alexis decides to jump into bed with her and starts caressing her naked body. Assuming it's her boyfriend, Carter tells Alexis what she's doing feels so good. When she turns around and sees Alexis' face, she freaks out.
Alexis covers her mouth and asks her if she wants her to stop. But Carter is enjoying herself way too much for that. She nods for her to keep going. Alexis goes down on her as Carter cums in her mouth, the girl's trib and 69 as they spending the afternoon fucking the living fuck out of each other.
Carter gets fingered and licked and the young blonde repays the favor to the busty milf. They sit on each other's face and do some tribbing, including Carter giving Alexis a rimjob.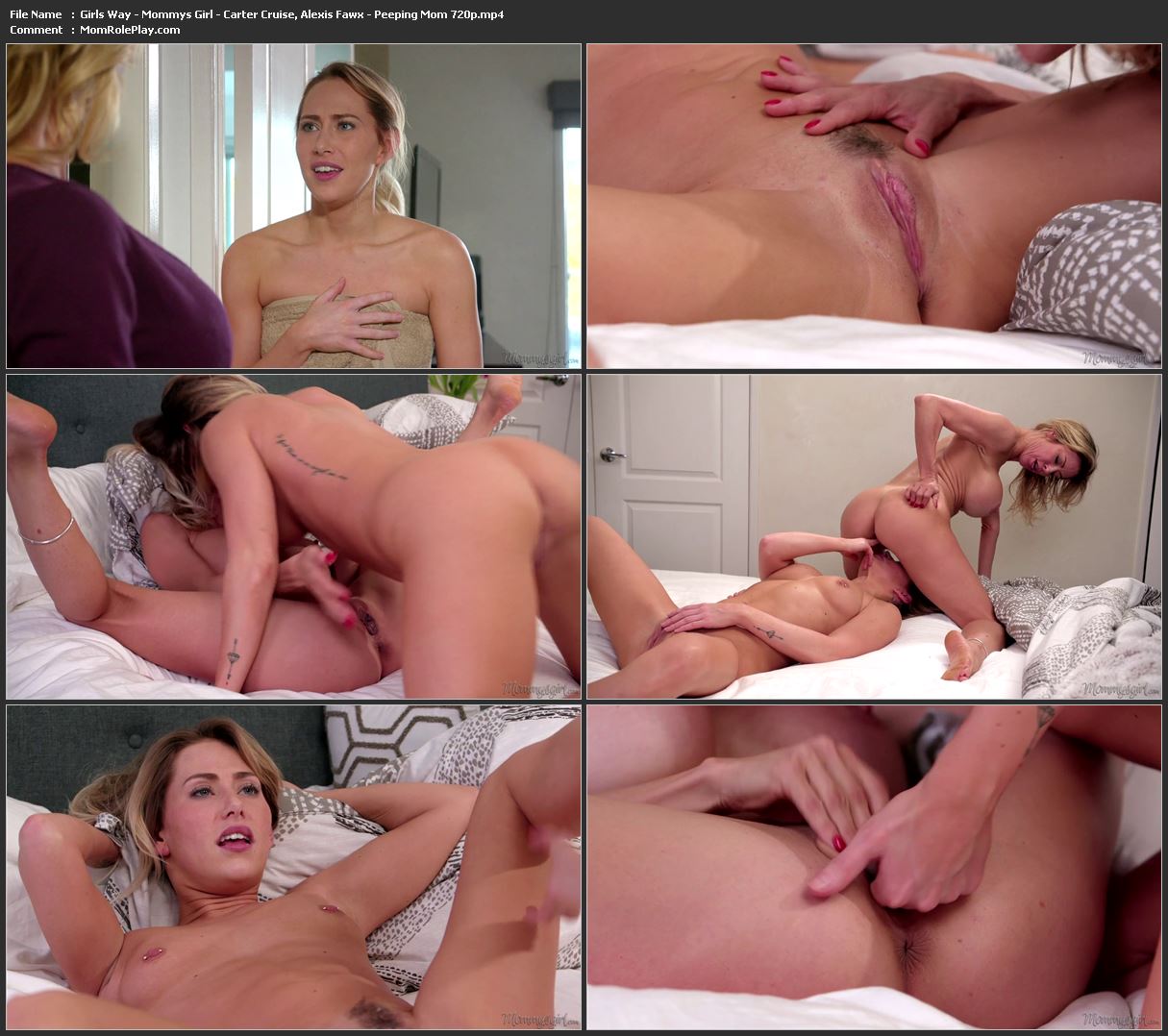 Download Files :
Girls Way – Mommys Girl – Carter Cruise, Alexis Fawx – Peeping Mom 720p.mp4