Step-MOMMY needs your SACRIFICE!
Step-Mommy is ANGRY at you!
You was a very RUDE bad boy!
You were AWAY all night long!
Party time? Oh comeon! You are MINE, and I dont allow any FREE WILL for you!
You will be only mine! You need OBEY me!
I dont SHARE you, with other girls!
You wanna be step-MOMMYS good boy?
I know you are STARING at me. What is in your mind?
I am wearing some MAGNIFICENT lingerie, and I will let you see it.
Step-Mommy confesses… shes been SECRETLY filming you, and has seen you MASTURBATION and fantasize about Step- MOM .
And you sniffed at mommy USED PANTIES, when you play with your COCK.
I know you dreaming about my JUICE!
Remember mommy pussy is so WARM, and step-mommy is so SWEET!
If you want more of your step-mommy you need do it SACRIFICE!
You are still my LIL boy and you will do what step- Mommy says.
Mom loves MONEY and GIFT.
Mommy ALWAYS gets what she wants, after all…. and one day MAYBE you too!
CONTROL, FENDOM, FINDOM, JERK OFF INSTRUCTION, MILF, MONEY SLAVERY, NYLON TEASE, PUSSY DENIAL, SLAVE TASK, STEP-MOMMY FANTASY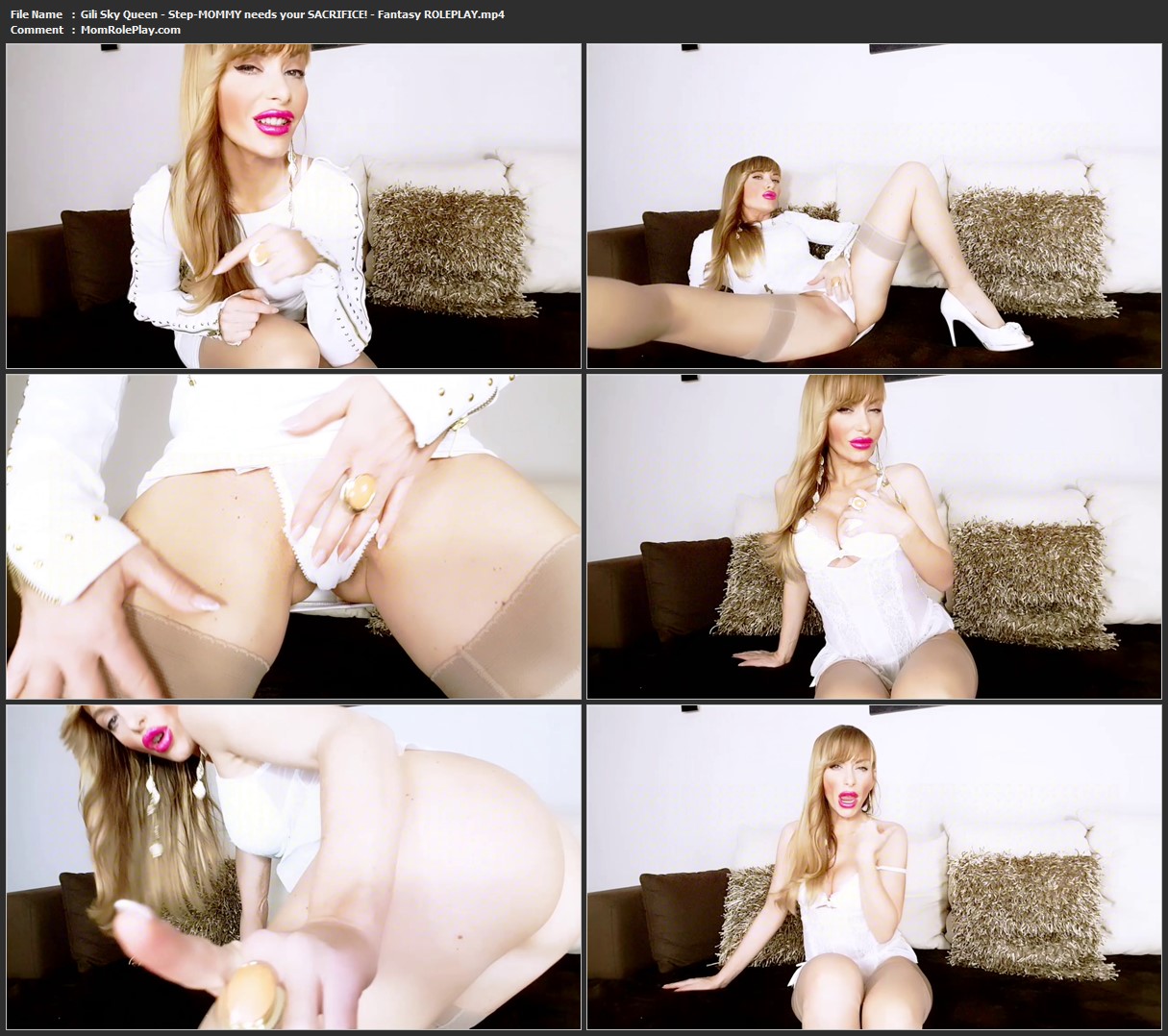 Download Files :
Gili Sky Queen – Step-MOMMY needs your SACRIFICE! – Fantasy ROLEPLAY.mp4