You always love the clothes, nice dresses, cat walks, simply all about the fashion! And you love to watching woman to getting dressed…switching clothes, putting on jeans, pants, silk blouses and skirts, belts, high heels and every little detail …Just making special ,,cat walk only for you!
I know you DO!!! And when you wanted ME to do all the clothes fetish dressing…I couldn't say no to you!
Here is the time for clothes tease! And you…you have to choose just the perfect combination for me…for very sexy lady!
Would you accept this challenge?
Category: FETISH
Related Categories: MILF, SHINY CLOTHING, SILK & SATIN, ALL NATURAL, HIGH HEELS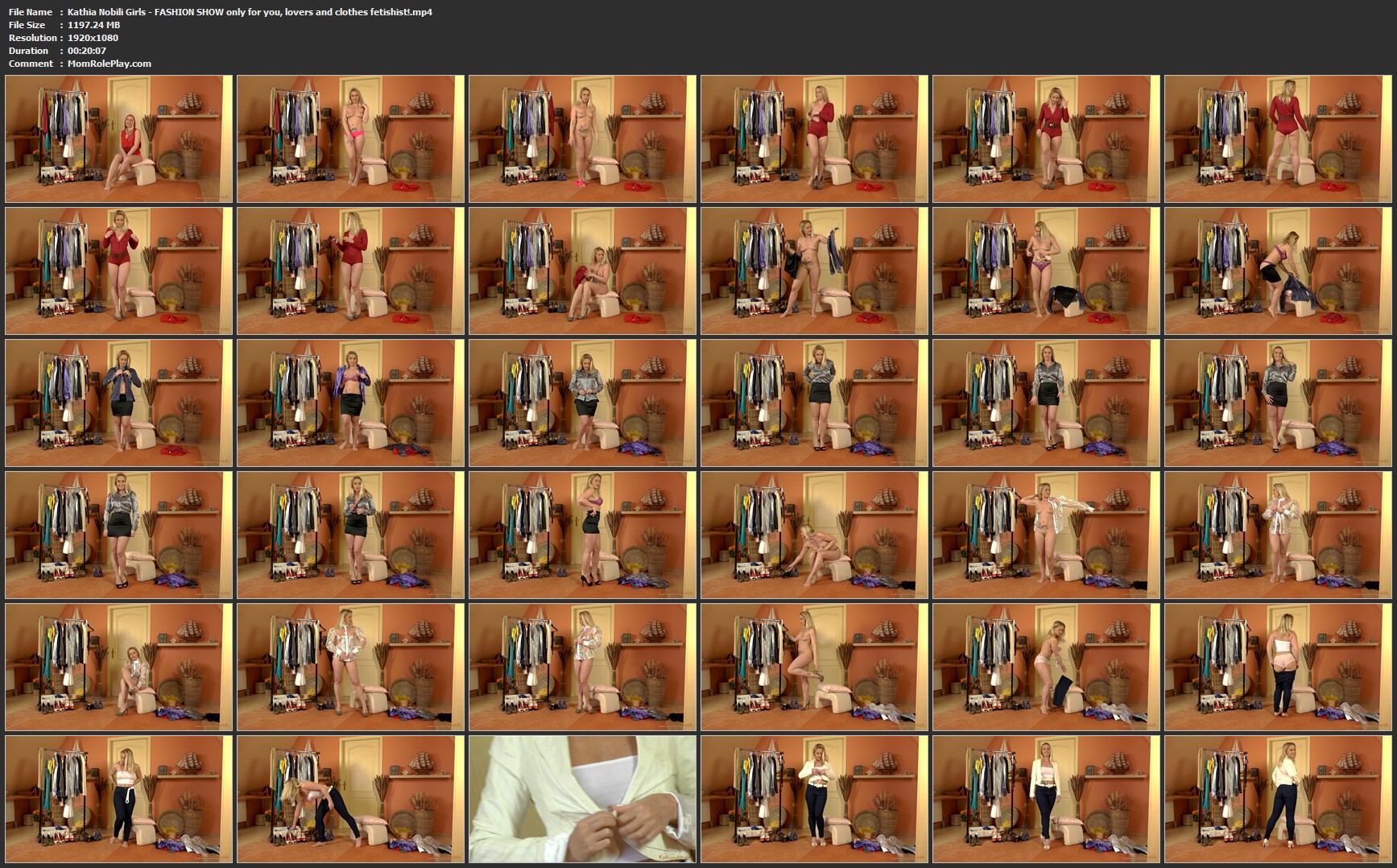 Download Files :
Kathia_Nobili_Girls_-_FASHION_SHOW_only_for_you_lovers_and_clothes_fetishist.mp4