I'm a bit sad today. I'm here all alone this week because you're dad is away. Would you consider staying here with me this week? I know you stayed here last week too, but think of it as a special request from me. It'll just be you and me, we can get up to our little secret things together. How can I convince you to stay?
Do you like my pink lingerie? What do I have to do to convince you to stay? You always have more fun with me instead of your real mom! I'll touch my boobs a bit for you? Does that convince you? What if I touch your dick a little bit? Ok, why not.
Ok, I'll do what you ask me, as long as you stay here with me for the week. I'll slowly jerk you off while I talk to you. Tell me, "mummy you're the best"! I love touching your dick, so this works for me sweetheart. That's it, stay nice and hard for mummy!
Ok sweetie, I'll go harder for you. Sure. Oh, you want me to put my mouth around it? Ok sweetie, how about this? Does that feel good? Oh yes sweetie, that's so hot! Good boy! Don't cum yet, you will cum in my mouth when I tell you, ok? You are making mummy so wet!
Sweetie, are you ready to cum in my mouth? That's it, good boy… mmmmm!
TABOO, VIRTUAL SEX, POV, HANDJOBS, BLOW JOBS, MILF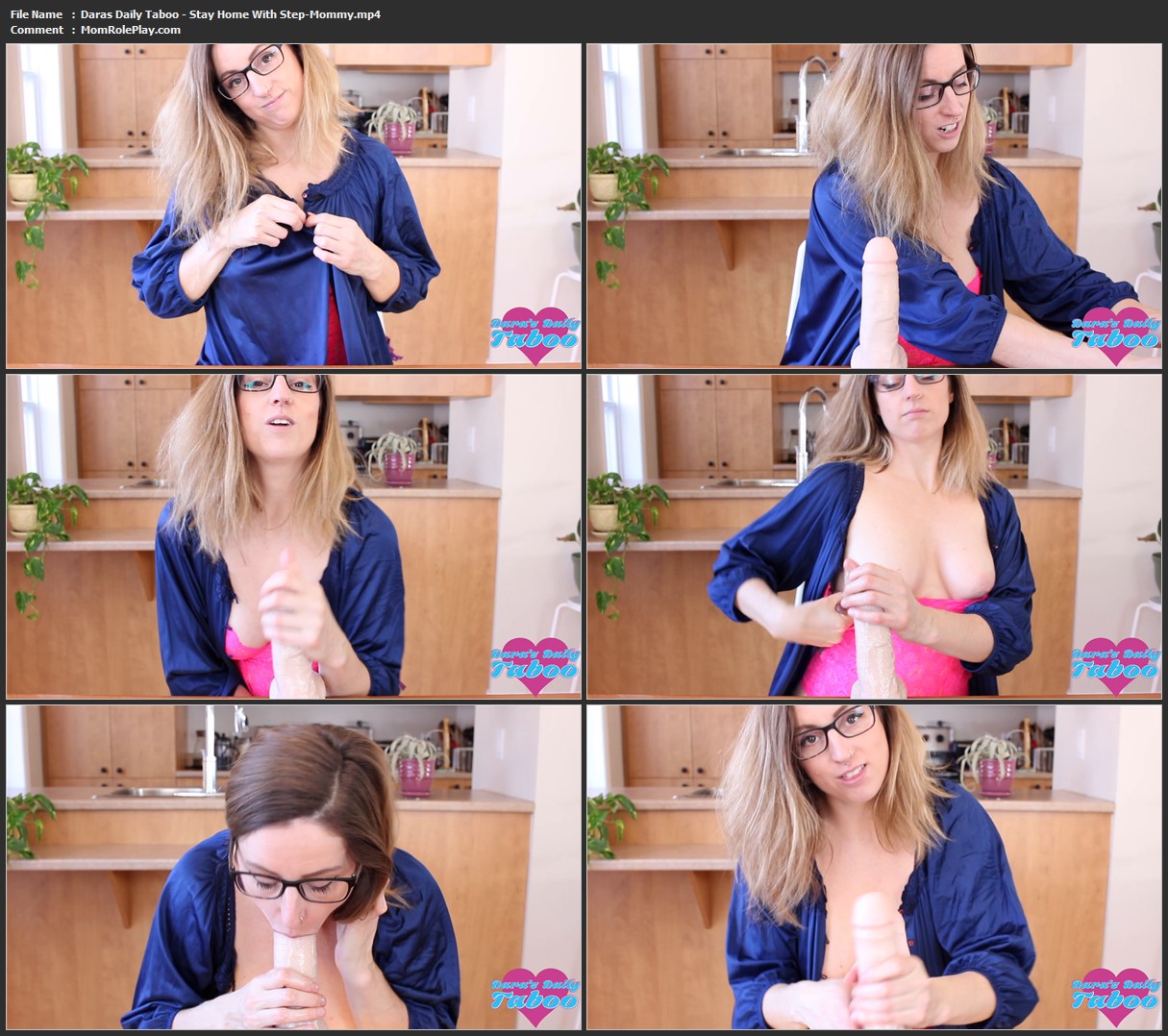 Download Files :
Daras Daily Taboo – Stay Home With Step-Mommy.mp4