Mommy gets so cold. Here, come into bed with me and keep me warm. Mm, it feels good to snuggle like when you were a little boy. What are you looking at? Mommy's breasts through her lacy nighty? Mommy used to love feeding you from them, feeling your mouth on my nipples. It's ok, why don't we pretend you're a baby again, why don't you suck on mommy's hard nipples. Mmm, yes, mommy likes that so much.
What's that under the covers? Oh my, you have grown into such a big boy…let mommy look at that cock. Let me kiss it baby boy. Mm, mommy can't help but suck it. Does that feel good? It does? Mom wants to make you feel good, son.
Do you think it would be wrong for Mama to ride your cock? I mean, you came out of mommy's pussy so it just seems right to have you back inside me. Oh baby boy I love feeling your big cock stretch my cunt. Let mom ride you, yes, just like that.
Mommy wants to see all that cum squirt out. Let me get off and lay beside you and stroke you. Do you like how mommy gives handjobs? That's it, son, I want you to cum for me. Shoot that big load all over mommy's face.
Promise mommy you'll cum keep me warm again….
Category: TABOO
Related Categories: BLOW JOBS, MOMMAS BOY, HANDJOBS, COWGIRL SEX, VIRTUAL SEX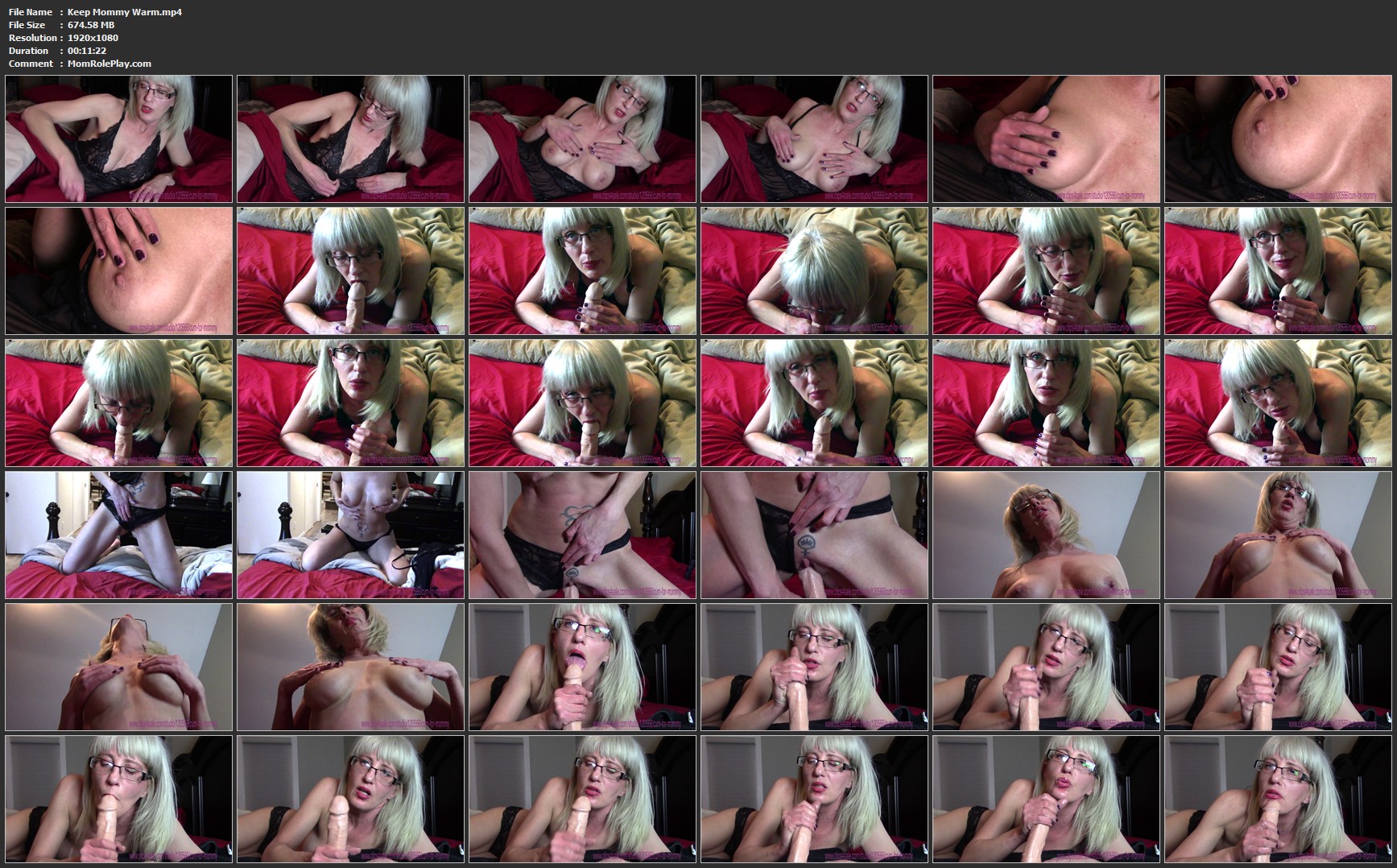 Download Files :
Cum_for_Mommy_-_Keep_Mommy_Warm.mp4