Your mother is sleeping around behind your dad's back. You know it. You decided to set up a hidden camera in her room over the weekend while your father is away on business. You even lie and tell her you'll be sleeping at a friend's house for the weekend, setting up the camera and watching it remotely from the library. When you see her appear on screen, you can't help but watch the grainy black and white footage. You see your mother start to undress as she sits on top of some guy in your parent's bed. She's dirty talking and telling him all about how your dad is away and so are you. You can't believe her – what a slut! Despite your anger you feel your cock grow in your pants. You almost take it out and jerk off right there in the library but then, you get an idea…
You arrive back at home once you see them finish and get dressed. Looking in the driveway and seeing only your mother's car when you get back, you walk in with your tablet in hand. You have the video saved, queued up for your plan. Your mom is so surprised to see you! You can tell she hoped to have the house to herself for her little rendezvous. Not if you can help it.
You confront her, showing her the video and telling her you know everything! She acts all upset, sorry and sad – telling you that she can't believe you've spied on her like this. Before she can recover from being found out, you tell her what you need: you want what that guy got. You want her. You watch her face as she realizes what predicament she's in. Either fuck her own son, or get revealed for the cheating slut she is. You know she has no choice, and even the little sobs she lets out as she begs you not to do this won't make you stop. You're going to make your mom fuck you.
At first, she's so reluctant, begging you to take anything else: a car, money, anything! But you're persistent. You want her mouth, her pussy – everything. It doesn't take long before she's getting into it – your own mother, drooling over your cock, dirty talking her son and begging for cum!
The best part? Your hidden cam is going the whole time, capturing your mom taking your cock! The ideal ammo to insure your mom stays your blackmailed cumslut.
Category: TABOO
Related Categories: BLACKMAIL FANTASY, POV SEX, VIRTUAL SEX, POV, DIRTY TALK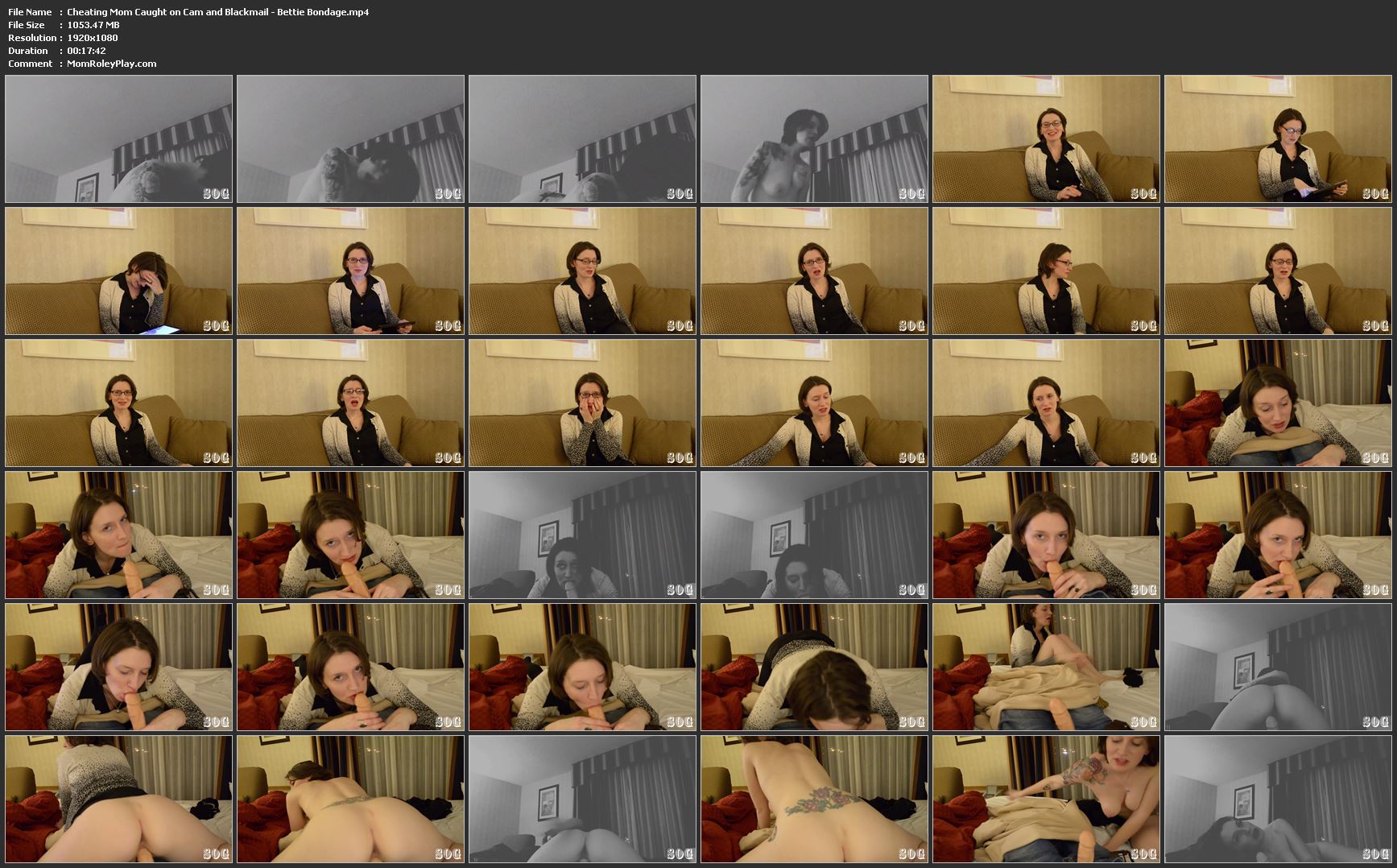 Download Files :
Cheating_Mom_Caught_on_Cam_and_Blackmail_-_Bettie_Bondage.mp4