Step-Mummy sits and smokes and she impatiently waits for you to get ready, you want to go to the beach don't you!? You are far to old for the StepMummy-Son Dances so a day at the beach will have to do and you couldn't stop raving about my new, blue bikini. As my patients grow thin I notice an unpleasant smell, a very unpleasant smell indeed, it's awful…I sniff and Sniff and sniff getting closer and closer to the source…when my nose finally leads me right to YOU. You vile little Freak! You have soiled yourself haven't you? This smell, this awful smell is coming from your pants?! How long has it been there?! I gag, you are such a disappointment. You have clearly failed to advance properly into adulthood, you are stuck in a state of arrested development but this…this is extra pathetic. There is only ONE SOLUTION to your Toilet problem and that is to completely start all over, from the beginning. Go ahead and cry, you're supposed too.
I prepare your diaper, I grab wipes and a binky and lay out a pink blanky just for you and your transformation, you will be regressed and live your life COMPLETELY as a babbling BB. You will feed from Mummy's breast, these tits are no longer an object of pleasure but now only for survival after I've fed you, you remain fussy so I take your hot pink binky and dip it deep inside me as I bb talk you into submission, there, there no need to make such a big fuss…mummy's here now.
Do you have a request for something special? Email me now to make your fantasy a reality! Everything is filmed in the highest HD quality and other formats are available upon request. You can order your very own Custom Videos, socks, panties, pantyhose, DVD's and more contact me.
AGE REGRESSION, LACTATING, DIAPER DISCIPLINE, DIAPER, DIAPER FETISH, MOMMY DOMME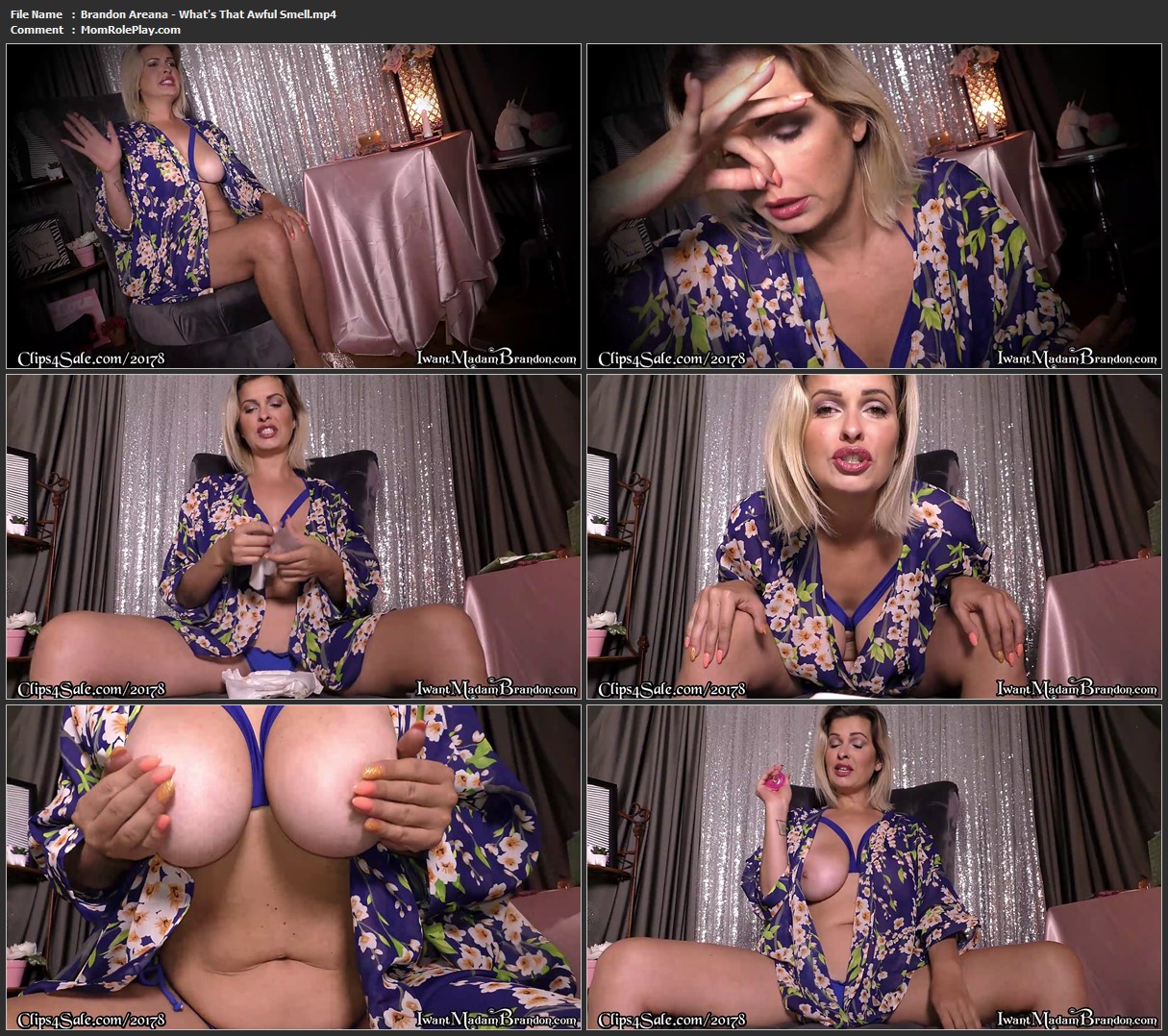 Download Files :
Brandon Areana – What's That Awful Smell.mp4