You awake. Unsure of your surroundings, you try to move, but its no use. There's a…woman?…someone…you can't get a good look…she keeps fading in and out. You hear her start to talk. Who is she talking to? You? What is she saying? She tells you that all is hopeless. That you are in her web. There is no escape, although she will give you a choice.
What? She tells you that she is going to take you through a dreamscape, involving all your deepest fantasies. It will feel real, look real, and you will be helpless to make any other decision than to stay in these fantasies forever. She fades away, replaced by your coworker, the cute nerdy one, wearing a very sexy tight skirt, stockings…crossing and uncrossing her legs, showing you everything…teasing…then, she is replaced, too, by your best friend's girlfriend, sexy, tattooed punk rock chick, ready to fuck you, admitting she's always had a thing for you…then, your ex. The one you still want. Showering you in praise, showing off her body until you are desperate, so horny, needing to cum…
The vision reappears. Smiling, knowing, teasing you further. You must make your choice: leave this paradise, this fantasy, forever, or…indulge. Feel her body, her tight wetness milking you of all your cum. Enjoy and succumb to these fantasies…and to her…forever!
EXECUTRIX, MIND FUCK, MAGIC CONTROL, EROTIC MAGIC, POV, FANTASIES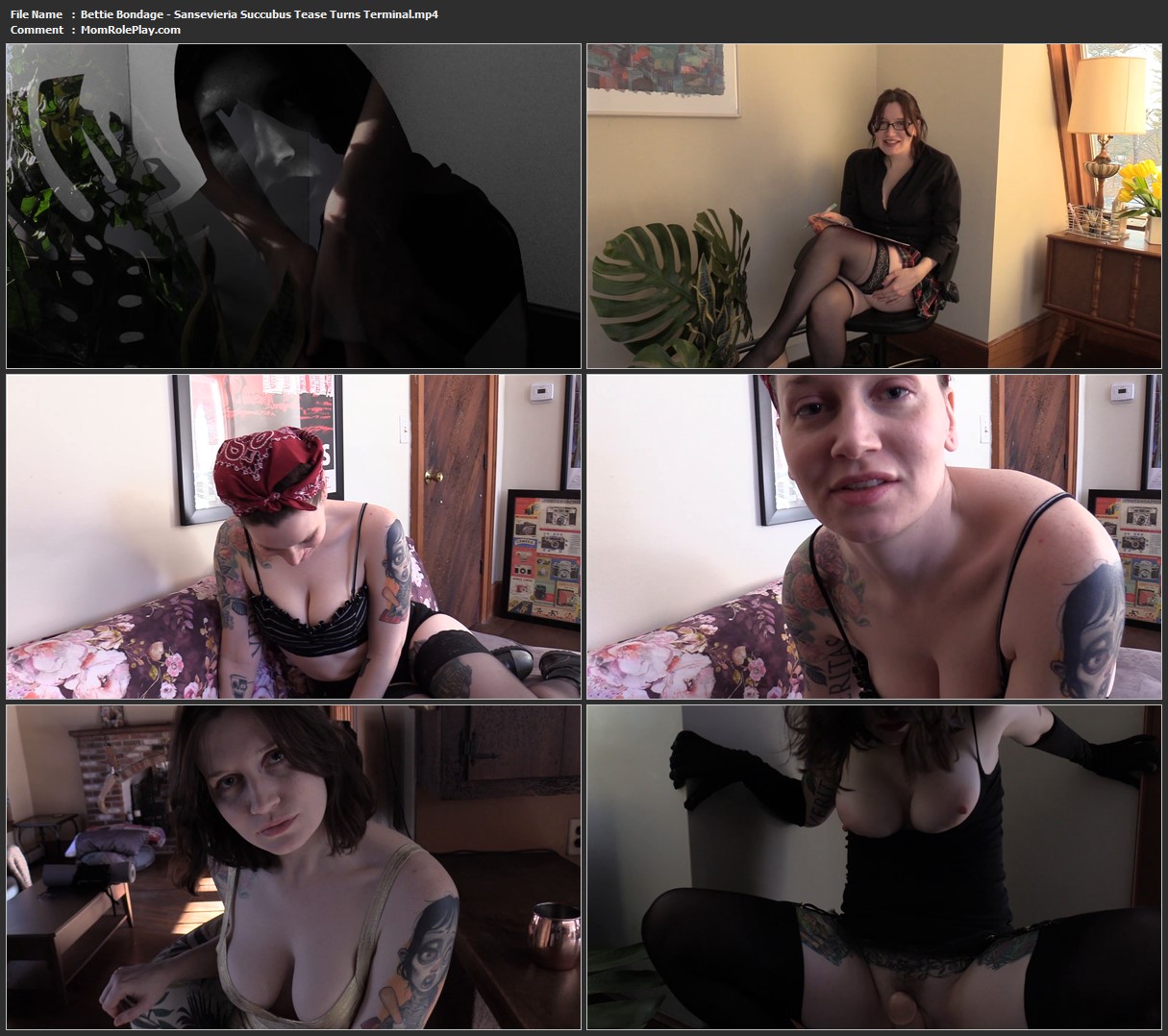 Download Files :
Bettie Bondage – Sansevieria Succubus Tease Turns Terminal.mp4