Catching your mother having an affair was the best thing that ever happened to you. Well, to your sex life. You'd think you'd be upset – knowing your mother was cheating on your dad – but honestly, he's a jerk anyways. And knowing this puts you in the perfect position to get what you've always wanted: your mother. You could pretend like that isn't what you've fantasized since you first started pulling your dick, but it'd be a lie. So when you confront her with this intel and let her know the price of your silence, you're happy to discover that, although reluctant, your whore of a mother obliges. Anything to keep this secret between the two of you.
It starts out with simple stuff – hand-jobs, blowjobs, eventually fucking. But soon you need more. You start to train her to be an absolute slut, to your specific specifications. You want her dressed a certain way, taking cock a certain way. All her holes must belong to you. Today is no exception, as you wake up and demand a blowjob, then come home early to take her pussy. Not yet satisfied, you make her plug her ass and finish the housework before sticking you thick member into her asshole. All the while she's indignant, telling you how fucked up it is that you make her your personal whore.
Yet, she doesn't stop, and her pussy gets soaking wet whenever you make her take it up the ass. And especially when you make her clean your cock off. Who know your mother was an ass-to-mouth slut? You dreamed that it was so, but seeing it in real life, right before your eyes, is just perfection. You watch your mother ride your cock in her tight ass, taking two loads in her shithole, cleaning your cock after each one. A perfect day, brought to you by your sweet, slutty anal whore of a mother!
TABOO, BLACKMAIL FANTASY, POV, VIRTUAL SEX, ASS TO MOUTH, ANAL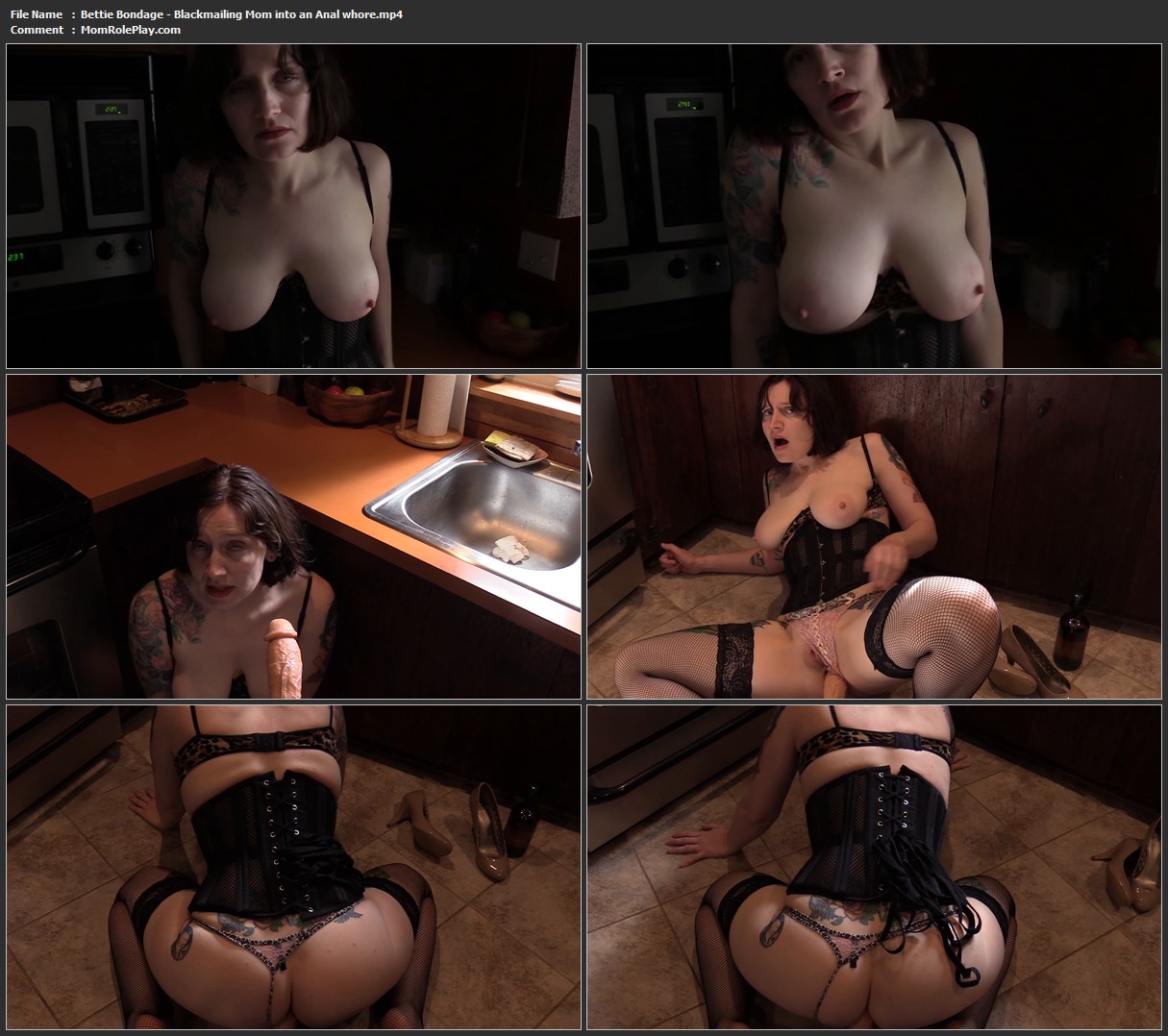 Download Files :
Bettie Bondage – Blackmailing Mom into an Anal whore.mp4