It happened. The thing you most feared, and most thrills you: your mom found your writing notebook. Stories upon stories. Dirty stories…about her. You can't help it! Ever since you stumbled across some videos like that. You started seeking it out, reading erotica, downloading videos. It's such a taboo, so wrong and forbidden that its sometimes all you can think about. You watch movies, write stories and she's the only woman who floats into your mind when you touch yourself. And now, here she is, with the book in her hands, a confused and concerned look on her face.
She tells you something must be done. That's she is confiscating the journal and has erased the taboo porn on your computer, replacing it with a folder of decidedly different porn. You can't believe this is how she's reacting…by giving you porn to jerk off to? You don't care what it is, the fact that your mom watched it and now is sharing it with you, knowing you'll be jerking and cumming to it? Too fucking hot. You agree to her plan and race upstairs to look and see what she has in store for you.
The next week, your mom asks you to "check in" and see what progress you've made in getting rid of this unconventional fetish. You tell her that you've been watching the videos constantly. You think it's helping. She smiles, eager to hear more. She asks you to be totally honest with her. Seeing her sitting next to you on the couch, leaning forward and touching your thigh, you can't help but be honest. You need to tell her what you want. You admit that knowing she compiled the folder just made you want her more, knowing she carefully cultivated everything you've cum to for a whole week? You've never come harder.
She looks defeated, starting to talk about a friend she confided in. This friend had a similar situation with her son…only she fixed the issue by, ahem, indulging his fantasy. Your cock twitches as she starts to rub your thigh. She looks so nervous, it's kind of cute. Maybe, she says, maybe that would work with us? I can't imaging doing this but we have to do something…and my friend seemed so sure of this method!
Category: TABOO
Related Categories: POV, VIRTUAL SEX, FANTASIES, HANDJOBS, CUM IN MOUTH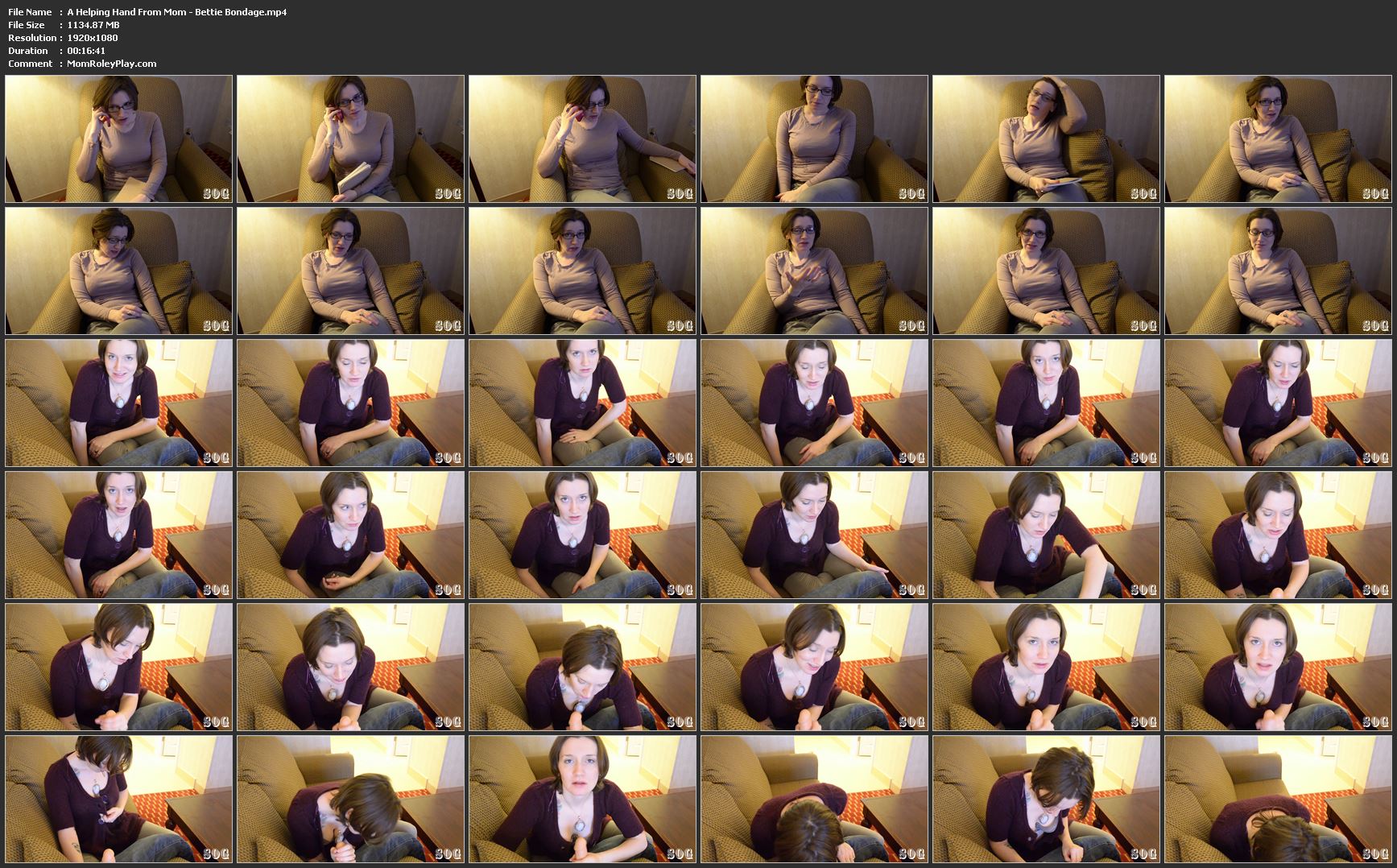 Download Files :
A_Helping_Hand_From_Mom_-_Bettie_Bondage.mp4